The interactive football phenomenon TOCA Social, have secured 30,000 square foot of space at the incredible St James Quarter in the East End of Edinburgh.
TOCA Social operates a hugely successful football and dining experience at the O2 in London. TOCA Social invites guests to enjoy hanging out with friends in a private box, testing their footie skills by scoring points kicking the ball at the enormous, interactive screen. Each box can hold up to 12 people – ideal for some post-work competition or a riotous night out with your mates.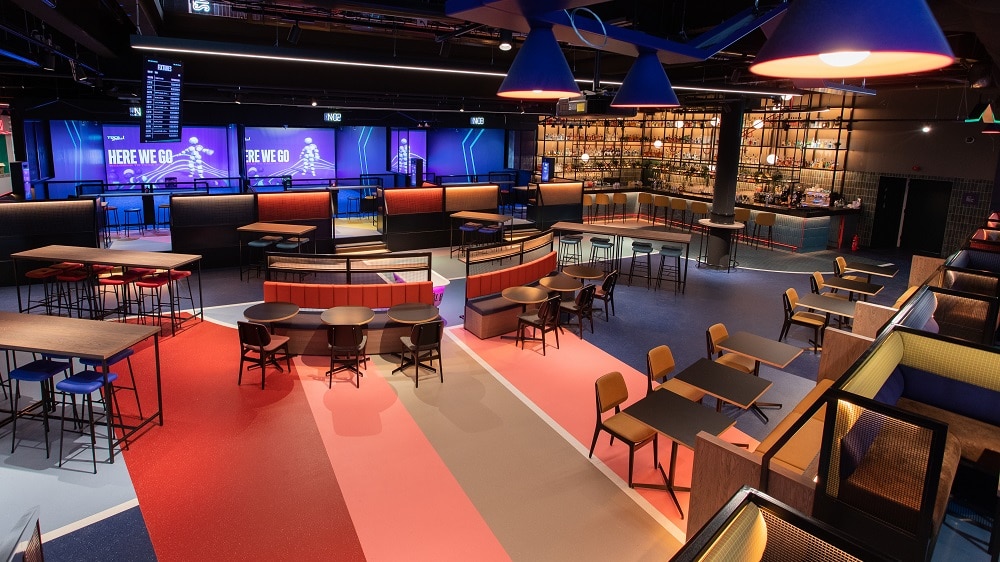 The joy of TOCA Social is that, even if you're not really that interested in the Glorious Game, then the electric atmosphere is the perfect setting for a proper night out.
Not only do you get great gaming at TOCA Social, but you also get an instagrammable dining experience, multiple bars, selfie booths, arcade machines and a magical Willy Wonka inspired dessert room!
The new TOCA Social, Edinburgh will house 22 football boxes and two bars – giving a massive boost to the leisure facilities available at St James Quarter – joining Lane7 and Everyman Theatre.
Ed Corrigan at St James Quarter, commented, "TOCA Social has been something of a phenomenon since launching last year, their venues and the interactive experiences they offer have proved immensely popular and we expect them to be a key fixture for social activities both for local residents and visitors to Edinburgh."
The TOCA Social Dining Experience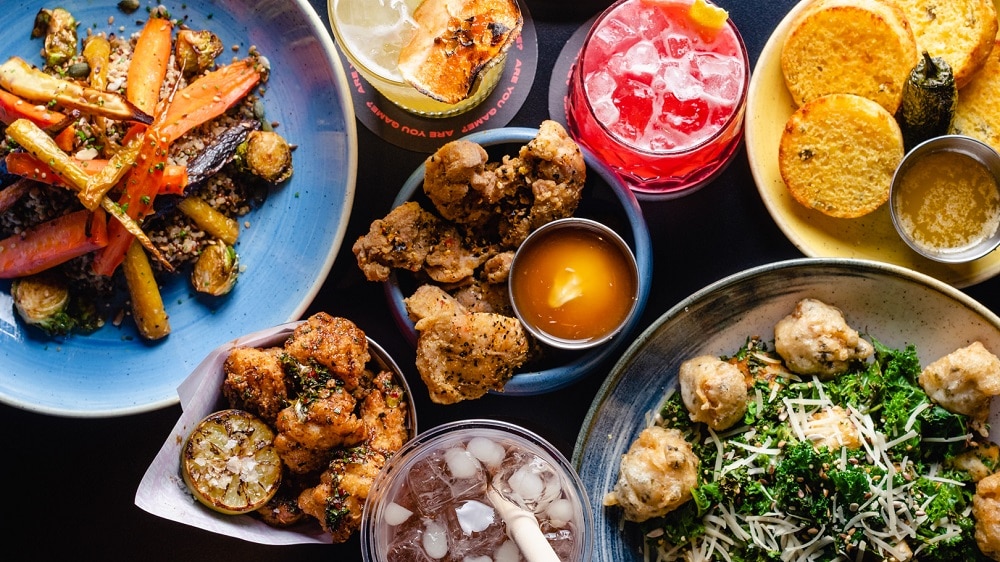 The team at TOCA Social take their food seriously. So much so, they have commissioned a Michelin trained chef to create their food menu – Ross Clarke.
The modern Americana / street food style menu features so many tasty dishes that you'll struggle to choose. Small plates options include Crispy Chicken Wings, Smoked Tempura Tofu Nuggets, Cheeseburger Croquettes and Classic American corn dogs. Alternatively you can go for one of their epic Buns & Bowls – Baby Back Ribs with Korean BBQ sauce or Caesar Salad with Togarashi Sourdough Crumb. You could even add in a yummy side of 7 Cheese Mac & Cheese, Bouji Fries or Slaw.
Be prepared to go a bit googly eyed when you head to the Dessert Room. Hot Half-Baked Cookie Skillets and Bubble Tea are the main attractions here – just be sure to make sure you leave some space for one of these cracking puds.
Keeping Hydrated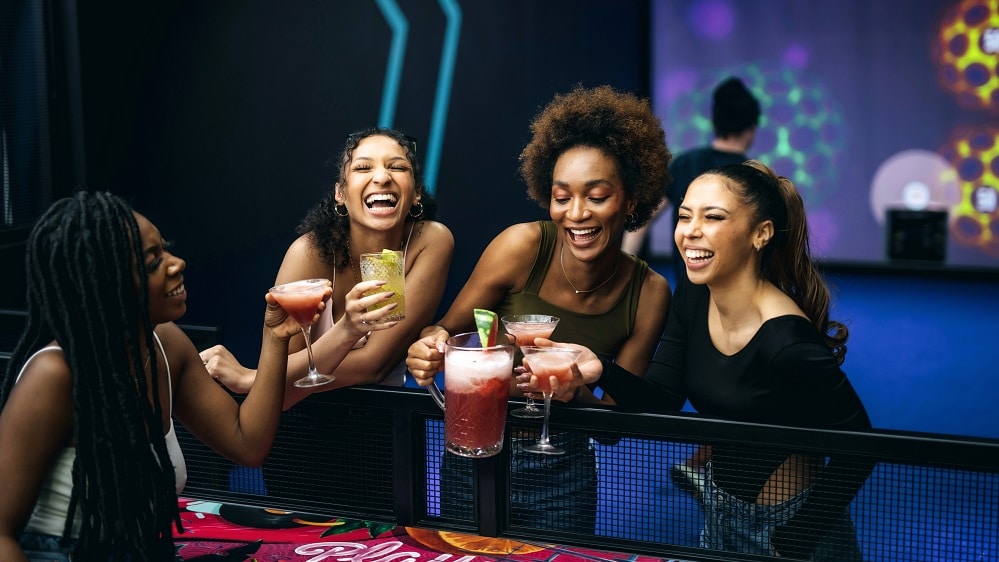 All good athletes know the importance of keeping Hydrated. TOCA Social embrace this ethos by providing multiple hydration points around their venues (to you and me, that's bars!).
Enjoy some TOCAzade for your table or order your usual tipple from their wide range of wine, beer, fizz or softs.
Or, our personal favourite, kick your night into touch with cocktails. Their cocktail menu offers loads of choice. Classic fan favourites like Espresso Martini or Whiskey Smash, DRTY Seltzers and a range of low & no alcohol creations. They also mix up some impressive Signature Cocktails including the Wred Card (Wray & Nephew Rum, Raspberry, Grapefruit and Lime) or the Mezzi, Lionel (Kock El Mezcal, Ginger, Lychee, Yuku and Lemon).
Alex Harman, President at TOCA Social, added, "We are delighted to launch our next TOCA Social venue in Edinburgh. St James's Quarter is an amazing addition to the city centre and is the perfect home for our first venue in Scotland. TOCA Social gets everyone up and playing – whether competitively or just for fun, alongside world class food and drinks. It's been a huge hit since we launched at London's The O2, and we can't wait to bring it to Edinburgh next year!"
Once we know further details and an opening date for TOCA Social, Edinburgh, we'll let you know so you can get your team booked in.
Other TOCA Social news