Swingers Golf, West End, has been a popular spot for grown-up styled crazy golf since 2018. Now, it's getting an incredible 8,000 sq ft extension.
The Swingers Golf, West End Extension
The wonderful new spaces will be unveiled on 20th May. The £2.5m revamp includes a brand-new nine-hole course – The Meteorite Course, with some exciting twists and turns and large scale, moving obstacles.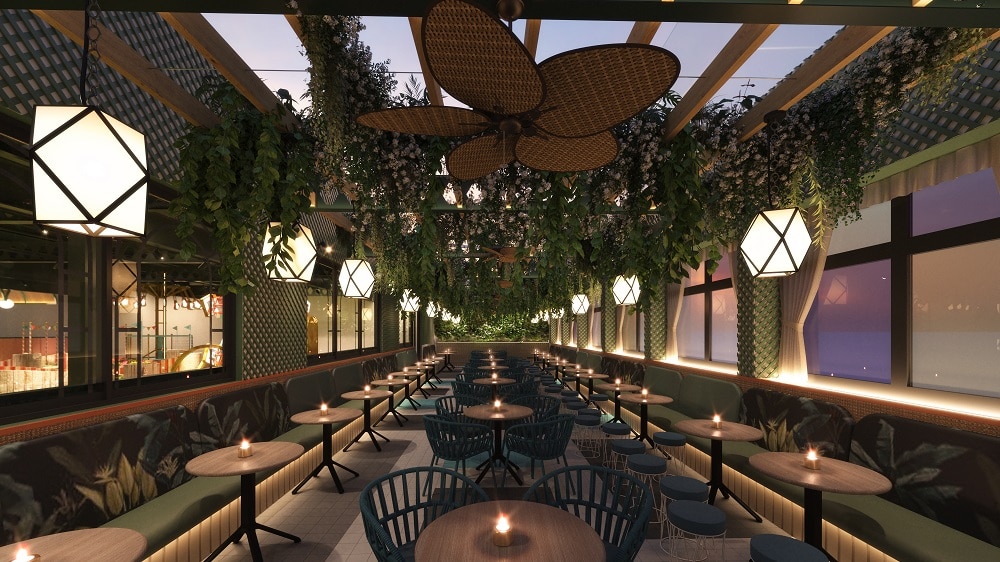 Guests can also enjoy a stunning all-weather roof terrace, Fairground Bar and street food showcase. The menu will be served up by extremely popular Patty&Bun and their fried chicken brand, Jeffries.
Swingers, West End, was already a brilliantly fun, party venue, with crazy golf, bangin' tunes, cocktails and great food all working harmoniously together. Their enjoyable, but frustrating, Helter Skelter Course and The Big Wheel Course, provide lots of great photo ops, as well as banter inducing action.
Street Food at Swingers Golf, West End
At Swingers you always know you're going to be well fed. Their West End site host Patty&Bun, Slice By Pizza Pilgrims, Breddos and Crosstown. Patty&Bun serve up burgers to die for, using the best of British ingredients. Slice will have you in pizza heaven with their 14" slices and metre long pizzas! Breddos will transport you to the bustling streets of Mexico with their exceptional tacos. There has to be a pudding, right. You need to visit, Crosstown. A London-based bakery who have won awards for their baked goods … doughnuts, cookies, gelato …
Drinks galore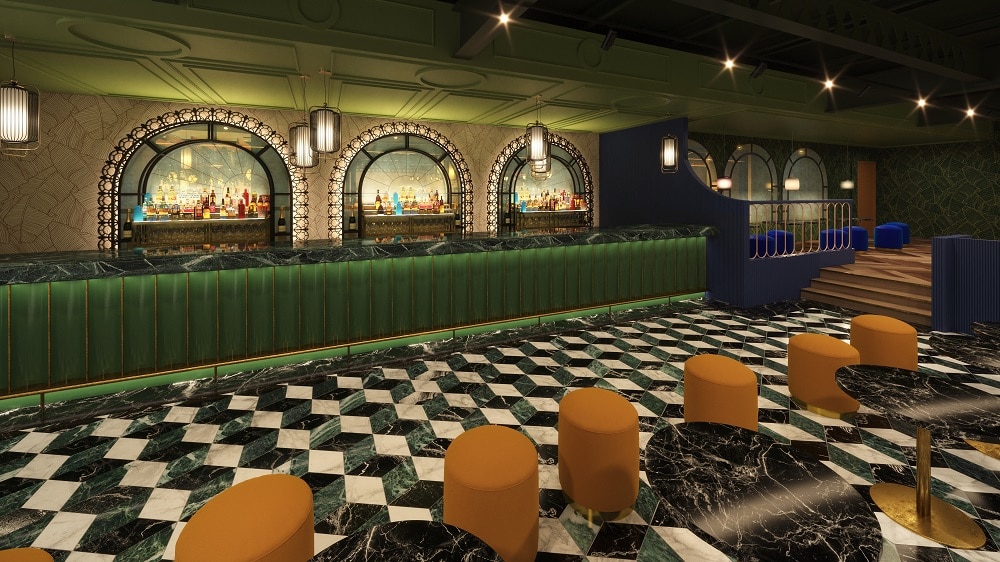 With four, soon to be five bars, you're sure to be able to find a drink to suit your fancy. Swingers West End serves up beer, cider, wine, champagne, spirits and of course cocktails. When it comes to cocktails you really are spoilt for choice. There are Classics like Negroni, Daiquiri, Margarita, Frozen Cocktails, Clean Co options, non-alcoholic cocktails, shots and a wealth of Signature offerings. Check out their drinks menu.
What's more, Swingers West End has seven spaces available for private hire, so you can celebrate those special occasions in style or host a work event your guests won't ever forget.
Where: 15 John Prince's Street, London, W1G 0AB
Age: 18+
Cost: Starts from £11 pp during off peak (Mon – Weds before 5pm)
Book: swingers.club/uk/book-now
All the pictures have been supplied by Swingers. They are renders which give a guide as to what the extension will look like … where in real life it'll look so much better.
Other Swingers Golf News