Looking for a great night out in Bristol? Then look no further! Here we've got a list of some of the brilliant venues you've got to choose from.
The Lanes
With five bowling lanes, a karaoke room and pool tables, The Lanes in Bristol is the best place to be this summer! A boutique bowling alley complete with a bar and diner, they currently cater for both booked lanes and walk-ins. If you want to add an extra dimension to your bowling experience, they also have a huge range of live performances, including DJ sets, sing-a-longs and live gigs. They also offer a wide variety of Italian food and fancy drinks to suit any occasion, including everything from pizzas to calzones. They're currently taking bookings for 17th May onwards, so check out their website to make your summer plans.
Whistle Punks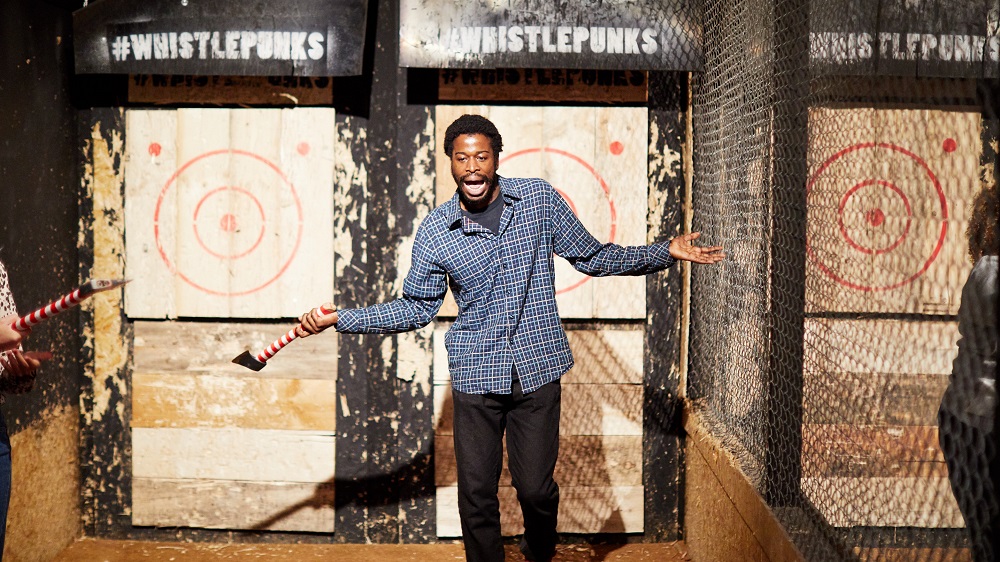 Whistle Punks is the UK's first urban axe throwing experience. Yes, you read that right! Aimed at first time throwers (so don't be put off by lack of experience!), it pairs you and your mates with amazing instructors and pumping soundtracks to make you feel like you're the protagonist in your own action movie! Their venue in Bristol, which opened in 2019, is their fourth venue around the UK, and caters for all your hungry stomachs with the finest selection of Pizzarova pizzas, alongside a well-stocked bar of beers, ciders, wines and soft drinks. Reopening 20th May, they're currently offering 20% off all sessions taking place before August! Check out their website to book.
Lane7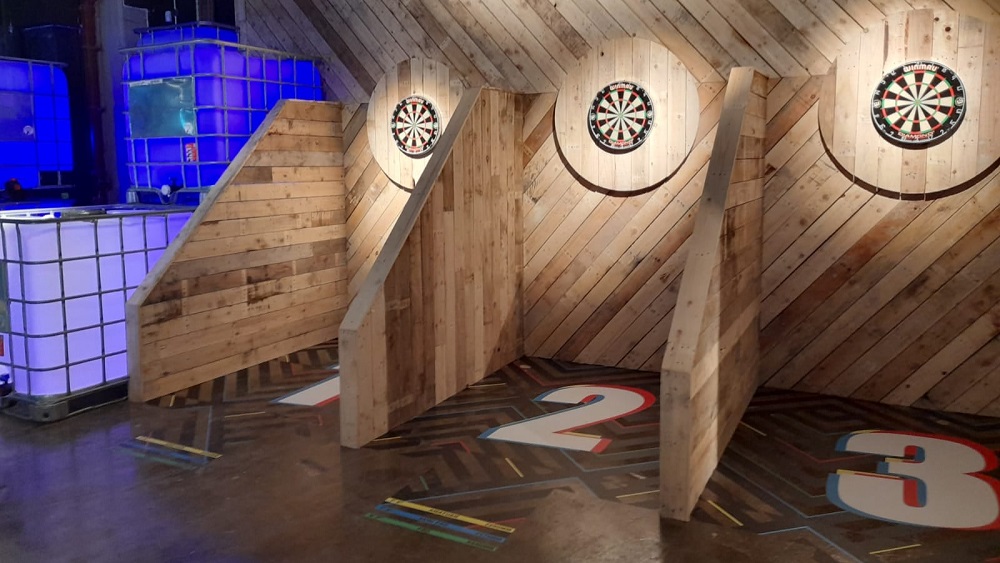 Complete with everything from bars to a first-class dining experience, Lane7 venues have everything you could ever want whilst bowling with your mates! Now open in Bristol at the Harbourside, they combine bowling with ping-pong, pool, karaoke and an amazing atmosphere! They've also got a selection of arcades, darts, minigolf and shuffleboard games on offer throughout the Lane7 franchise. Lane7 also offers delicious food and thirst-quenching drinks for celebrating bowling victory! They're currently taking bookings in line with current guidance, so have a look at their website.
Felson's
Inspired by Fast Eddie Felson, a 1950s Hollywood eight-ball stick hero, Felson's Bristol on Corn Street combines classic pool with a cool venue and chilled cocktails. They've got everything you could need for a great night out at the pub, including sports screenings, HD screens and Wi-Fi for when you just need to show *exactly* how that trick shot technically just won you the game. They also have a variety of food on offer, including American style to fuel you for your game. Interested? Ready to show off your pool prowess in front of all your friends? Of course you are. Book here via their website.
Kong's Bars
A popular student hangout, Kong's has loads on offer, from weekend DJ nights to walls lined with arcade games, with everything from Donkey Kong to Street Fighter 2. There's also a ping pong table to show off your mad beer pong skills that you've honed over lockdown, as well as table football to bring out the competitive side in everyone. They also have the obligatory food and drink offerings to make your night complete, including a selection of craft beers and delicious food provided by various kitchen residencies. Check out their website to find out more.
Jungle Rumble
Jungle Rumble is a non-stop golfing extravaganza, with two eighteen-hole courses and a fully stocked bar, found right in the heart of Bristol. The 'Jungle Course' is a great place to test out your golf skills, with ambient sounds of the rainforest enhancing your exploration through the urban jungle, with surprises on the way including the famous Jungle Rumble walk-through volcano cave. For more experienced golfers who want to push their skills to the limit, there is also the 'Secret Swamp Course!' Only a select few are brave enough to enter these swampy marshes, but victory over the eighteen-hole course comes with ultimate bragging rights over all your mates. Just beware of the crocodiles! Visit their website.
Nettle & Rye
A popular spot for Sunday lunch, Nettle & Rye is the ultimate destination to watch sports in Bristol, with a chilled ambience and fabulous furnishings. They offer a wide selection of craft beers and wines to suit every occasion, and they also have an outside pub garden which is the perfect place to lounge in the sun this summer. Also on offer is a games room upstairs, complete with additions such as shuffleboards, pool and darts to bring out everyone's competitive streak! The recommendation is to book due to popular demand, especially for a Sunday roast, so check out their website to find out more.
The Volley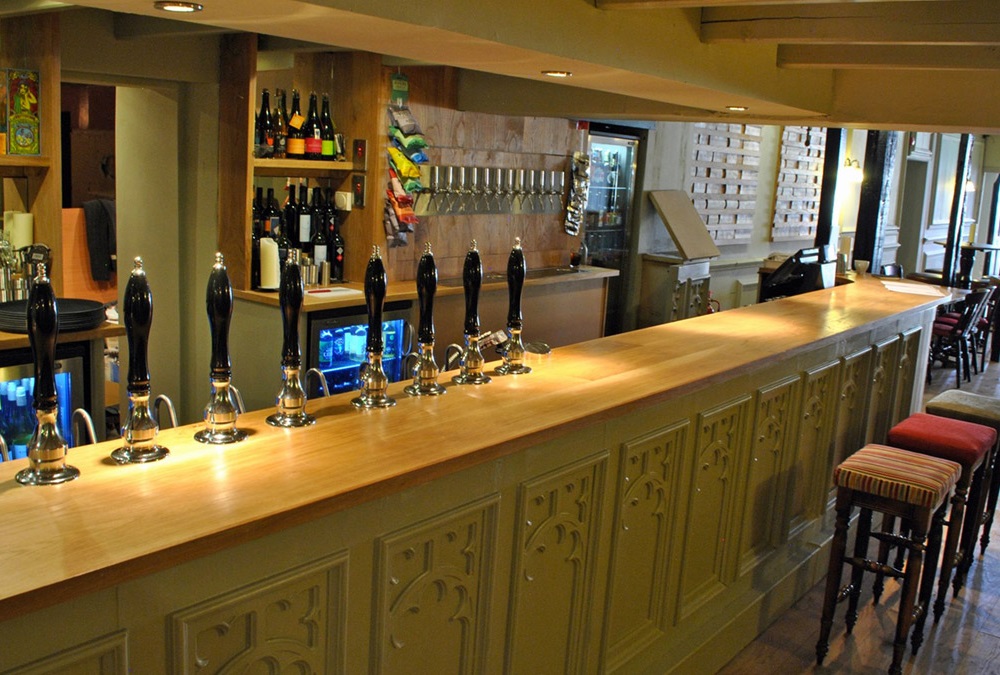 A stylish 17th century townhouse pub, The Famous Royal Navy Volunteer Pub, or the Volley for short, is a drinks emporium in the centre of Bristol. It's got everything from a cracking roof terrace where you can catch some rays to a snug fireplace to enjoy in winter, and also offers a wide variety of drinks and food to suit every taste. They also have facilities perfect for catching the sports footage, and enough space that you can avoid the football should you wish. For more information, visit their website.
Bar501
Bar501 is the ultimate home of darts in Bristol! Home to professional darts players Steve Brown and Mark Dudbridge, Bar501 boasts amazing facilities to really up your darts game. Of course, as a bar, they have an extensive drinks menu to complement your darts tournament, and spirits to celebrate extensively with when you win against your mates! For those who prefer to watch sports, the bar also has six amazing widescreen TVs with surround sound to catch all the live sports coverage with a pint in hand. Their outside garden area is opening in line with current government guidance, so check out their website for more information.