Don't stike out on your first date … take 'em bowling! And Leicester's got some great places for you to try out. Check out our Play List of places to go bowling in Leicester …
East Street Lanes
Make sure to get yourselves down to Leicester's premier boutique bowling alley this new year! With eight Brunswick lanes available with enough room for all your mates, it's the perfect place to catch up with your friends after the busy festive period. And if bowling hasn't quite quelled your competitive streak, check out their incredible gaming arcade, chock full of classic games that'll bring you right back to your childhood – with the nostalgia to boot! They've also got pool, air hockey, basketball, giant screen Space Invaders, superbikes, racing machines and much more! There's also loads of delicious food and drink available if you're feeling a little hungry after all that action. Make sure to check out their website to find out more!
Where: East Street, Leicester LE1 6NB
Cost: £8.95 off peak and £9.95 peak for 1 game of bowling
Age: 18+ after 7pm
Hollywood Bowl
Fancy yourselves bowling pros? Wanna have a go on the lanes and catch up with your mates over the January period? Whatever your fancy, make sure to check out the bowling lanes at Hollywood Bowl in Leicester! Complete with twenty-six lanes to bowl along, an exclusive VIP area and a jam-packed amusements area, there's loads to do, whether it's a first date, or just a fun afternoon with friends. If all that action makes you feel a little peckish, make sure to check out their American themed diner, where there's loads of delicious food on offer. And don't forget to wander over to their well-stocked bar – a perfect end to a perfect day. So to get your visit started why not visit their website?
Where: Lubbesthorpe Way, Leicester LE19 1JZ
Cost: £7.50 pp per game
Age: All ages welcome
Lane7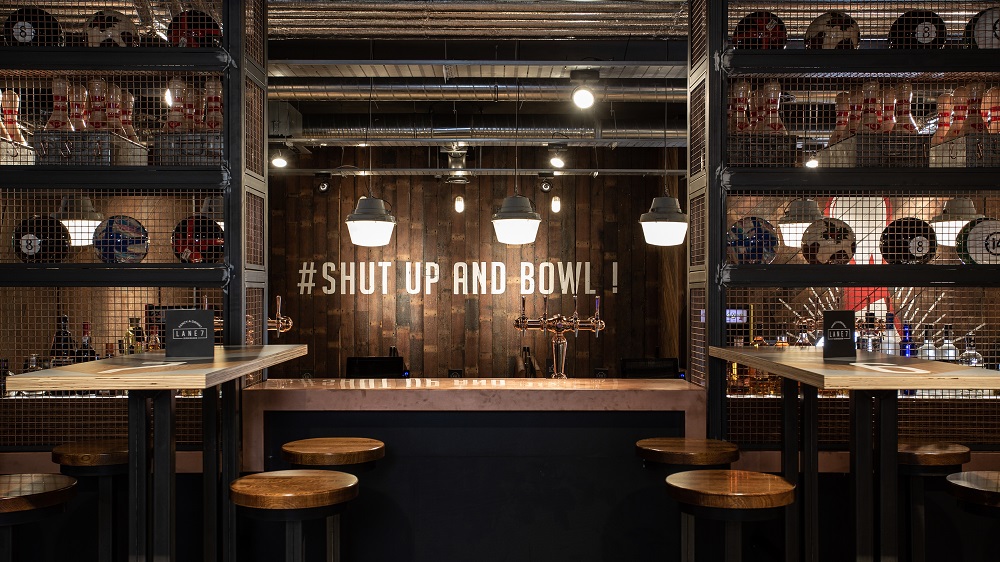 Lane7 has landed in Leicester and it's certainly well worth a visit! Complete with all sorts of activities, including 11 lanes of bowling, crazy golf, American pool, beer pong, shuffleboard, ping pong and retro arcade games, there's plenty of fun to be had whatever your style is. If you fancy some food, there's plenty of delicious options available, including mouth-watering burgers from local suppliers, What's Your Beef?, bao goodness from street food specialists Deckards and tasty oriental dishes from Thai Express. Thirsty? They've got loads of drinks available at their bar, perfect for that date night or just a night out with friends. To discover all the details be sure to pay a visit to their website .
Where: Grand Central Station, Great Central Street, Leicester LE1 4JT
Cost: £9.95 peak and £8.00 off peak for bowling
Age: 18+ after 7pm
OTHER GREAT ACTIVITY VENUES IN LEICESTER
Caddyshackers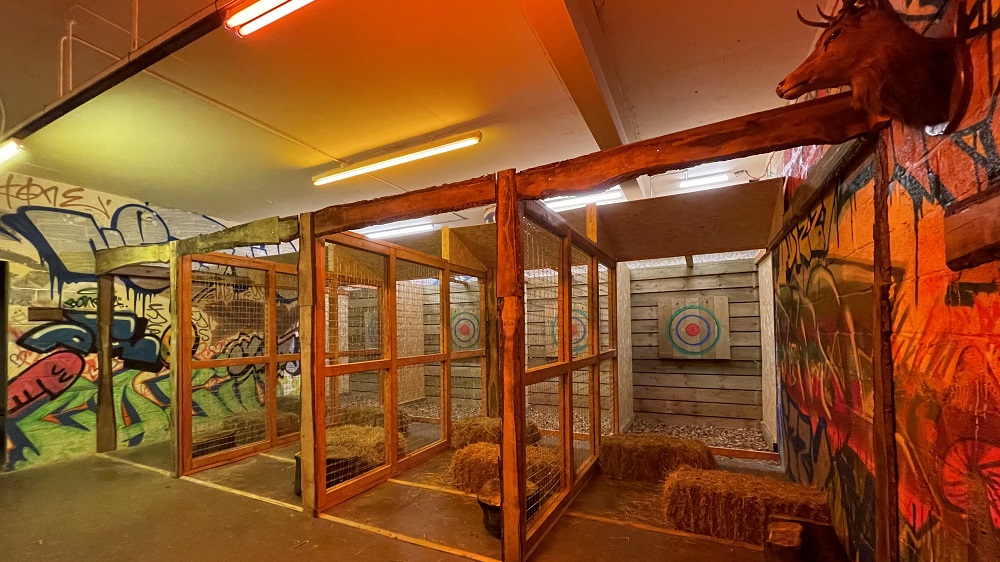 If you love crazy golf and you're partial to a cocktail or two, then make sure to check out Caddyshackers in Leicester! The biggest, baddest and best eighteen-hole crazy golf bar in the city, it comes complete with crazy themes such as an old pub, a beach, a bathroom and a construction site. There's even a couple of cars smuggled in there! Make sure to give it a spin over a drink or three. If you fancy something a little different, make sure to try your hand at axe throwing – Caddyshackers have also got a few axe throwing lanes – a great spot to challenge your mates to a game of champions in 2022! They've also got arcade games and delicious pizzas if that takes your fancy. Make sure to check out their website to start putting (see what we did there), your January plans into action.
Where: 40 Calais Hill, Leicester LE1 6AR
Cost: £12 per person for a round of golf. £25 per person for axe throwing
Age: 18+ after 7pm
The Queen of Bradgate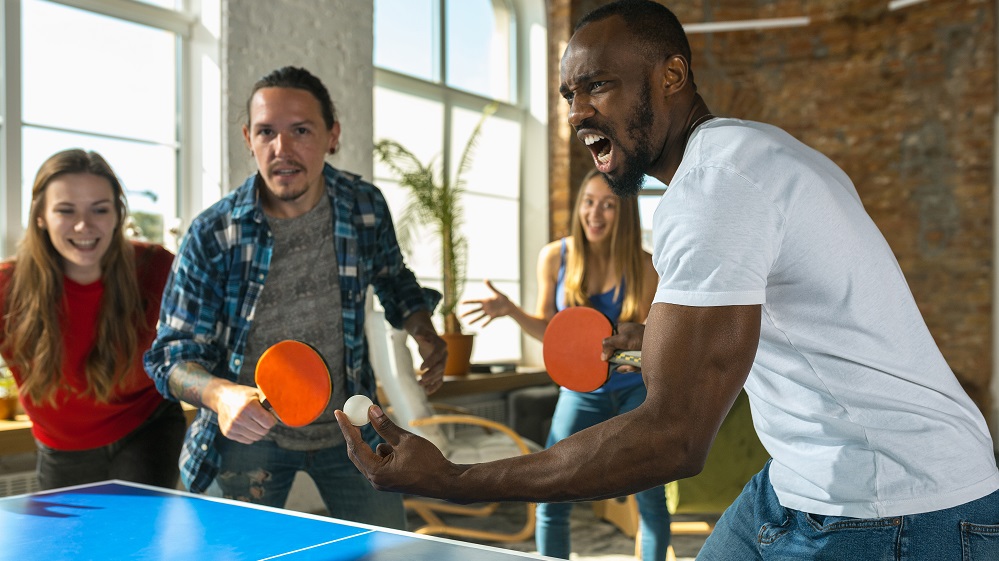 Right at the heart of Leicester's fledging craft beer scene, The Queen of Bradgate is certainly one to visit if you're a fan of an IPA or two. With an unrivalled selection of English, Belgium and American craft beers, there's loads of delicious flavours on offer, or perhaps you're more of a wine fan? Whatever you like to drink, they'll have something for your taste – the perfect thing to enjoy whilst catching up with mates! There's also delicious food on offer at all times of day, so a great spot for the odd Sunday lunch or two! If you wanna get into that party mood, be sure to check out their Friday night DJ sets, open mics and even quiz nights, so a great place to drag your besties for a post-work relax! And of course, don't forget to check out their rum cocktail bar, three ping pong tables and the twenty-five-seater vintage cinema nestled upstairs! What more could you want? Have a look at their website to discover how t get started.
Where: 93 High Street, Leicester LE1 4JB
Cost: £6 for 30 minutes of table tennis £10 for an hour
Age: 18+ after 9pm
Rileys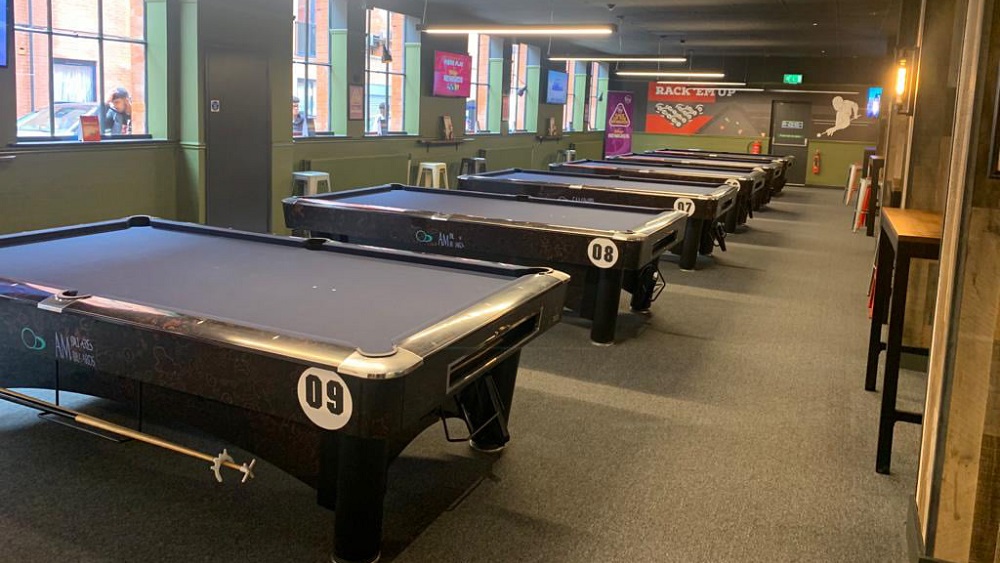 The number one destination for cue sports in Leicester, Rileys is certainly not one to miss in the city centre! Offering snooker, American pool or English pool, it's the perfect spot to finesse your game and show off to your mates, especially over a pint or two. If darts is more your thing, you can try your hand at their darts lanes, or maybe practice your hand-eye coordination with one of their ping pong tables? Whatever you fancy, there's plenty of fun to be had. Watching sports more your style? Experience the game on the big screen with a variety of HD screens showcasing the best of what the Tigers and Foxes are up to. Make sure to check out their website for all the details.
Where: Deacon Street, Grange Lane, Leicester LE2 7EE
Cost: £4.95 on weekends or £3.75 on week days for 30 minutes of pool and snooker, £2.95 on weekends or £1.45 on week days for 30 minutes of darts and table tennis
Age: Junior members under the age of 14 must be accompanied by an adult at all times
Steamin' Billy's The Parcel Yard
One of the many successful Steamin' Billy venues scattered across the country, The Parcel Yard in Leicester is no exception! Right next door to Leicester Train Station, it's the perfect place to grab a pint and catch up with friends over some delicious food, available all day long. The ideal spot to catch all of the sporting action, they've got pre and post-match menus, complete with an electric atmosphere to match. If you fancy getting in on the action, you can get involved with their Club 180 darts, or perhaps if you want to test your skills at something a little newer, perhaps give their shuffleboard table a spin? Loser gets the next round, right? Check out their website to plan your visit.
Where: 48a London Road, Leicester Leicestershire LE2 0QB
Cost: £5 per hour for shuffleboard , darts Monday – Wednesday £15 an hour £7.50 for 30 minutes Thursday – Sat £30 for an 1hour and £15 for 30 minutes
Age: 18 after 8pm
The Locker Room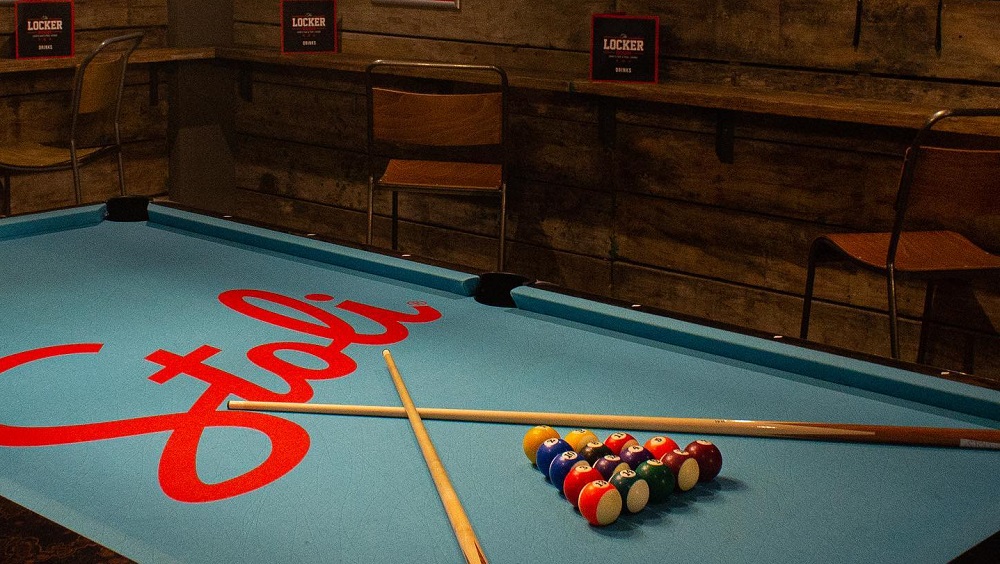 In the mood for a visit to the Midland's best sports bar? Check out the Locker Room in Leicester on your next night out! Packed with great entertainment, food and drink seven days a week, there's over twenty-five screens crammed into their bar so you won't miss a second of the action! Rather get involved yourself rather than watch? They're also home to five American pool tables, two English pool tables and two Olympic grade ping pong tables, perfect for winning bragging rights amongst your friends. If all that action is making you feel a little peckish, they've also got a grill, so get reading for some mouth-watering post-match snacks just perfect for that energy boost! So what are you waiting for? Check out their website if you're interested.
Where: 5 Belvoir St, Leicester LE1 6SL
Cost: £9.99 for an hour of American pool, £9.99 for an hour of ping pong
Age: 18+ venue
Prices etc were correct at time of publishing. Best to check with the venue website for up-to-date information and offers.