Over the last few years we've seen a wonderful move to transform large scale outdoor sports into thrilling, indoor activities that can easily be played whilst enjoying a cold beer or sparkly cocktail. Check out our list of great places to play social sports in London …
Sixes Cricket Club
If you wanna get sporty this festive season, see what all the fuss is about with England's national sport down at Sixes in London. Choose between cricket batting nets, UV cricket, or virtual cricket (don't worry, all the balls are soft!), then pick your skill level and get batting. Perfect for whether you're a complete cricket pro or just trying out the sport, there's plenty of fun to be had – and who knows? You might just be a natural cricketer in the making! If all that cricketing action has made you a little hungry – never fear! There's plenty of delicious food and drink available to fuel up after a heavy-duty session on the village green. So grab your friends and get down there! Check out their website for a day out that'll really bowl you over.
Where: 170 Great Portland Street, Fitzrovia, London, W1W 5QB and 18 Farm Lane, Fulham, London, SW6 1PP
Cost: Prices start from £30 for 30 minutes
Age: 18+ after 8pm
TOCA Social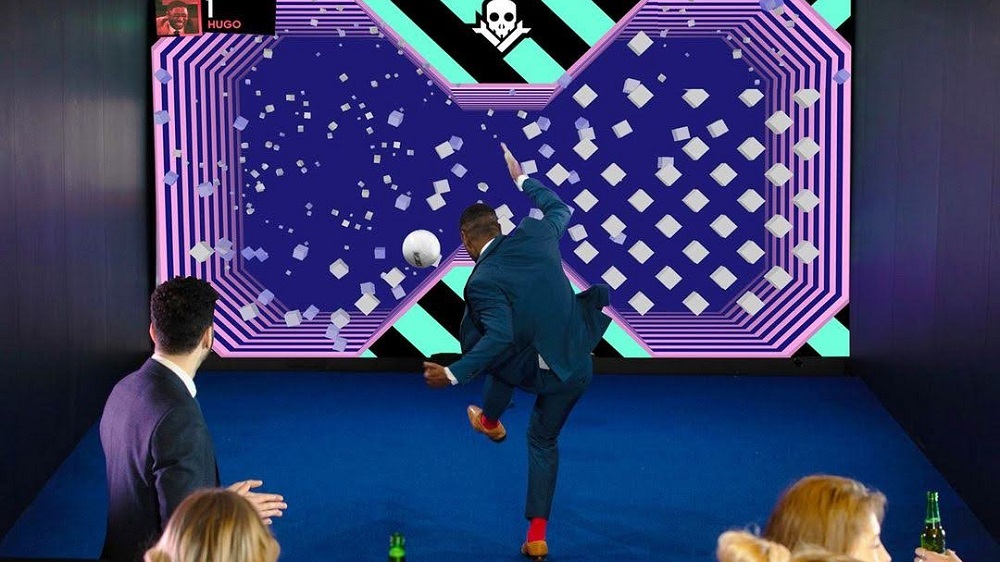 Ever fancied playing at the O2? Well, whilst we can't make your dreams of musical stardom come true (we're sure you'll get there though!), you can play at the O2 in a different way. Get ready to experience a game or two courtesy of the world's first interactive football and dining experience at the sensational TOCA Social, so maybe those football fantasies are closer than you'd think! Combining immersive gaming and world class food and drink, there's loads of good times to be had, so make sure to get yourselves down there asap! You can book a private space with your mates to knock out a tournament or two, or just walk-in to enjoy all of their free-to-use football tables, arcades, selfie booths, and more! Here's a link to their website if you want to discover more.
Where: Peninsula Square, London, SE10 0DX
Cost: Prices start from £35 for an off-peak hour
Age: 18+ after 6pm
Clays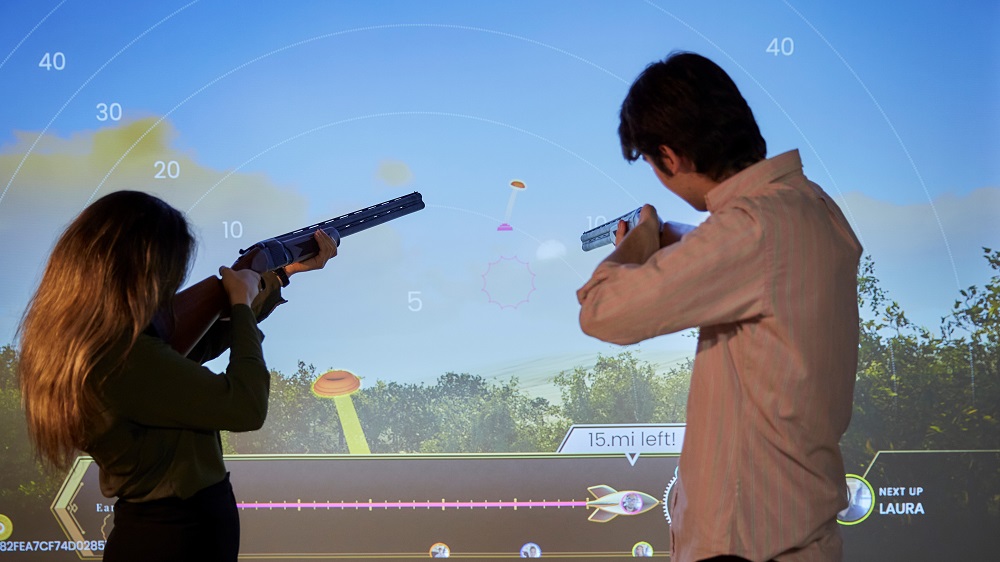 Always wanted to embrace your inner upper-class aristocrat (with all the perks)? Well, you don't have to own a huge estate in the heart of Hampshire to enjoy the fun of clay pigeon shooting – instead, get yourselves down to Clays in London – the perfect target for a fun-filled night out! With some mammoth 4K screens, you can try out some target practice complete with some delicious food and drink to fuel your sesh. From loaded breads to gourmet small bites they do it all! Certainly, an unforgettably delicious way to start 2022. Hungry to learn more? Well you can take aim at their website to get your visit started.
Where: 55 Moorgate, London, EC2R 6LL
Cost: Off peak £40 and peak £60
Age: 18+
Sluggers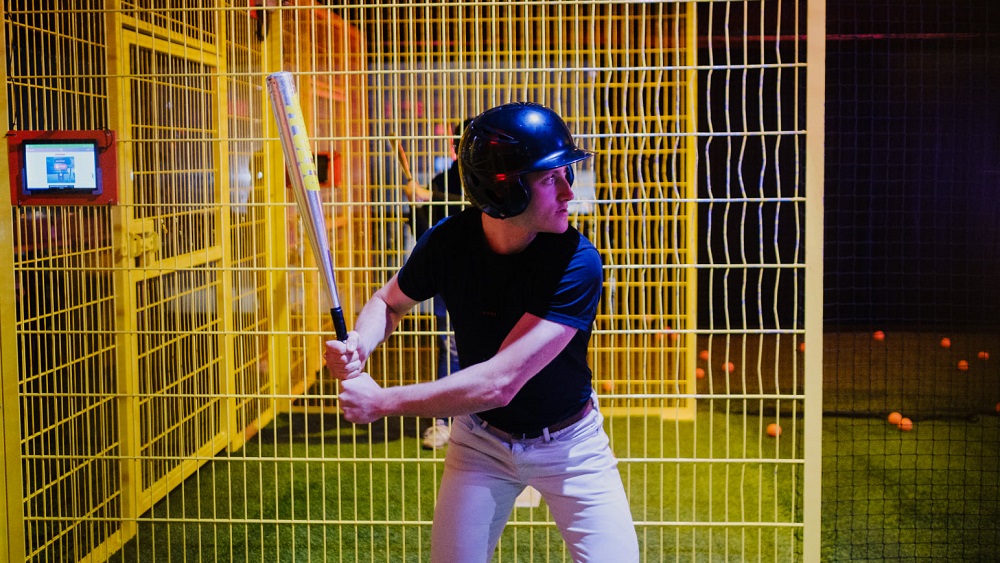 Want to hit a home run or two and work off some steam heading into the New Year? Where better to do so than at Sluggers, one of London's best baseball experiences! Immerse yourselves into the world of Latin American baseball culture, with fantastic music transporting you half a world away to the streets of Havana. Complete with baseball batting cages, killer cocktails, and drool-worthy street food, there's no better place to bring in the New Year with your mates. And of course, a drink or two. If you're looking for a great deal we recommend visiting their Happy Hora, where you can grab 2-4-1 on all their fabulous cocktails. So why play a visit to their website to find out more?
Where: Unit 64, BoxPark, 99 George Street, Croydon, CR0 1LD
Cost: £24 for peak and £18 for off-peak
Age: 18+ after 6pm
Home Run House
Looking to kick off the New Year with an awesome winning streak? We don't know about you, but we reckon it sure seems like a sick way to kick-off 2022. And where else better to do so than at Home Run House, a collab between Passyunk Avenue and Major League Baseball bringing you an authentic American Baseball experience! With a bunch of baseball batting cages in the heart of Westfield, you don't need to be a pro to experience the thrill of knocking the ball out of the metaphorical park! Anyone can play, so it's the perfect place to round up your mates and challenge them for a drink or two. Excited about swinging for the fences? Check out their website to find out how you can score a next night out homerun.
Where: Level 1, World Food Court, Westfield, Stratford City Olympic Park, Montfichet Road, London, E20 1EJ
Cost: £15 for 15 minutes
Age: 18+ after 6pm (under 18's are allowed after but must be accompanied by a adult)
The Curling Club, The Langham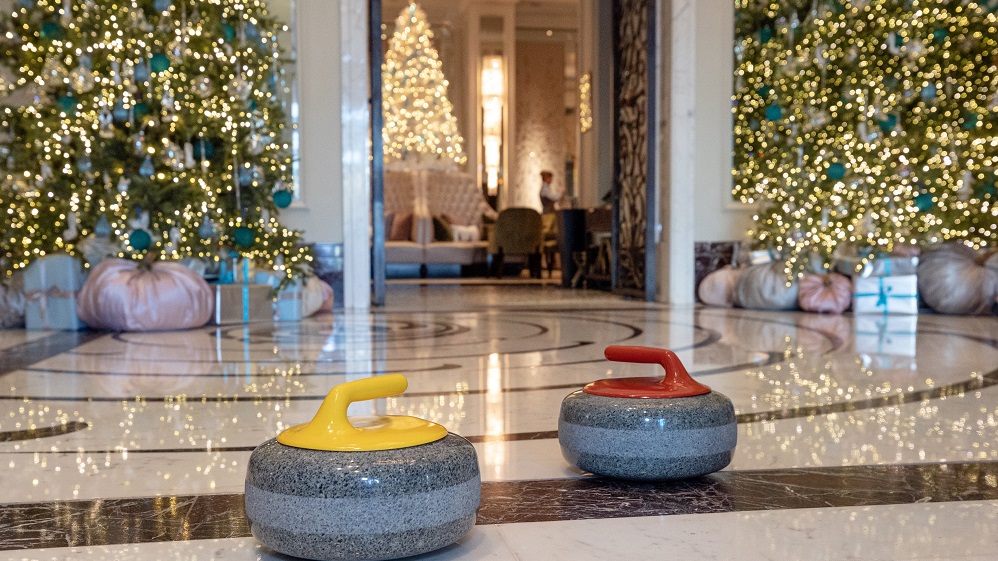 Don't miss out on the winter wonderland at the Langham this winter! Home to the famous Curling Club, you can hang out with your friends and challenge them to a game of curling or two. This immersive, alpine-themed curling pop-up is jam-packed with awesome fun guaranteed to keep you warm this winter. If you're looking to keep the party going, you can dance all night with the live DJs and make a night out to remember! Interested? Of course, you are. Ice curling starts back up in early January so be sure to check out their website here to get prepared for some serious fun.
Where: 1C Portland Place, Regent Street, London, W1B 1JA
Cost: Tickets start at £9 per person
Age: 18+ in the evenings (all under 18's need to be accompanied by an adult)
Queens Skate Dine Bowl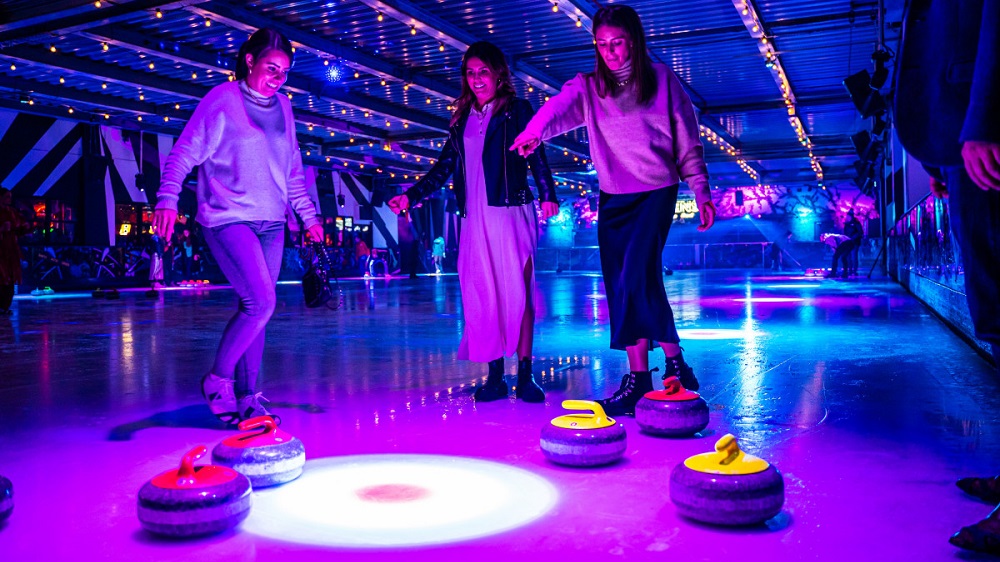 Don't miss out on the curling rink over at Queen's this Christmas! A firm favourite of the capital, it's housed at London's iconic ice rink, and comes complete with a cracking soundtrack, drinks and food by MEATliquor, if you've not tried it yet, you're really missing out! Also, be sure to check out the 'SIN BIN' if you want a liquid boost, with their new rink-side bar being the perfect place to grab a pint or two. Interested, right? Of course, you are. Grab your mates and consider yourselves curling fanatics as you go for a round or two on the ice. Check out their website to find out more.
Where: 17 Queensway, London W2 4QP
Cost: From £12.75 per person
Age: 18 + venue after 8pm
OTHER ACTIVITIES TO DO IN LONDON
Prices were correct at time of publishing. Best to check with the venue website for up to date information and offers.
Header image: Toca Social London