With 3.5m followers on Instagram, 13.2m followers on You Tube and your own clothing range what would you do for your birthday? (That's just their Sidemen followings, not their own personal ones!)
Sidemen are a group of seven friends who have turned their antics, style, charm and skills into a global brand which dominates across social media. The clan includes music artist and boxer KSI (34m followers).
Earlier this week two of the guys, Josh Bradley (aka Zerkaa) and Simon Minter (aka Miniminter) celebrated their birthday's in very different ways. Six of the Sidemen were blindfolded and split into two groups. One heading for a $100 cheapo party and the other a $10,000 party treat to remember.
Sadly, founder of clothing brand XRK, Josh, drew the short straw with a bash in a windowless basement. As well as Twister his team of three enjoyed eating sushi off a man lying on the floor (Evan), a visit from a really rubbish clown, a makeover from a face painter (who was exceptionally good), a kids pinata and some cheap and nasty vodka.
Next up was foul-mouthed magician, The Amazing Phil, who despite his horrific magic was hilarious and at least gifted the lads some party bags. The magician brought the party by bullying the losing team into games of pass the parcel and many failed attempts at playing musical chairs. He even forced them clean up their poor rum pouring with the phrase "spillage is lickage". Eventually the lads escaped, with the help of the magician, and headed to the pub, which, in a cruel twist of fate, was closed.
Meanwhile, a very happy Simon and his buddies, headed for a day of fun at the brand-new Gravity Entertainment Centre in Wandsworth. After some arcade gaming (the big dice game looks epic as does the Packman Basket), axe throwing and cocktails delivered by a roller-skating waiter the boys enjoyed the full augmented reality bowling experience.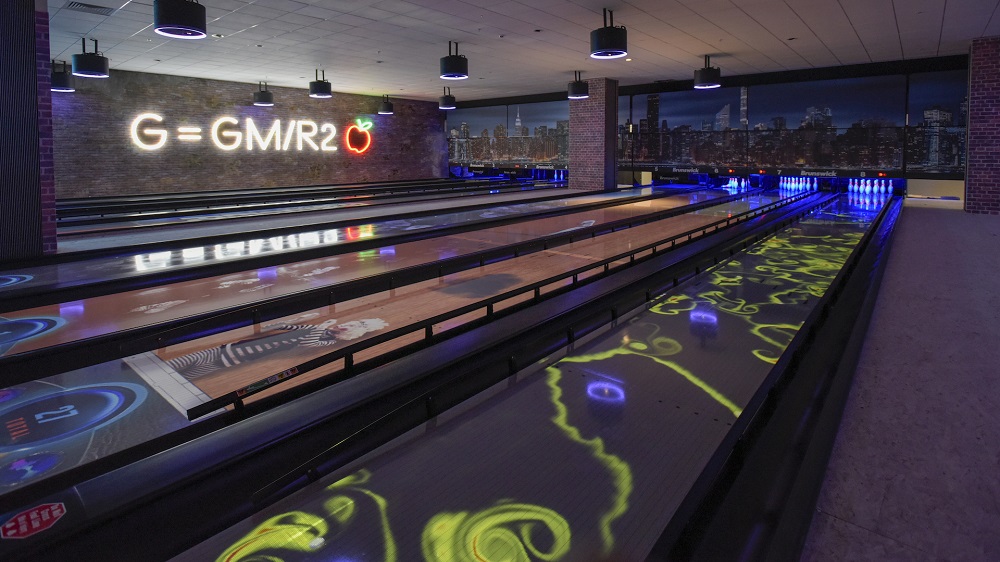 The winners were greeted at the lanes by some other mates who'd come to join the bowling fun. KSI hurled the balls down the lanes like he was doing shot putt but the interactive lanes still looked awesome. The guys particularly liked the dancing baby.
Next up for Simon and his crew was the incredible super powered go karts – they go fast. This was proved by the boys as they squealed and giggled like little girls as they hurtled round the track.
Josh and his losing team, after tracking down a cheeky beer, were reunited with the rest of the Sidemen crew inside Gravity, accompanied by their new magician and sushi friends. The lads were "definitely not too wasted" for a drive on the go-karts!
The birthday celebrations continued with shots, more bowling and epic burgers. The event culminated in the final reveal … you'll have to watch the video to find out what that was😉
Happy birthday Josh and Simon.