Step out of the summer sun and into an intergalactic war aboard the U.S.S Discovery or battle the undead zombie residents at Deadwood Mansion.
Opening their first UK venue in Central London this summer, Sandbox VR promise to utterly transform your VR gaming experience.
From the moment you step inside, before you've even donned your headset, you'll find yourself in a futuristic immersive environment, where robots serve your drinks and the ambience is other worldly.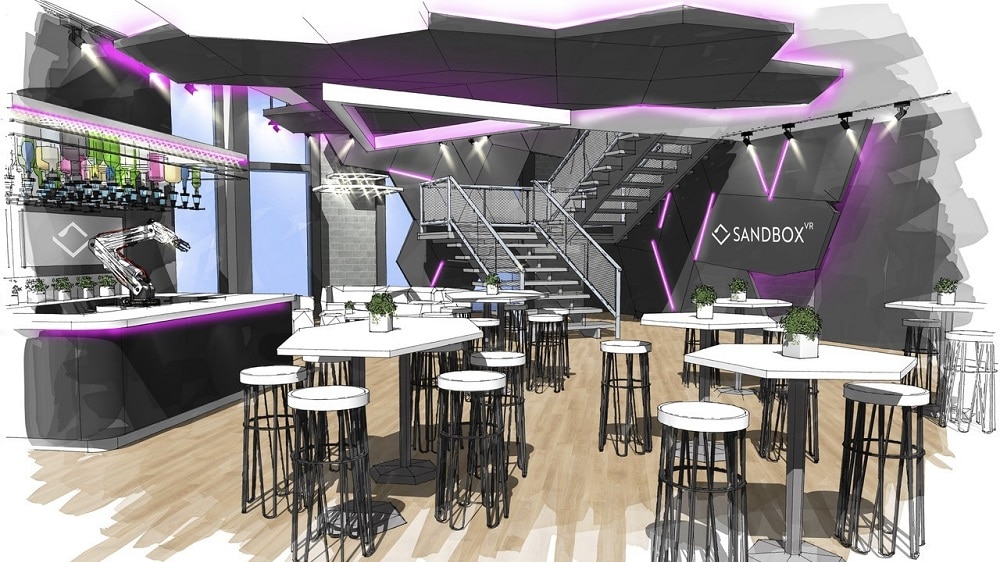 Sandbox VR have paired the very latest in gaming technology with Hollywood motion capture cameras, 3D precision full-body trackers and haptic feedback suits so that you feel like you're literally stepping inside a movie. The incredible tech allows you to experience touch, motion and vibrations as you explore the wide range of interactive worlds – so you don't just see the action, you feel it.
Sandbox VR is all about social gaming, so the VR goggles and body suits allow you to see your friends and interact with them as together you explore new worlds, take on terrifying challenges and experience high-adrenaline adventures. Up to six players can enjoy this experience together.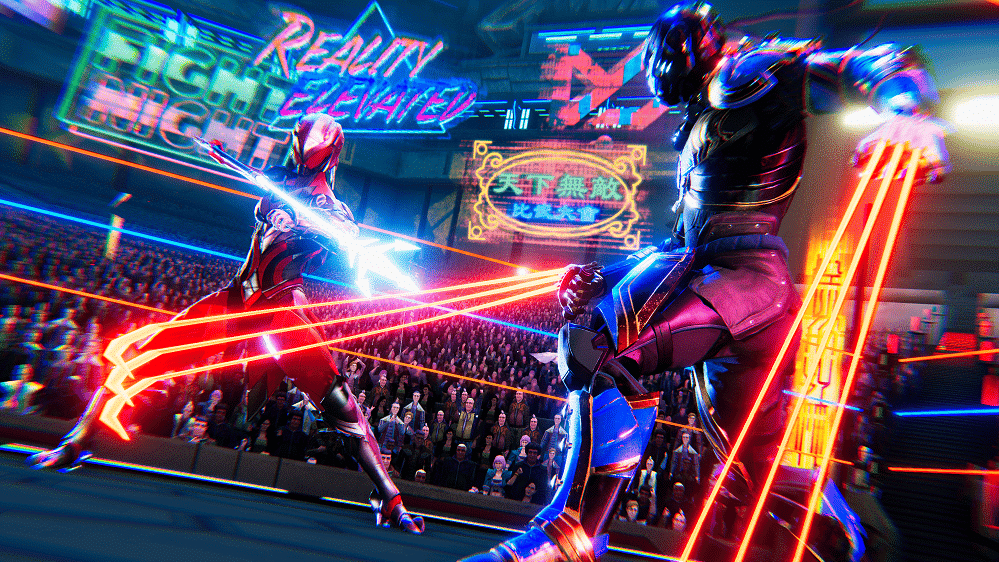 There are a whole host of games for you to take on. Embody your inner pirate and search for lost treasure in Curse of Davy Jones. Play your part in defending the planet against alien invaders, using the last remaining space elevator to leave Earth in Amber Sky 2088. Live your best life as part of Star Trek: Discovery as you sign up as a Starfleet Officer and get beamed off world for your mission. Then there's the one we all want to play, battling a zombie apocalypse. However, in this version there are five possible endings so the decisions you make can change the way the story ends!
Cocktails mixed by a robot at Sandbox VR
Once the gaming is over you can recover in the relaxed bar area and watch back some of the highlights from your adventures; cocktail in one hand, pizza in the other.
However, this won't be like any bar experience you've ever had before. Sandbox VR London will be the first site, in the world, to have a bar run by a permanent robotic bartender, the Makr Shakr, affectionately named IG-1.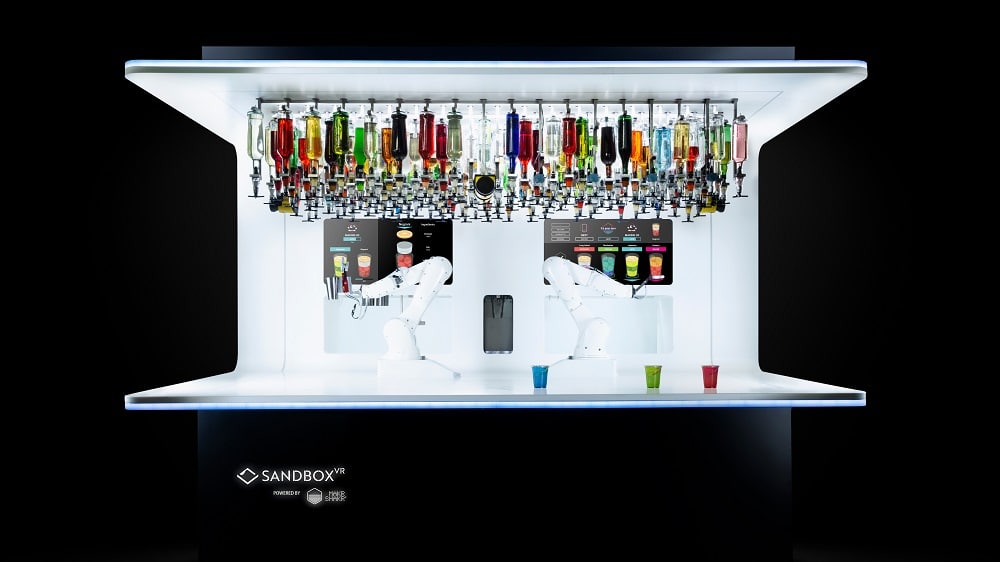 IG-1 can serve up to 80 drinks per hour and will be able to mix, shake or stir your cocktail exactly the way you like it. The cocktail menu features bespoke blends, created to capture the essence of the gaming experiences. Use your in-table terminal to place your order and allow IG-1 to serve you up a Samarian Sunset or a Zombie Apocalypse.
If you don't fancy trying out what IG-1 has to offer then one of the humans can hit you up with a Bottle Proof cocktail, beer, wine, champers or soft drink.
The Origin Story
Sandbox VR first launched in Hong Kong in 2017, the brainchild of Steve Zhao. Now you can find 19 Sandbox VR venues in five countries around the world.
The London site will be the first UK site and will be operated, under license, by the VR Entertainment Group, headed by Andy Scanlon and Jake Wilmot-Sitwell.
The opening date for Sandbox VR is yet to be released – it's expected to be towards the end of July but as soon as we know, you'll know.
Where: Sandbox VR, The Post Building, Museum St, London WC1A 1PB
Looking for activities to do in London?
Whilst you're waiting for Sandbox VR to open you might like to try out these competitive activities: axe throwing, shuffleboard, ten pin bowling, darts, or maybe you fancy something immersive?