Are you the right sort to become a citizen of Phantom Peak? Well, you've got five hours to explore the town, meet the fine folk of the Peak, uncover its secrets and sample the traditional fare on offer.
Opening on the 3rd August in Canada Water, London, Phantom Peak is an wonderful open-world adventure. Guests enter Phantom Peak as prospective citizens and get to spend hours journeying through the town meeting the current residents. Like all good movies, the idyllic and captivating aesthetic of this fully-realised town is a façade behind which lurks dark secrets, puzzling mysteries and conspicuous characters.
At Phantom Peak we aren't talking cardboard cut-outs and flimsy set frontages. This is a fully function town. You can pop into the bustling shops, grab a bite to eat in one of the eateries, treat yourself to a little something from the tavern, stroll along The Waterway, a serene canal or pay a visit to the waterfall.
However, if you're up for some high-jinx and a bit of sleuthing there are over 100 different games, adventures and stories which enable you to get to know the people of Phantom Peak and discover their hidden secrets. Search for clues in the pages of the local paper and take a boat ride into the mysterious mountain. This is your chance to become the ultimate Indianna Jones – hero, rugged explorer, brave pioneer and cunning detective.
There's no better place to overhear some local gossip or to take in the theatrical ambience of Phantom Peak than at one of the eateries. Menus across the site will be fully vegetarian and vegan.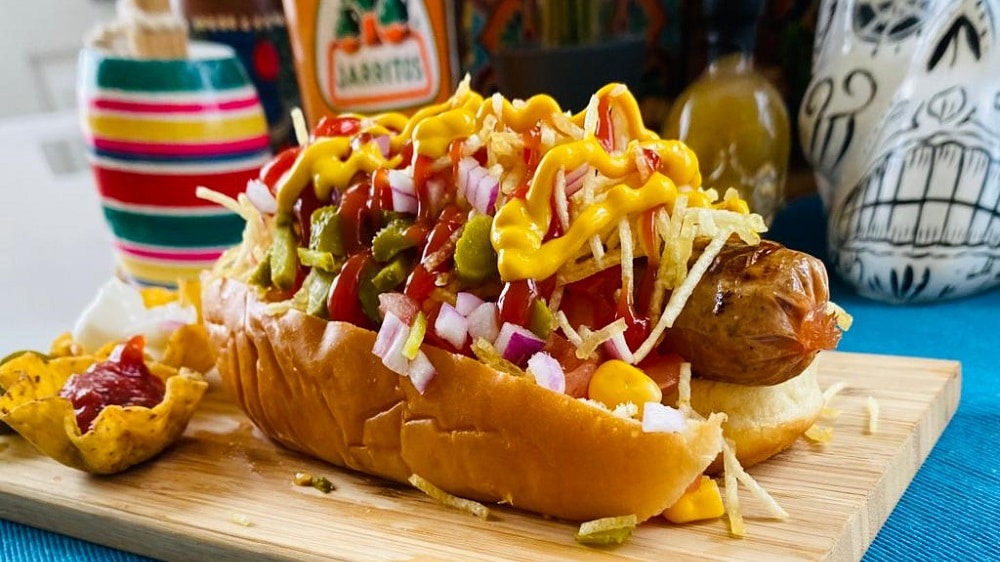 Visit Munchies for that authentic South American experience. As experts in Cuban cuisine you'll find an exciting array of tacos, burritos and nachos. There's also mouthwatering loaded burgers and Brazillian-style hotdogs.
Venture across to award-winning Pieminister for the ultimate pie experience. Homemade, sustainable delights like their Wild Shroom (portobello & chestnut mushroom with asparagus & white wine) or the Mooless Moo (Jackfruit 'steak', craft ale & black pepper). 
Step inside Hackney Gelato and select from their spectacular range of slow churned gelato and sorbetto. Which will you choose to accompany on your sunkissed stroll through Phantom Peak? The new Banana, Caramel & Roasted Pecan? Chocolate & Brownies? Or maybe a refreshing Raspberrry Sorbetto?
Around the town you can also pick up some rainbow cotton candy or a speciality coffee from a Notes Coffee outlet.
The speakeasy saloon might be hidden away but the sounds of the in-house robot band, 'Rusty & The Clanks', will guide you to the right door. Inside you'll find a full bar serving up draught beers and spectacular cocktails. This is the place to pick up your Spicy Margarita or Passion Fruit Martini – as well as some insider goss on the locals.
So, what are you waiting for? An incredible immersive, theatrical experience, loads of fun and games, awesome food and great drinks – sounds like the perfect way to spend your weekend. Get yourself booked in, ready for the grand opening.
Where: Canada Street, Surrey Quays Road, SE16 7PJ
Cost: From £34
Age: all ages
Love Immersive Nights Out?
If you love your trip to Phantom Peak and want to try some other immersive experiences check out our review of the Best Immersive Experiences in London.