With neon lighting and the electro-bleeping of the arcade machines, you'll easily find your way to the brand new NQ64 which is opening in the next few months.
Having successfully launched NQ64 Edinburgh in August last year, the new venue will arcade will be located on Bell Street in Glasgow's Merchant Square.

NQ64 know how to create spectacular arcade bars, with their immersive, neon, graffiti décor and impressive range of games. Their new, late-night underground gaming den promises to deliver a memorable night out, sucking you into the nostalgic energy of retro gaming – you might as well leave your mobile at home and enjoy the freedom of going old-skool.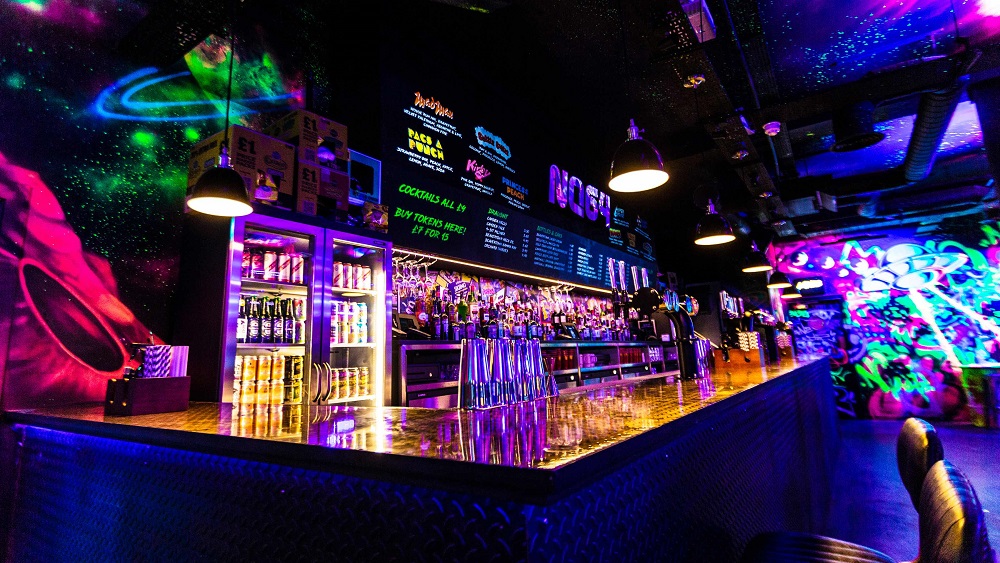 As you'd expect, gaming is at the heart of this absorbing space. You'll find classic arcades and consoles, which have been sourced from around the world. You'll be showing off your best Hurricane Kick in Street Fighter or practicing your Pit Stage Fatality in Mortal Kombat. Make sure you get your thumbs in training for SNES, MegaDrive, Gamecube and PlayStation classics. Or, go all out for the fan favourites with Pac-Man, Mario Kart, Guitar Hero, Time Crisis and Point Blank.

We all know gaming is thirsty work so thankfully NQ64 Glasgow is going to have a fully licensed bar. They'll be serving a great range of craft beers and arcade game inspired cocktails. Go playful with their strawberry gin-based Pacs a Punch or go hard with a fiery, rum-heavy Mad Max.

NQ64's founder, Matt Robson, said: "Glasgow has always been on our radar. We've been looking for the perfect NQ64 location since we decided the grow the brand back in 2019.
"We can't wait to share our venue with guests looking for a different night out.
"We're working hard on a new drinks offering and a couple of other surprises for the Glasgow launch."

As and when we have a launch date we'll be letting you know … as you'll want to be getting tickets for their launch party. Sign up to our newsletter to get all the latest news straight to your inbox.

Where: Merchant Square, Bell Lane, Glasgow, G1 1NY
Cost: Entry is free, consoles are free, arcades – buy tokens from the bar
Age: 18+
Website: nq64.co.uk