The Market Square Tavern is a beautiful, stylishly decorated modern pub, serving up stunning cocktails, restaurant quality food and games galore.
It's just over a year since we first connected with Market Square Tavern. At that time they had just completed their gorgeous £350K renovation. Transforming the Market Square Tavern into a chic, modern day pub, whilst respecting the comfortable feel of the exposed, original brick work and timber beams.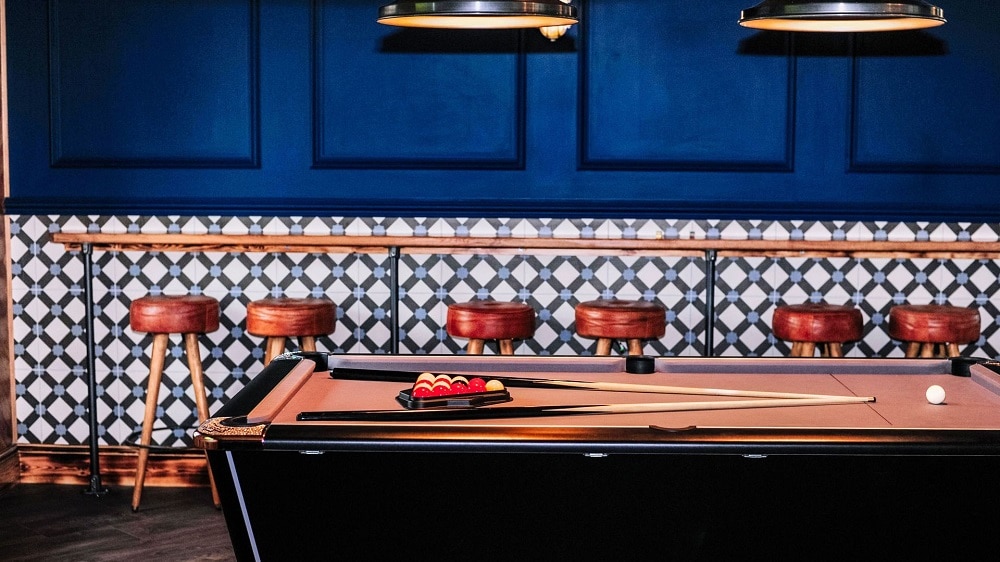 At the Market Square Tavern you can add a little healthy competition to your night out. Their Balcony Room houses two 7ft pool tables. You can also try your hand at Rebound Shuffleboard – this is the space-saving version of traditional shuffleboard – but the board is 'n' shaped and you 'rebound' your puck off the backboard and into the scoring zone. It's wildly fun and fiendishly tricky.
If you'd rather watch the action then you'll be able to catch all the live coverage on BT Sports and Sky Sports.
Unsurprisingly, given this is a pub, the Market Square Tavern offers a full bar. There's 20 lines of beer including cask beer supplied by their own microbrewery in Horsforth!
However, they are also expert mixologists and curate a menu of very drinkable cocktails. You can opt for one of the classics, such as the Pornstar Martini, Long Island Iced Tea or (my personal favourite) an Espresso Martini. Alternatively, you can be a bit daring and sample their Signature Cocktails – these are yummy and look stunning. Maybe you'll go for the Lemon Drizzle Sling (Gin, pineapple juice, lime juice & soda with a bar spoon of lemon curd) or the Twister (Melon liqueur, lime juice, sugar syrup, layered with grenadine). You can always go all out and go for a cocktail with fizz – Bellini, Raspberry Gin Fizz or For the Love of Passion?
TV chefs always say that the best food is made with love, and so I can only assume the chefs at the Market Square Tavern really love cooking – their food is amazing. On the food menu you'll find nibbles, sharers, nachos and Korean BBQ wings, but the main event is their hand-stretched pizza. At any one time they usually have around 10 flavour combinations to choose from. There are classics (for example Margherita, Farmhouse, Hot & Spicy) but there are also their creative Signature pizzas. How about trying the Yorkshire Blue (Yorkshire blue cheese & portobello mushroom) or the Jamaican (Mozzarella, marinated pulled chicken, peppers, red onion and jalapenos) – are you salivating yet?
The Market Square Tavern will be the place to hang out this summer as they have a small garden area, perfect for catching the summer sun, and they will be serving up their new BBQ Buffet in the Garden.
As this venue is nestled right in the heart of Bingley, a stones throw from the train station, you really do need to get your table reserved to avoid missing out. 
The Market Square Tavern is operated by Concept Taverns, the Yorkshire based pub company who also have venues in Leeds, Horsforth, Guiseley, Thackley, Saltaire and Huddersfield.
Heading into Leeds? Why not check out where you can play axe throwing, tenpin bowling, darts, shuffleboard, crazy golf or try out an escape room.