The London Dungeon is a grisly attraction which goes out of its way to scare you to your core and make your skin crawl, in the most thrilling way.
This Christmas the London Dungeon invites you to explore the dark history of London, meeting creepy ghosts of Christmas past and present.
Their newest character, The Monk, is taking a pious approach to the jollities of the festive season by hunting down guests, demanding the confession of their sins and handing out penance befitting their transgressions.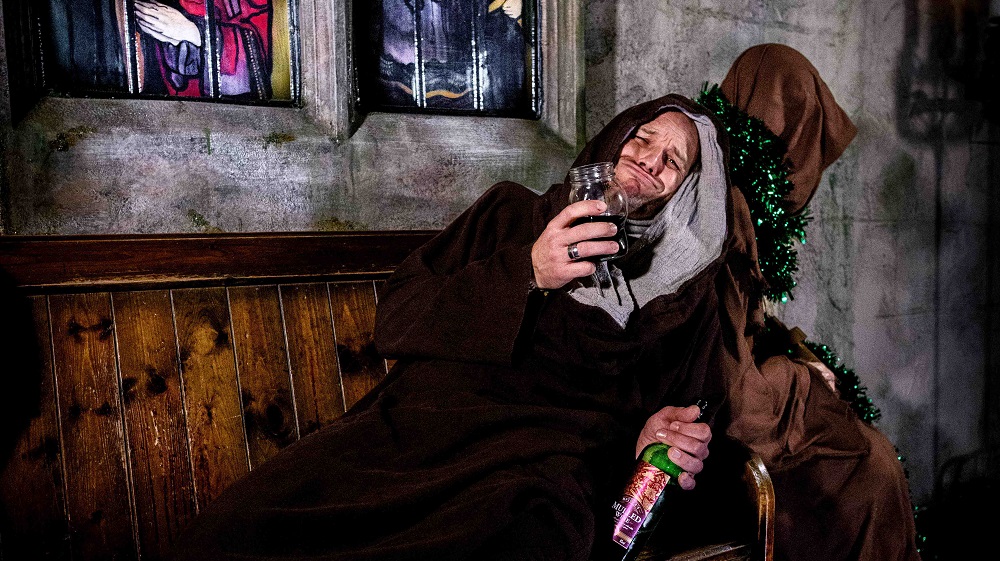 The London Dungeon experience offers 19 extraordinary shows and two exciting rides.  Your journey will have you encounter some of the most terrifying characters you'd never wish to meet. From the threatening Tower Warden, the sinister Lift Jester, murderous Sweeney Todd or the macabre Jack the Ripper.
For an added adrenaline rush you might want to try out the Drop Dead ride. Located in the Newgate Gallows, within the London Dungeons, the executioner awaits to tie the noose. The ride lets you experience the, faster than gravity, Long Drop.
A tour of the dungeon will leave you hankering for a stiff drink and Mrs Lovett, the Queen of the dungeon, will be delighted to indulge you. A visit to The Tavern promises mince pies (minus the human flesh) as well as mulled wine so you can end your terrible adventure with some Christmas cheer.
If you want to add a touch of fear to your festivities then the London Dungeon is the place for you.
Where: Riverside Building, County Hall, Westminster Bridge Road, Lambeth, London, SE1 7PB
Cost: Standard tickets start from £27
Age: 12+
Website: https://www.thedungeons.com/london/