If you're ready to throw yourself into a night out that excites all your senses then you're ready to go immersive. A thrilling union of theatre, escape room, VR and a boozy night out. Discover some of the intensely enjoyable experiences currently open in London …
The Drop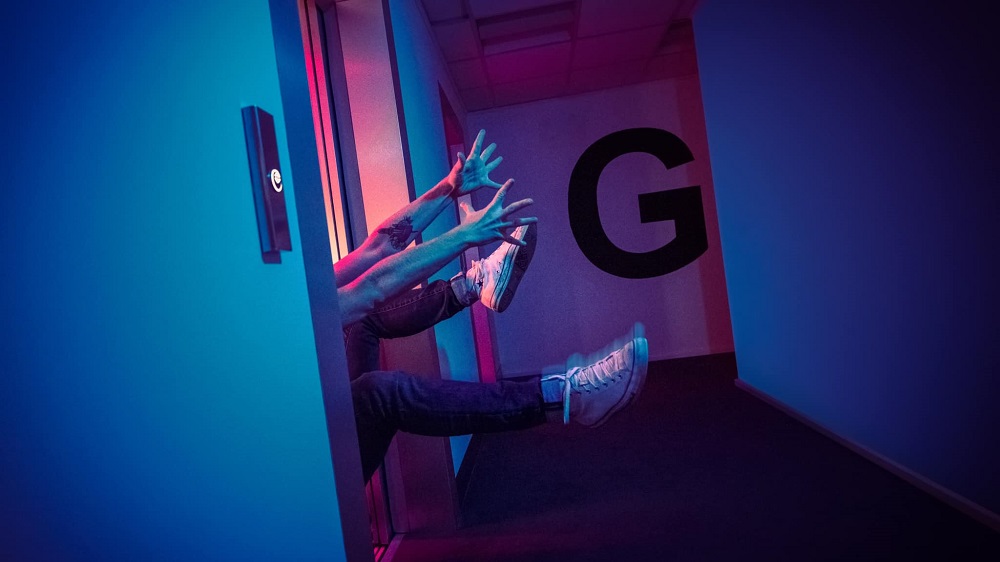 Let's face it – no one likes waiting in elevators. With the music and the lack of space, it's hardly a fun experience. Well, we've got a venue that will completely change your mind! The Drop is an exclusive limited-time experience in London, and it's only on until the 27th February! Each experience is unique to you and your team, so no two visits are the same. This interactive and immersive escape adventure will leave you with thrills and chills like never before! Enter a world of shadows and secrets as you and your fellow teammates discover a society of espionage that awaits you deep under the streets of London. Uncover hidden plots as you challenge yourselves with real life puzzles to solve mysteries and interact with an amazing cast of characters on your visit. Will you discover the lost fortune or fall victim to the ancient betrayal? The choice is yours. Tickets are available for a limited time only, so be sure to learn more via their website while you still can!
Where: Hopkins Stearne, 55 Aldgate High Street, EC3N 1AL
Cost: Tickets from £39.95 until 27th February
Age: 18+
Alcotraz Shoreditch: Cell Block Two-One-Two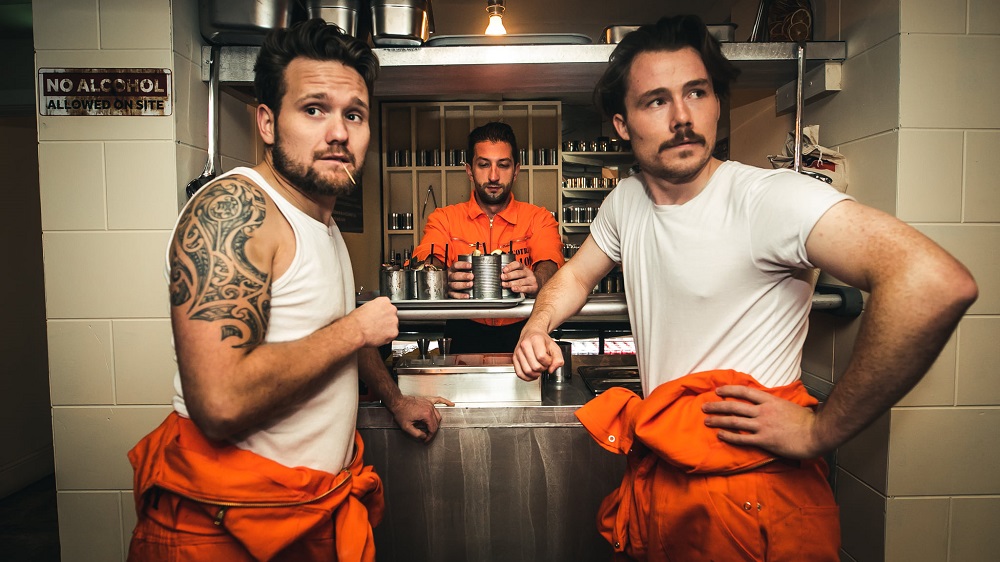 What do you get when you mix a high security prison with a premier cocktail bar? Alcotraz prison cocktail bar of course! Your time inside this one-of-a-kind prison experience is sure to leave you with some stories. Smuggle liquor from the guards as you join Clyde Cassidy's bootlegging operation and embrace all the excitement of a life of crime. Get kitted out with an orange jumpsuit as you're welcomed to the metal cell you'll call home for the duration of the visit. We know what you're thinking, but your stay will be a surprisingly fun as the rich tapestry of characters help to deliver an immersive experience to remember. Discover cocktail making in-mates, crooked guards and a fierce warden. So much more than a themed bar, Alcotraz is a fully theatrical experience inspired by Hollywood films and TV. So why not discovering their website to learn more?
Where: Alcotraz Penitentiary: Shoreditch, 212, Brick Lane, London, E1 6SA
Cost: Tickets start from £36 per person
Age: 18+
Mr Tipsy's Down The Hatch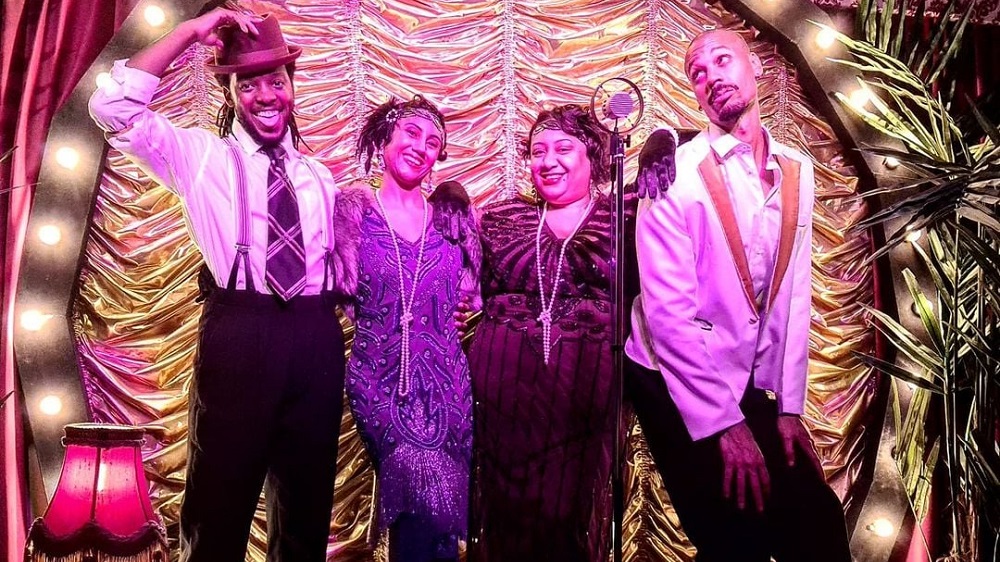 Consider yourself a cocktail connoisseur, a selfie savant and an all-round fun seeker? Then we certainly have the venue for you. Mr Tipsy's Down The Hatch Experience is a fully immersive bar crawl, all under one roof. By the end of it, we can assure you that you'll feel like a tipsy time traveller! Get your jive on in the roaring twenties, grab a shot of something special in the Wild West salon or escape to a tropical paradise with a mojito and so much more! For those that love to put on a show, this venue is a certified selfie and Tik Tok goldmine. Grab some fancy-dress garb at each location as you explore – it's truly heaps of fun! The cherry on top? Definitely the live performances that alternate weekly, from singers to jazz comedy and even a drag queen or two. Or perhaps it's their Tipsy Tipple Taster passports that allow you to sample a huge array of diverse drinking options? So, if you love cocktails and good times, discover more via their website.
Where: 1 America Square, London EC3N 2LS
Cost: Tickets from £39.50 per person
Age: 18+
Monopoly Lifesized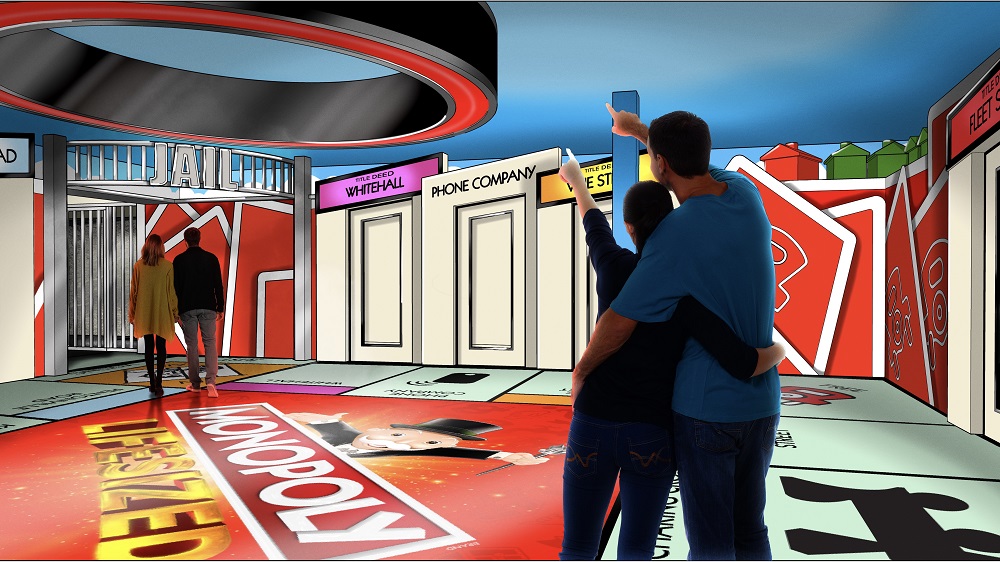 Looking to become the ultimate games night champion? We hear you.That's why we had tell you about the latest (and arguably one of the greatest) London experiences on this list. Monopoly Lifesized is a brand new, high-octane way to play the planet's favourite board game, it's an ideal one to check out during the festive season. Complete challenges, build houses, charge rent, escape jail and even control London's waterworks as you travel across the life-sized board, all to win the ultimate bragging rights and board game mastery over all your mates! But it's not as simple as the game you remember – there's of course a classic London twist, with escape room themed challenges, dance offs and various hoops to jump through before you can buy any property. It adds just another great element to the game you know and love! And after all that excitement, make sure to check out the Top Hat restaurant and bar, complete with all sorts of delicious food and drink to keep you fuelled throughout the night. Interested? Of course you are. Check out their website to find out more.
Where: 213-215 Tottenham Court Road, London W1T 7PS
Cost: Tickets start from £69 per person
Age: 5+
The War Of The Worlds: The Immersive Experience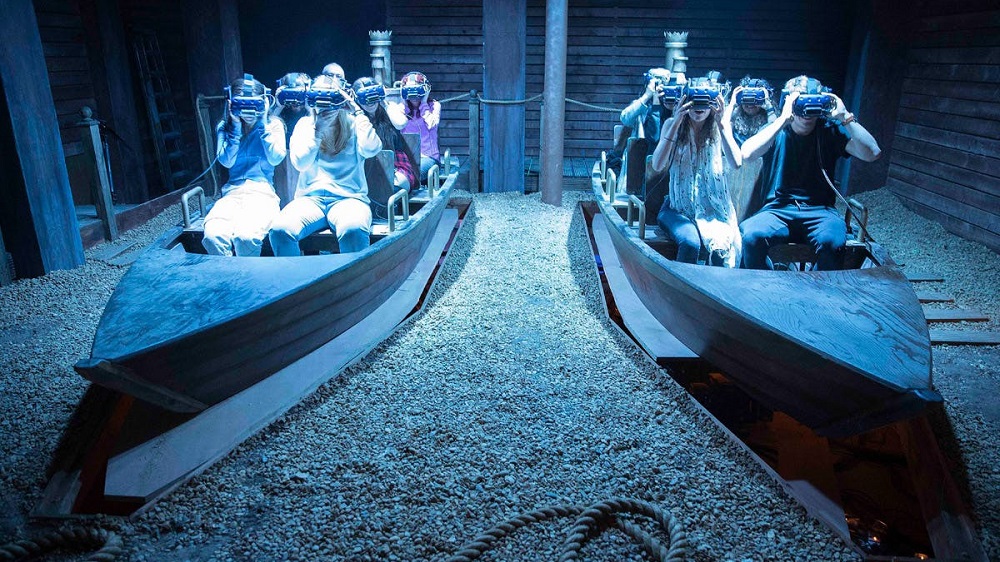 Do you have a plan for when the aliens invade? Well, this War of the Worlds The immersive experience puts you at the centre of the action with an out-of-this-world immersive theatrical and physical experience! Visitors will enjoy their own personal two-hour adventure as they battle against the greatest threats to mankind. Over a kilometre of movie sets, live actions, VR and 5D effects await you as you meet a cast of seventeen characters that will transport you into a universe of action, adventure and alien invasions. Complete with its very own Steam Punk themed bar, you can experience it all at this amazing inter-stellar London venue. Learn more via their website to get started.
Where: 56, Leadenhall Street, London, EC3A 2BJ
Cost: Tickets start from £70 per person
Age: 18+ after 8pm
BuckBuck Games: The Hunt For The Smoking Caterpillar
The team at BuckBuck Games have been designing games for longer than most, so what more reason do you need to visit their latest (and perhaps greatest) adventure, The Hunt For The Smoking Caterpillar? Described as a bonkers mash-up of all the best bits of theatre, escape rooms and improv comedy, you know you're on to a winner with this immersive London experience. With your visit being dictated by your team's choices throughout, you're truly at the heart of the action! Team up and take on the unique amazing games and puzzles this experience throws at you in a Lewis Carol inspired world of madness and fun. From beauty contests to cabbage court cases (yes, that's a real thing), you'll have your hands full of fun in this one-of-a-kind spectacular extravaganza. To find out more, we highly recommend a visit to their website.
Where: Ninth Life, 167 Rushey Green, SE6 4BD
Cost: Tickets start from £32 per person
Age: 18+
OTHERWORLD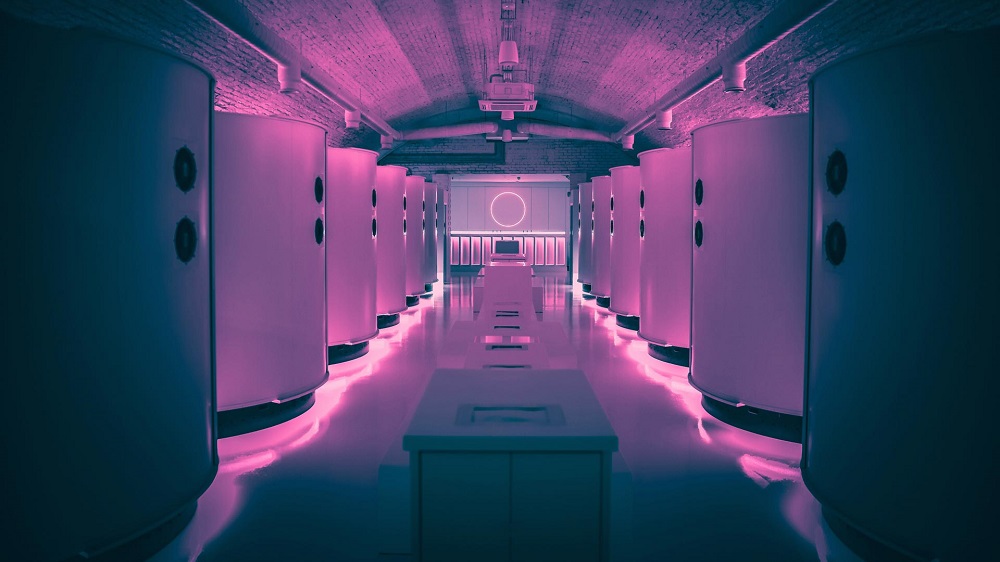 Ready for a glimpse into the future? Well, at OTHERWORLD you'll need two eyes wide open to take in all this one-of-a-kind virtual reality journey. It's time to experience the real life matrix, as their state of the art, group VR venue transports you to a land beyond even your wildest imagination! Visitors can access sixteen spectacular virtual reality adventures, and each experience takes part in your very own private immersion pod to really maximise the virtual experience while allowing you to enjoy the magic with your besties (what's not to love?) Other World has brought some of your favourite classic games to life while also incorporating new and revolutionary games alongside them! Slice up a fruit salad with a difference with VR Fruit Ninja, live the life of a seasoned fisherman upon the unstable tides, or perhaps you're looking to go interstellar with their Google Maps experience? It's said that those who enter this simulated dream-scape truly get to see what tomorrow is made of. So what are you waiting for? Discover the future sooner than you think via their website.
Where: 336, Acton Mews, E8 4EA and 85 Buckingham Palace Road, London SW1W 0QJ
Cost: Tickets start from £14 per person
Age: 16+
London Dungeon
Let's face it – we all love a good scare. But if you're bored of horror films and want more than just Halloween for your spooky fix, you should checkout what's happening on the Queen's Walk – the London Dungeon is a staple attraction for good reason! Visitors can immerse themselves in living history as you descend deep below the busy streets of London to its gloom filled tunnels and depths. When you're there, you'll be transported back in time through an experience that will truly go down in day-out legend! Venture to Traitor's Gate, escape the executioner's noose, uncover ancient subterfuge and a great deal more as you and your companions venture through some of London's most historical and terrifying real-life events. If you manage to escape this immersive experience, perhaps you yourself will end up in famous London lore? Who's to say? But one things for certain… you can learn more on their website to get started.
Where: The Queen's Walk, London SE1 7PB
Cost: Tickets start from £27 per person
Age: Under 16's must be accompanied by an adult
Prices etc were correct at time of publishing. Best to check with the venue website for up to date information and offers.