Even before the onset of Covid-19 the UK high street was suffering. High rent and lack of space led to the expansion of out-of-town retail parks, which allowed for affordable, purpose-built sites which captured the attention of the retail, leisure and hospitality industries. Coupled with the ease of shopping from your home and having goods delivered right to your front door. Not forgetting that stale high street brands often fell short with their poor instore engagement and lackadaisical customer experience.
Scattered around the fringes of urban areas were large retail parks, where free parking and accessibility allowed consumers to pop in to grab something for their DIY project, enjoy a relaxed browse in a wide range of shops, sit down for a quiet coffee whilst the kids ran around the soft play or for an easy night out of cinema and Nandos or bowling then TGIs.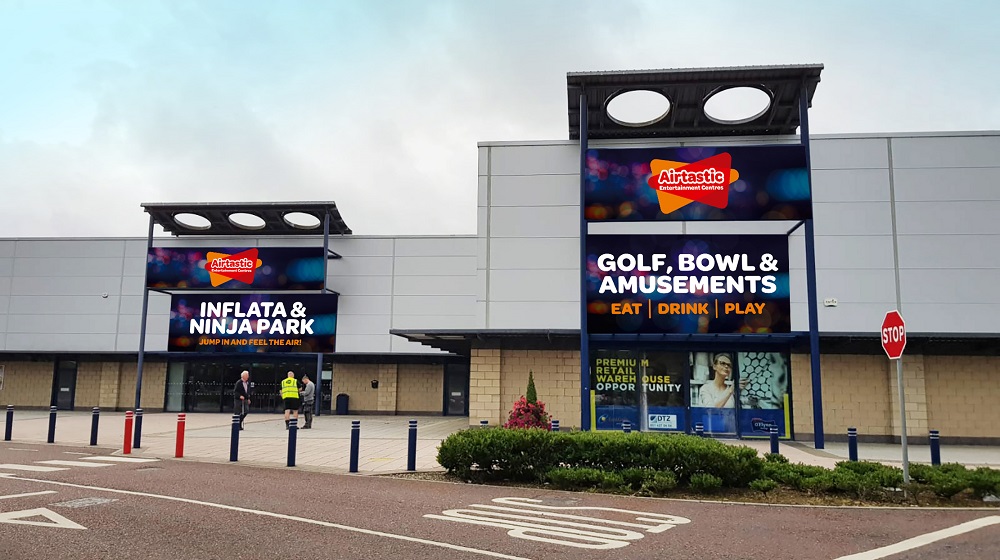 The abandonment of the town centre has led to high levels of vacancy and a lack of community spirit.
However, in recent years there has been a resurgence. Town planners and developers have embraced the emerging needs and preferences of our society; so are now focussing on creating and transforming spaces unlike those seen before. Town Centres are being shaped to become desirable places to live, work, exercise, relax and socialise. Where everything you need is in one place.
The two main drivers of footfall into any space have proven to be food and beverage but also leisure. The multi-generational appeal of great places to eat and quality activity venues are making these concepts central to the success of the modern high street.
This shift in focus has been made even easier since September 2020, when changes were made to the Use Classes Order (UCO). The amendments mean that changes of use can occur without the need for planning permission, making it much easier for an existing retail space to be transformed into a social play venue.
St James' Quarter, Edinburgh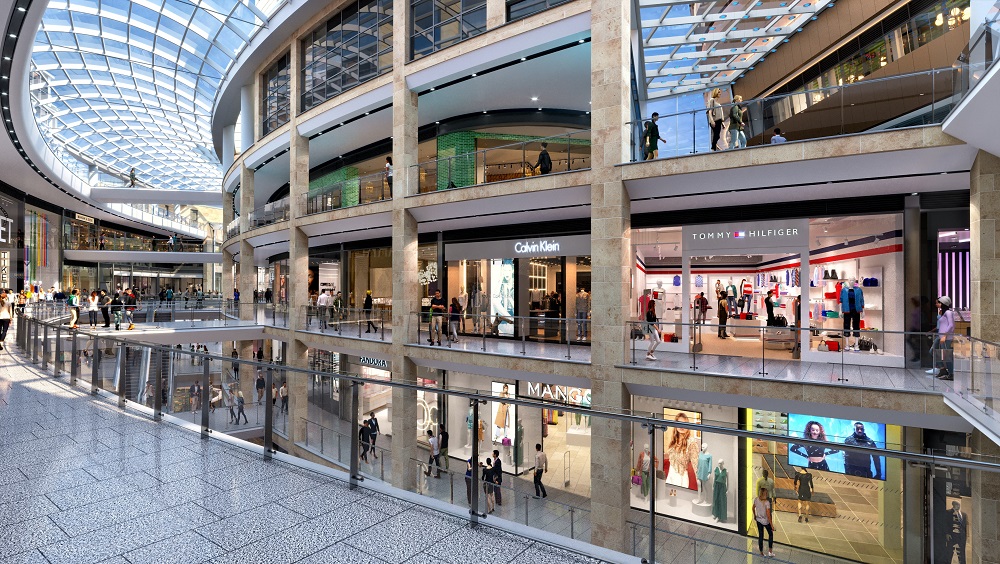 The newly opened St James' Quarter in Edinburgh is a fine example of this transition from standard high street to cultural hub. The 1.7m square foot site has been designed as a 'lifestyle district'.  Alongside traditional and new shopping brands sit a wealth of restaurants, cafes, bars and leisure venues. Large open spaces will host a vibrant events calendar celebrating art, fashion and culture.  The addition of hotels to St James' Quarter solidifies its position as a 'destination'.  The W Edinburgh hotel, opening towards the end of 2022, will be the epitome of luxury topped with a rooftop executive bar, chef's table and outdoor terrace – boasting a 360-degree panoramic view of the magical Edinburgh skyline.
Other examples can be seen across the country. With Boom: Battle Bar opening within Castle Quarter shopping centre, Norwich and alongside St. John's Shopping Centre in Liverpool. The £9m transformation of Middlesbrough's Captain Cook Square will see traditional retail spaces converted into leisure venues, including bowling (and others yet to be confirmed). Gravity Active Entertainment are taking over the old Debenhams store in the Southside shopping centre in Wandsworth, offering a everything from 14 lanes of high tech augmented reality bowling, smarts darts, urban street golf, E-karting, pool and a gaming zone.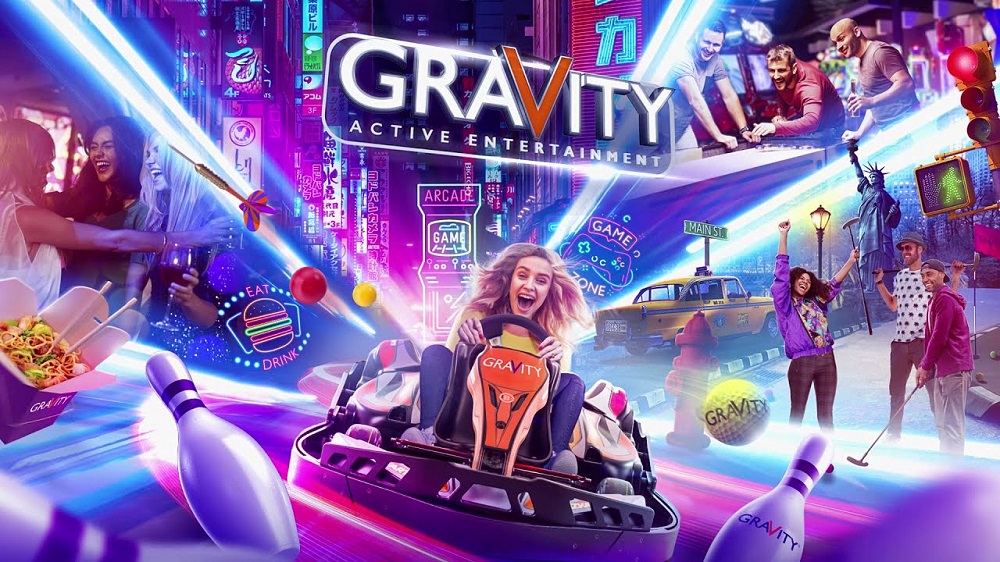 So exciting times are ahead. With an increased appetite to release retail sites to leisure operators and a significant expansion in the choice of social play activity, high streets are set to become brilliant places for a night out. Bowling lanes can sit alongside axe throwing, mini golf, karaoke and smart darts. Whilst round the corner can open a VR immersive experience with escape room. You might even find a cricket, football or shooting experience spring up in the upper room of your favourite bar.
To find out what exciting opportunities might be in your city check out the Social Playlist.