There really is no pretending. We all love a ball pit! Why, we're not entirely sure, but there's something wildly entertaining about floating on a sea of balls, jumping out at unsuspecting passers-by, attempting to throw the lightweight balls as if you're a world class pitcher whilst also realising there really is no way to walk through a pit of balls with any kind of swag.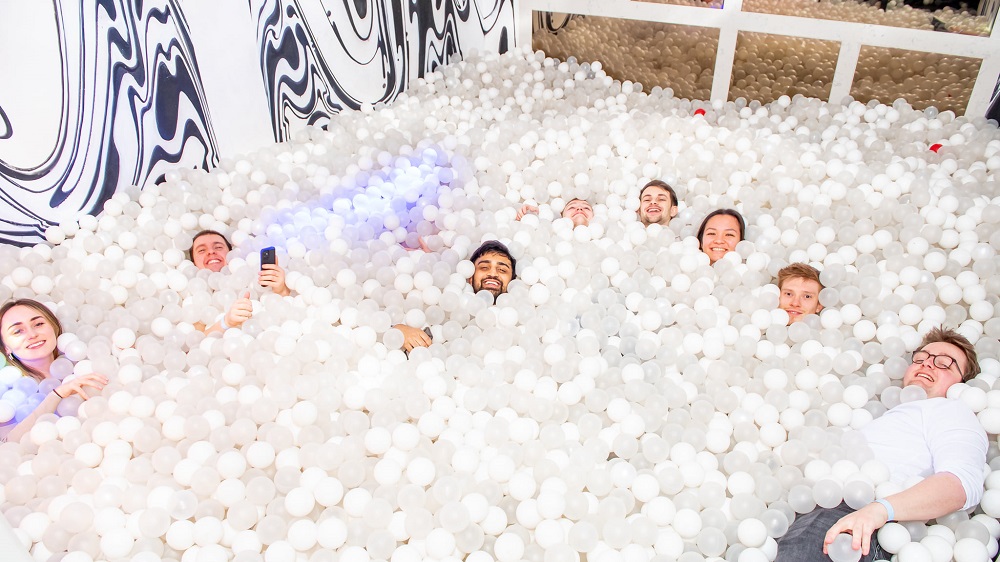 FunHouse is a bar with a rather delightful twist. There are two ball pit areas for revellers to enjoy plus a whole host of other games. The bar is home to three ping pong tables, beer pong, pool, arcade machines, loads of classic board games and garden games (giant Jenga & giant Connect 4). They also have their very own Wheel of Fun where you can win drinks or free games.
This party venue is open every night until 4am and has DJs playing cracking sets of your favourite bops, so dancing (no matter how bad) is encouraged.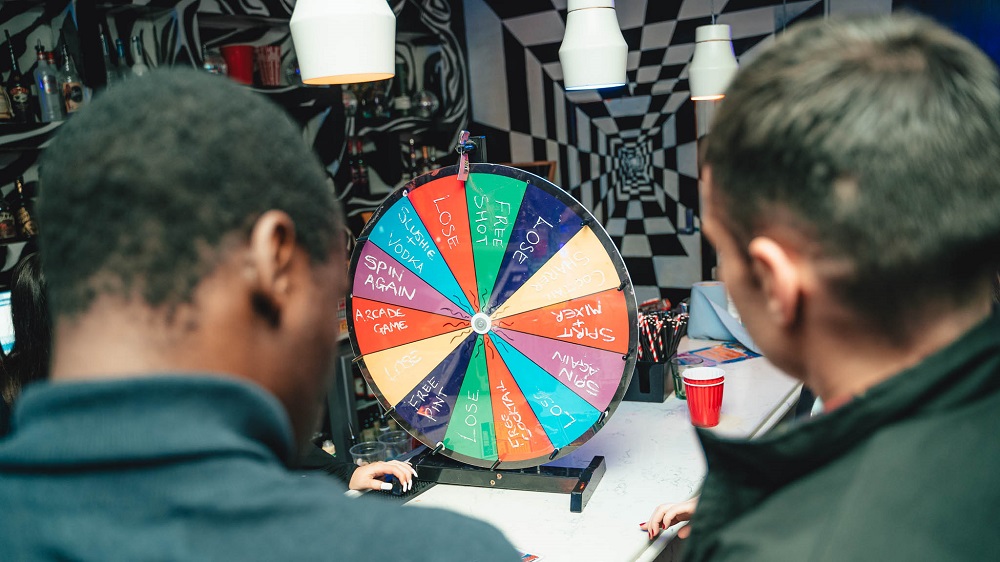 All that playing and dancing is thirsty work so FunHouse have an array of drinks to keep you hydrated (although, not sure how hydrating cocktails are). If you're embracing the full FunHouse experience then you really should check out their bespoke cocktails: Writers Block (Amaretto & Brandy), End Game (spiced rum, coconut & vanilla), Pop Popcorn (vanilla vodka, Baileys & poppin popcorn) or Ping Candy (bubblegum & Bacardi)!
Food at FunHouse is simple but effective. Pizza, Pot Noodle and Ice Cream. No complicated meals dragging you away from all your gaming fun and frolics. Just nostalgic quick grabs.
Ready for some outrageously childish fun in your life? Grab you mates and get yourselves booked in at FunHouse.
Where: 91-101 High Street, Croydon, CR0 1QF
Cost: Ball pit 2 hours for £4.95 / Ping Pong 30 mins for £5 / Pool £1 per game
Age: 18+ only
Booking: Ball pit via Design My Night / Tables via social media channels / or in the venue whilst you're there.