Ready to feel that adrenaline rush and get your blood pumping? Well, you need to check out list of some of the best Escape Rooms in Manchester – you're spoilt for choice!
Escape Hunt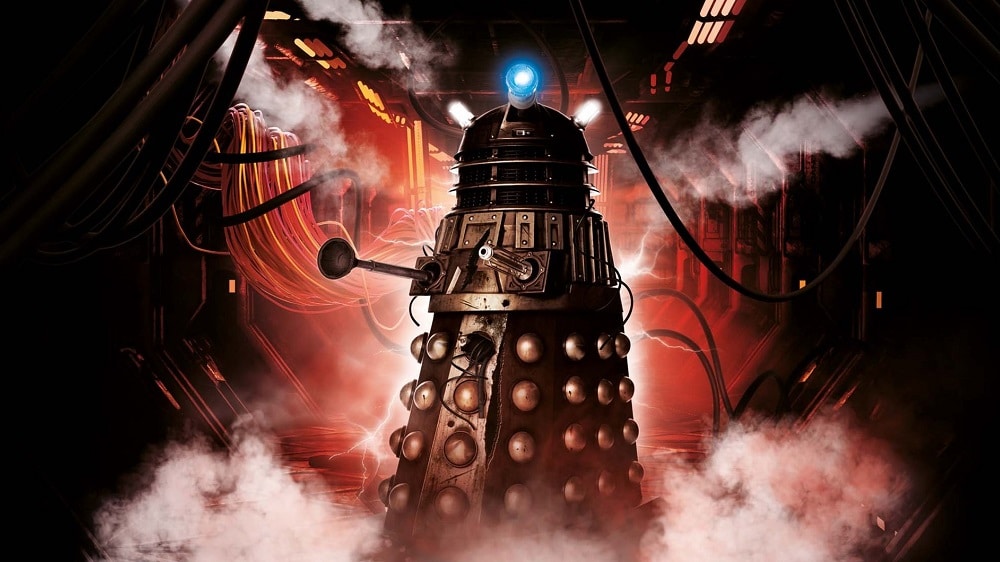 Sci-fi fans? How about wannabe pirates? Perhaps you're fans of cowboys? If so, make sure to get yourselves down to Escape Hunt Manchester this summer! With loads of cool rooms to choose from, you can live vicariously and play out your oldest childhood fantasies as you battle to escape –turn pirate, samurai or Viking warrior! Help save the world in Doctor Who Worlds Collide, or search for Blackbeard's Treasure in the depths of the Caribbean. Escape the Wild West with your hard-stolen loot, or save the Mad Hatter from the wrath of the Queen of Hearts in Alice in Puzzleland. Transport yourselves back to ancient Japan in the Fourth Samurai, or save your village from imminent destruction in the Last Vikings! Whatever room you're feeling, you're guaranteed to have an incredible time, so get yourselves down there today! You can learn more on their website.
Location: Corn Exchange, Exchange Square, Manchester, M4 3TR
Cost: £27 per person for groups of 2-3 players and £22 for groups of 4-6 players.
Age: Players aged 8 +; under 16's must be accompanied by an adult
Breakout Manchester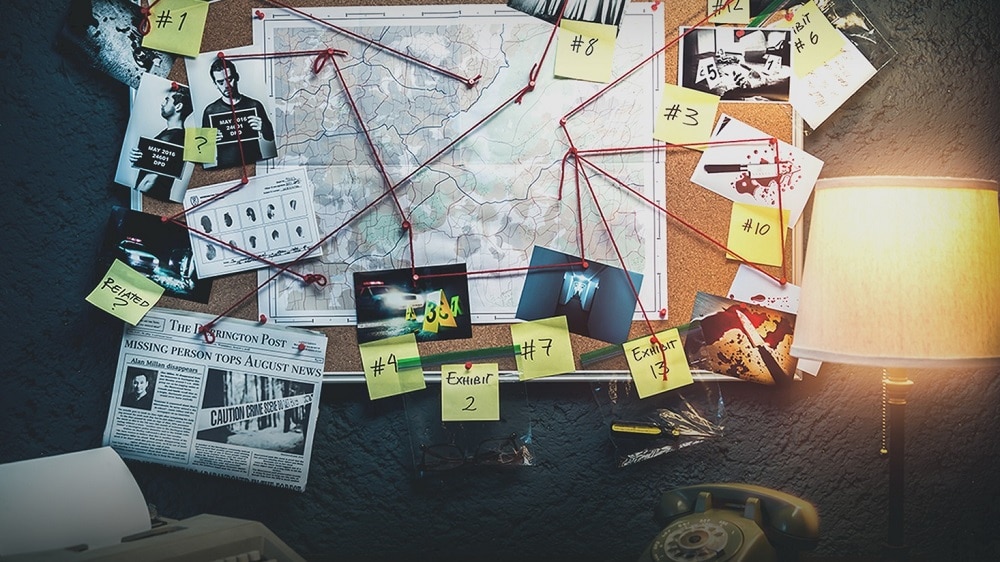 Nestled in the heart of Manchester, you'll find Breakout, a live escape room game offering mind-bending puzzles, devilish riddles and fiendish tasks in order to escape. The clues aren't easy, so you'll need to club together to make it out before time runs out! Each room offers a unique experience, and with only half of all escape room enthusiasts making it out, it's sure to offer a challenge! Perfect for everyone from mates to first dates, it's sure to be a great experience whatever the occasion. Prove your innocence in Monroe's Detective Office, where you're being framed for the mysterious murder of the detective! Or perhaps fight to survive the crazy tricks and games of the mad scientist in Facility X! Feeling brave? Try and escape the hotel room at the creepy Crimson Lake Motel in Vacancy, where you can check in, but never leave… Whatever you're feeling, you're sure to have an experience to remember! So what are you waiting for? Check out their website to find out more.
Location: 36 High Street, Manchester, M4 1QB and 51 Church Street, Manchester, M4 1PD
Cost: £22 per person on weekdays and £25 per person on weekends (prices alternate the more people play)
Age: 10+ under 16 to be accompanied by an adult.
Escape Reality Manchester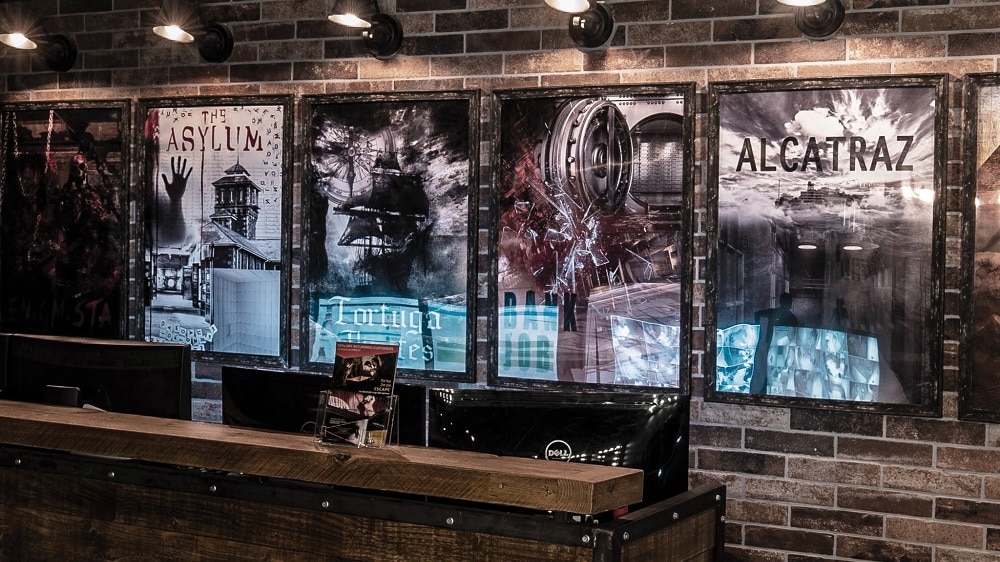 With eight fiendish rooms to choose from, don't miss out on a trip to Escape Reality in Manchester! Reckon you've got what it takes to escape the clutches of a mysterious cult, hell-bent on a satanic sacrifice that takes an hour to complete in the Ritual? There's only one way to find out. Perhaps you'd rather find your way off the red planet in Auron? This room has an identical copy, so you can play directly against friends and family, and see who can escape first. Fan of pirates? Escape the clutches of your mutinous crewmates and find the treasure on Tortuga before the curse reaches full potency, or maybe escape the creepy designs of an evil serial killer determined to put you through your puzzle-solving paces. Try and steal the diamond in the hour before the security cameras turn back on, or escape from Alcatraz before the warden returns and catches you! Escape an eternity trapped in the pyramids as you try to escape with the mummy's treasure, or avoid malevolent spirits as you fight your way out of a mysterious Asylum! With loads of choices on offer, there's plenty of reason to play and play again! Be sure to pay a visit to their website to get the fun / terror started.
Location: The Printworks, Withy Grove, Manchester M4 2BS
Cost: £25.00 per person (prices alternate the more people play)
Age: All ages welcome
Cryptic Escape Rooms
With four amazing games on offer, Cryptic Escape Rooms in Manchester is the place to check out! With everything from horror, terror, adventure, and retro gaming on offer, there's something to capture everyone's imagination. You'll need a wide range of puzzle-solving skills to crack these rooms, and the scare factor in some of the games is sure to test your mettle. And, of course, the live actors popping up is sure to make that a little bit more terrifying. Channel your inner Indiana Jones to tackle the Temple of the Forbidden Eye, or whisk yourselves away to the world of Stranger Things in Secrets of the Upside Down. Feeling brave? Don't miss Hillhouse Haunting and Horrors of Hillhouse! With all that excitement, you might need to come back more than once! Have a look at their website to get your adventure started.
Location: 3 St Michaels Square, Ashton-under-Lyne OL6 6LE, United Kingdom
Cost: £20.00 per person (prices alternate the more people play)
Age: All ages welcome. Under 15's must be accompanied by an adult
Exit The Room
With three fun rooms, Exit The Room is certainly not one to miss on the Manchester escape room circuit. Escape from inside number 9 as you reveal the mysterious secrets of Spooky Town in Murder, where one too many guests have disappeared at the hotel! Perhaps you'd rather save the world from imminent destruction in Bomb, where a rogue agent has the keys to nuclear weapons hidden deep in his bunker. Stop the agent and neutralize the bomb before it's too late! Or maybe you'd like to try your hand at Madness? A world-famous professor has started to show signs of insanity, and with the months passing, none of his test volunteers have returned… infiltrate his creepy laboratory and discover what he's working on, saving mankind in the process! Whatever room you check out, make sure you get out before it's too late! Have a look at their website to get started.
Location: 1 Joiner Street, Manchester M4 1PH
Cost: £19.50 per person (prices alternate the more people play)
Age: 14+, under 18's must be accompanied by an adult
Crystal Maze Live Experience
Transport yourselves straight back to the nineties with The Crystal Maze Live Experience! Fulfil your destinies (or, at least, your childhood fantasies) as you test your skills, solve mysteries and sharpen your wits in the four adventure zones! Navigate through the Medieval, Industrial, Aztec and Futuristic zones to win crystals, and most importantly, more time to tackle the iconic Crystal Dome! You and your mates are in for a treat! After all, it's a brilliant excuse to run around wildly, shout yourselves silly, solve all sorts of challenges, and best, of all, celebrate in some awesome satin bomber jackets! What more could you want? Interested? We thought so. Check out their website to plan your visit to remember.
Location: St Johns, Lower Byrom Street, Manchester M4 4FP
Cost: Prices start from £33 per person for online bookings 
Age: 9+, under 18's are required to have two adults accompany them
Lucardo Escape Room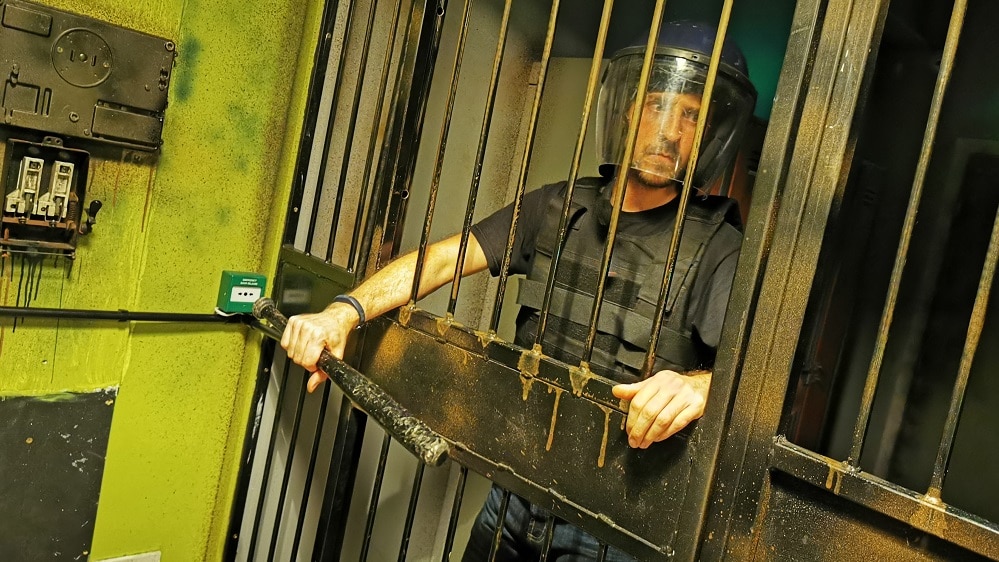 Fancy yourselves master code-crackers? Reckon you know your way around a puzzle or two? If so, be sure to test your skills out at Lucardo Escape Room, where their rooms require strategic thinking (and a little common sense) in order to be able to beat the clock! Try and pass the entrance exam to become the next witch or wizard admitted into the hallowed University of Magic! Solve the mysterious murders at Virginia House and help Scotland Yard save the day (and another innocent victim!) Steal the awe-inspiring 190 carat Saratov diamond from the deepest vaults of the bank before time runs out in Gem Runner, or perhaps escape from The Prison before you never see the outside again! Feeling brave? Be sure to check out the Orphanage, where you'll decide for yourselves that some doors are better left closed. So be sure to visit website to learn how to plan your visit.
Location: Virginia House, 5-7 Great Ancoats Street, Greater Manchester, M4 5AD
Cost: Prices start from £25 per person (prices alternate the more people play)
Age: 10 +, under 18's must be accompanied by an adult
Once you've finished trying out these great escape rooms in Manchester, how about having a go at some other activities?