If you're in need of some exhilaration in your life and you fancy yourself as a bit of a sleuth, then you're going to love our Escape Room play list. This week we are showcasing some of the fabulous escape room venues in Liverpool to bring some adventure to your Christmas festivities.
Escape Hunt Liverpool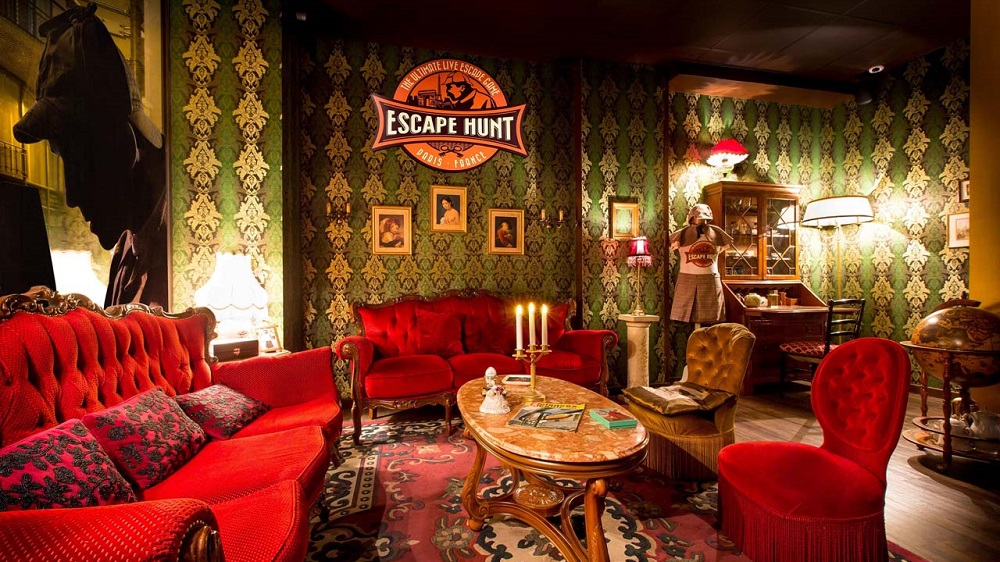 Looking for a fantastic day out? Well then, you'll be wanting to play a visit to the amazing Escape Hunt, one of Liverpool's fantastic escape room venues. Can you and your Viking clan survive against the ancient powers of the frost giants, or perhaps you'd like to go back to ancient Japan as you try to uncover the secrets of the samurai? If a pirate's life is for you, you can even take to the high seas as you try to uncover Blackbeard's sunken treasure. Safe to say you'll have more than enough fun on your hands as you and your group get those creative juices flowing. If you're looking for something new, you can also take the escape room city wide, as they have the option of their outside escape room that combines the thrill of the escape room with awesome exploration of Merseyside. If you're looking to stay indoors, Escape Hunt provides stay-at-home packages which will bring a fantastical twist to your next night in with friends. To get started, be sure to visit their website.
Where: Atlantic Pavilion Albert Dock, Liverpool L3 4AE
Cost: £25 per person for groups of 2-3 or £20 per person for groups of 4-6
Age: 16+
Breakout Liverpool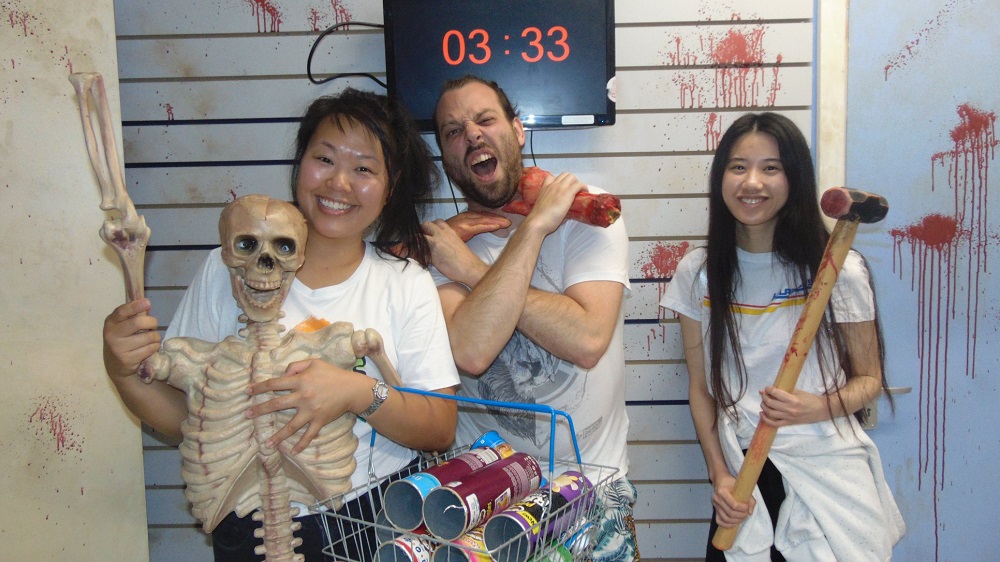 Ready to break out of the typical day trip and experience some mind-boggling social adventure? Well then, you'll be wanting to check out Breakout Liverpool, a fantastic escape room venue that will bring an amazing splash of fun to your get together! With over thirteen different rooms, the only hard decision will be how you'll do them all. Will you hunt for magical artifacts with a crack team of witches and wizards? Perhaps you'll want to get the heart racing with a high stakes bank heist? With an hour to complete each room, they boast plenty of fun, puzzle solving and adventure to be had, with groups of up to five people for each session. So, what are you waiting for? Discover more on their website today.
Where: 7-11 Sir Thomas Street, Liverpool L1 6BW
Cost: £20 per person
Age: 16+
Game Over Liverpool
Do you love hidden plot twists at the end of your favourite thriller movies? Ever wished you could have a go at them yourself? Well you'll be wanting to get your game on at Game Over Liverpool, with each of their escape rooms transporting you to some of your favourite cinematic universes! Crack the high stakes code and secure your fortune in Money Heist, take to the high seas with the Pirates of the Caribbean or spy for Queen and country with their espionage themed escape room. Perhaps you'd rather up the ante and escape the high stakes games of Jigsaw in their Maniac themed room? With so much to choose from, it'll require more than one visit to fully experience them all. Whether you're looking for a day out with friends, a birthday to remember or a team-building day out with a difference, Game Over Liverpool is definitely a venue you'll be wanting to return to time and time again. Be sure to visit their website to get started.
Where: 68-76 Kempston Street, Liverpool L3 8HL
Cost: £20 per person
Age: 16+
Clue Finders
Ever think you could give Sherlock and Watson a run for their money? If you reckon your detective skills are up to scratch, you've got to get yourselves down to Clue Finders. With three fantastic live action puzzle games which are fun for all, jam packed with sixty minutes worth of puzzles, clues and mysteries, you'll be totally immersed in their escape room experience. If you're looking for a festive experience with a puzzling twist, then you have to check them out over the next month as they have a brand new, limited time Remy's Festive Fiasco: The Missing Gift. This festive forties spy themed adventure is set at the home of esteemed sleuth Remy Blumenfeld. So why not get the festivities going in a fantastically unique way? Get the party stared on their website to get cracking.
Where: 12 Gibraltar Row, Liverpool L3 7HJ
Cost: £22 per person
Age: 16+
Contained Liverpool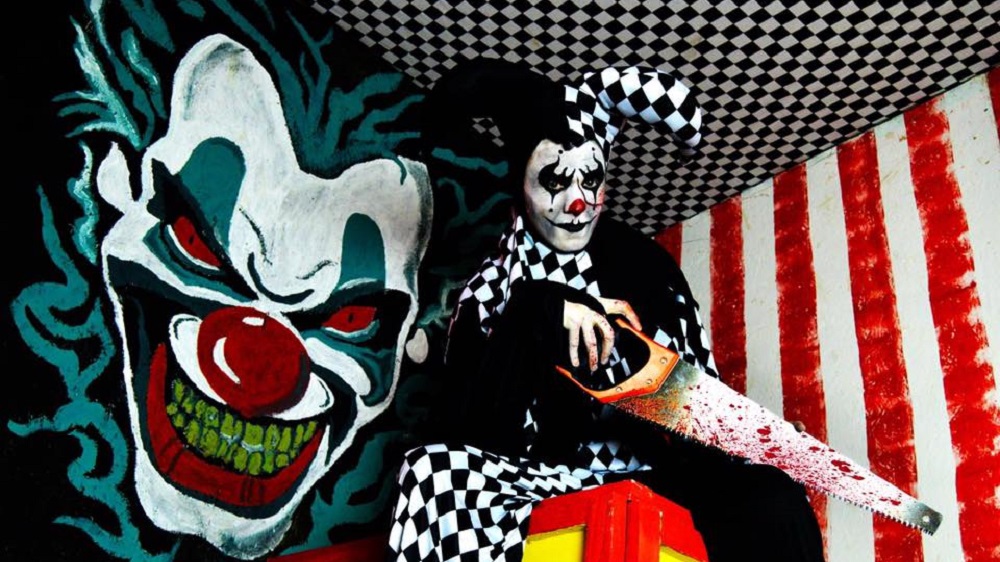 Contained Liverpool is the most terrifying escape room in the city! If you're after a spooky twist, drag your friends down and let yourselves in for a fright – complete with puzzles, games and jump scares! Check out their 'Exorcist' horror escape room game, but watch out! Get trapped in there too long and you might just meet the same fate as Regan! If something a little less terrifying is more your style, you can always check out their Addams Family themed escape room, where you'll be 'Dead by Wednesday'! Add a touch of terror to your New Year by visiting their website to discover more.
Where: Contained Liverpool, Derby Road, Bootle L20 8EG
Cost: £25 per person for groups of 2-3 or £20 per person for groups of 4-6
Age: 15+ (must be accompanied by an adult)
OTHER GREAT ACTIVITY VENUES IN LIVERPOOL
Pins Social Club
It's not just problem solving that Liverpool specialises in, but also great festive fun for those who like more straight forward games! Pins Social has bowling, shuffleboard, live performance and a whole heap of festive fun with their Alpine Lodge, an experience that will transport you to the snowy slopes in the heart of Liverpool. So why not enjoy the magic of Christmas as you bowl the night away on their gorgeous bowling lanes or maybe grab a game or three of shuffleboard or pool? Why not celebrate with a night of live music and dancing with your mates? Regardless of what you choose, the Pins bar comes fully stocked with sensational cocktails, draft beers and classic spirits and wines – the perfect recipe for a night of potentially hazy fun in this amazing venue! If you're feeling hungry, you can always tuck into their epic menu including home-baked pizzas, gourmet burgers and their festive feasts menus (complete with wonders such as their Chicken Pot Pie)! Well then, what are you waiting for? Get the magic started by visiting their website.
Where: 45-61 Duke Street, Liverpool, L1 5AP
Cost: £12 per hour for bowling
Age: 18+ after 5pm
NQ64 Liverpool
Dark nights make those pixelated screens all the brighter! If you're looking to discover a more social (and arguably) swankier way to consume your video game fix, check out NQ64 Liverpool. With authentic arcade games galore, you can game your way through your childhood favourites as you level up through classics such as Pac Man, Donkey Kong, Street Fighter and so much more. We also have to mention their gorgeously coloured video game inspired cocktails that are as delicious as they are beautiful! So if you're looking to enjoy a marathon gaming night on the classic eighties arcade machines, be sure to visit their website for more info.
Where: 22 Colquitt Street, Liverpool, L1 4DE
Cost: No entry fee. Buy tokens for the games @ £7 for 15 tokens
Age: 18+
Junkyard Golf Liverpool
The typical junkyard might not sound like the ideal venue for a great day out. But at Junkyard Golf Liverpool, this is completely flipped on its head! With loads of awesome venues all across the country, you know that you'll be wanting to grab your besties and get down to this venue stat. So why not enjoy a round of crazy golf with extra helpings of crazy? Putt through three insanely marvellous course, in their Liverpool venue. Discover twisted clowns and circus freaks with Bozo, perhaps putt through written off cars and junkyard mayhem in Gary, or maybe you'll be wanting to explore the dark jungle and hidden artefacts of lost civilisations on their Pablo course? In addition to loads of awesome crazy golf fun, you have to check out their cocktail list that will get you dancing and putting with your besties all the night long. So why not check out their website to get your ultimate play session started?
Where: Liverpool One, 1 Paradise Street, Liverpool, L1 8JF
Cost: £10 per game peak and £8.50 per game off-peak
Age: 18 + after 6pm
Prices were correct at time of publishing. Best to check with the venue website for up to date information and offers.
Header image: Game Over Liverpool