Whether you're looking for a game of traditional darts or want to try out the latest interactive or augmented reality darts then Nottingham has a venue for you. Most sites offer a range of other games too, so there's plenty to keep you and your mates out of mischief this weekend.
Check out our Play List of places to play darts in Nottingham …
Huddl
This is darts like you've not seen in Nottingham before. Immersive, augmented reality darts! Fast-paced group games where the incredible tech does all the scoring by tracking your darts. Huddl oozes energy and is the perfect buzz for a night out. Their fancy Xbox gaming booths mean you can battle your mates whilst enjoying live sport on the big screens. The friendly folk at Huddl aren't going to leave you high and dry; they've got an epic drinks menu featuring a huge list of cocktails and gins. When you need an energy boost they have an awesome food menu. From Tacos, pizzas and burgers to sharing platters and a great range of mains (Double Beef Philly Pie … that's all I'm gonna say!). Huddl is a winning combination, so get the party started and get booked in.
Where: 6 The Poultry, Nottingham, NG1 2HW
Cost: Darts £4 per person per hour
Age: 18+ after 7pm
Nottingham Bowl
Nottingham Bowl – don't be fooled by the name. Yes, indeed this is a fab bowling alley but you can also get your game on playing Disco Darts – interactive darts with a Killer line up of games. Fancy yourselves kings of the bowling alley? Show off your strikes on the lanes, the home of live DJs, NAMCO arcades, pool, darts and bowling fun! If the thought of all that action makes you feel a little hungry, they've also got a mouth-watering selection of food available, with everything from pizza to hotdogs on offer, alongside some delicious drinks guaranteed to spice up your bowling streak! So what are you waiting for? Get yourselves down there today! Have a look at their website to get the ball rolling.
Where: Belward Street, Nottingham NG1 1JZ
Cost: £8 for 1 game
Age: All ages welcome
Rileys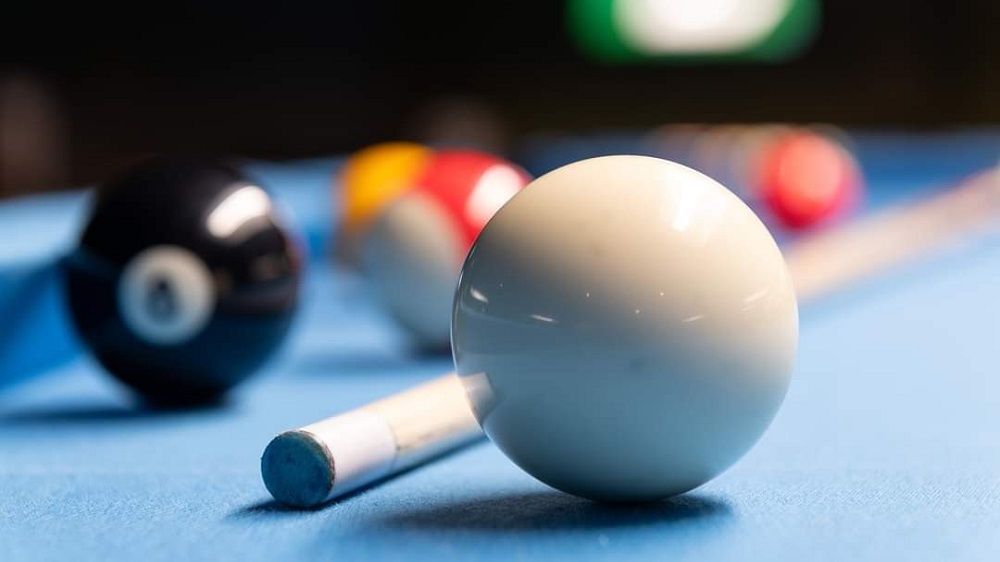 Riley's is the UK's home of cue sports but at Riley's Nottingham you're spoilt for choice. With eight darts lanes you can channel your inner Phil Taylor and take aim for that illusive 180! For sporting fans Rileys is the perfect destination with all the action showing on their 3m HD screens, every day of the week. For some good old cue-action book onto one of their five snooker tables, 11 English pool tables or 13 American pool tables! Refuelling is close at hand with house baked pizzas, Finger-Lickin' Chicken, Burgers and Nachos and a bar stacked with your favourite tipples. Got the balls to play at Riley's? Course you have. Book your table via their website.
Where: 17a St James Street, Nottingham, NG1 6FH
Cost: Darts starts from £1.45 for 30 minutes
The Bierkeller & Shooters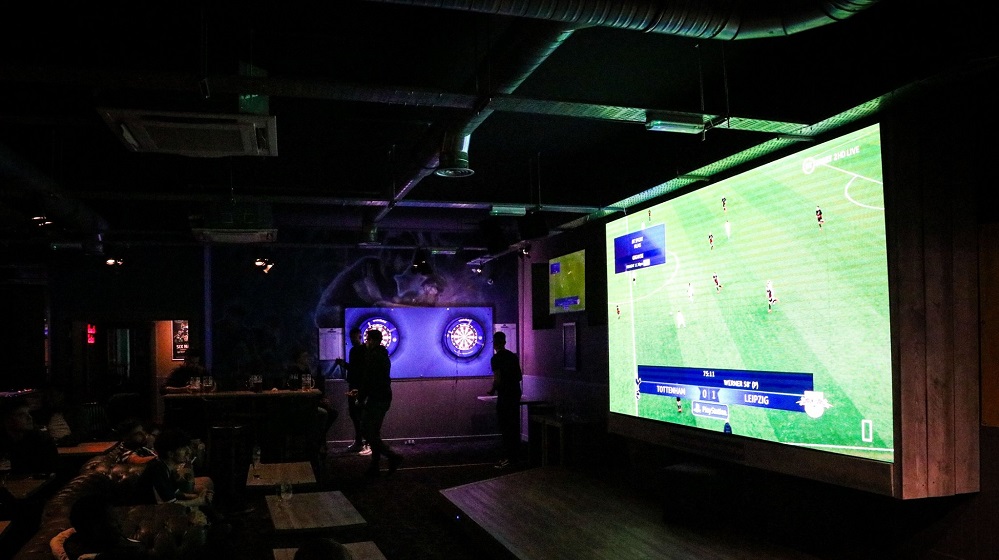 Want to take the party up a notch on your next night out? Check out Bierkeller Nottingham, the home to glorious German celebrations, Shooters Sports Bar and Rack and Roll set over three floors. Complete with a large bier garden perfect for catching the match, they've also got English pool tables, darts lanes (and some practice ones if your game isn't quite up to scratch), as well as some bier-based fun all year round! They've got an impressive array of drinks on offer, perfect for celebrating any occasion, as well as Bavarian-style food with everything from bratwursts, schnitzels and hog roast sliders ready to make your mouth water. Don't miss their famous Oompah Show on every weekend, with blaring music and non-stop drinks instantly transporting you straight to Bavaria. To discover more about this epic venue be sure to visit their website.
Where: 15-17 Friar Lane, Nottingham NG1 6DA
Cost: £6 for darts
Age: 18+
The Beechdale
Beer gardens! Pool tables! Sky Sports! Dog friendly! What more could you want from your Sunday local? The Beechdale in Nottingham is the ideal spot to catch up with your mates over a pint or two, and the perfect place to check out the next Forest game! They've also got a bunch of traditional pub games on offer, including darts and dominoes, so a perfect place to play out some friendly rivalries over a bit of pub lunch. They've also got live music weekly, and delicious food on offer, so a great pub to spend those lazy Sundays! If you're interested (of course you are!), check out their website to find out more.
Where: Beechdale Road, Nottingham NG8 3FE
Cost: £5 refundable deposit to play a round of darts
Age: 18+ after 9pm
The King Billy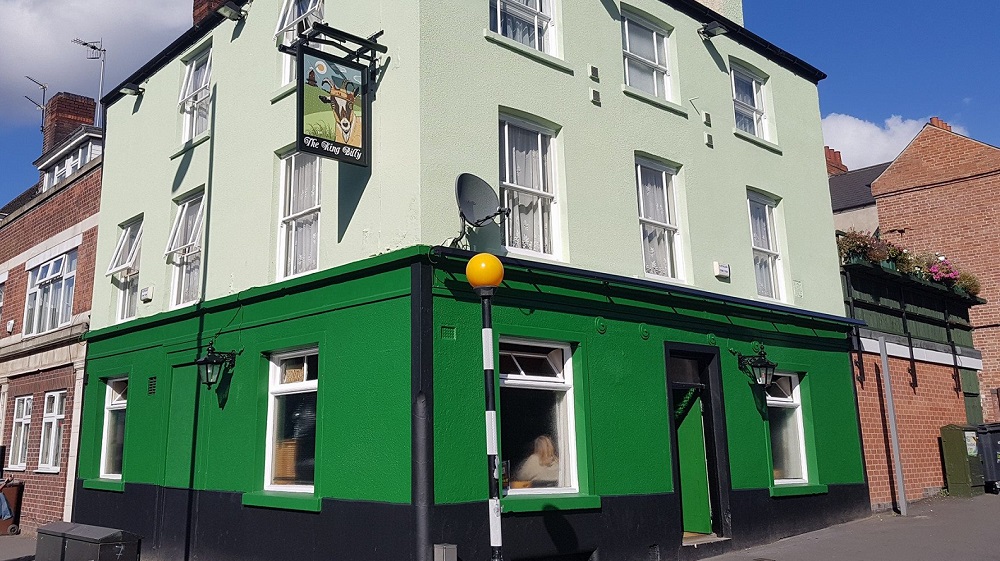 A cosy Victorian gem nestled on the edge of town, the King Billy is home to Secret Pizza, the best worst kept secret around Notts! With local delicacies on offer, and need we mention, delicious pizza, there's loads of fab food available if you fancy a quick bite. Itching to practice your pub darts skills? Get yourselves up to their traditional game room upstairs, where you can fling darts to your heart's content and try and get 180. Or maybe you'd rather take a turn on the pool table? Whatever you fancy, play a round or two over a refreshing pint of real ale, available from the bar downstairs. Have a look on their website to get your visit planned.
Where: King William IV, 6 Eyre Street, Nottingham NG2 4RG
Cost: £5 refundable deposit to play a round of darts
Age: 18+ after 5pm
OTHER GREAT ACTIVITY VENUES IN NOTTINGHAM
Roxy Ball Room – Thurland Street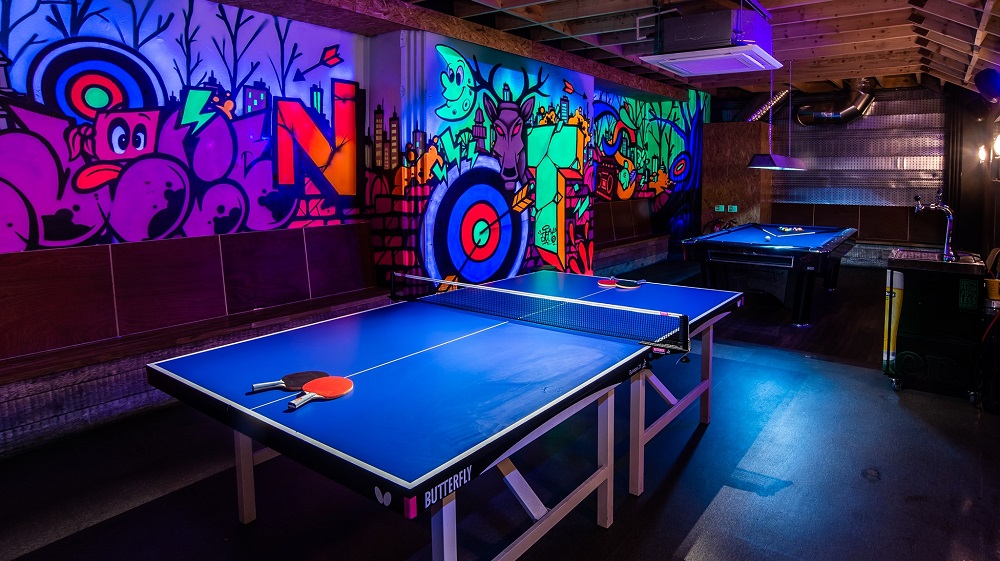 Ever experienced the amazingness that is Roxy Ball Room? If so, you know what we're talking about, but if not, it's not one to skip on the nights out circuit! With tons of cool games to challenge your mates to (winner gets all the glory, right?), you can practice your pool game, flex your coordination on the ping pong table or show off your shuffleboard skills while all your friends watch in amazement. And of course, you'll definitely want to check out their beer pong set-up (we all know you guys have been practicing!) Interested? Why not visit website to discover the latest they have to offer.
Where: 1st Floor, 10 Thurland Street, Nottingham NG1 3DR
Cost: £15 peak and £12 off peak for pool, ping pong and shuffleboard. £18 for beer pong
Age: 18+
Roxy Ball Room – The Cornerhouse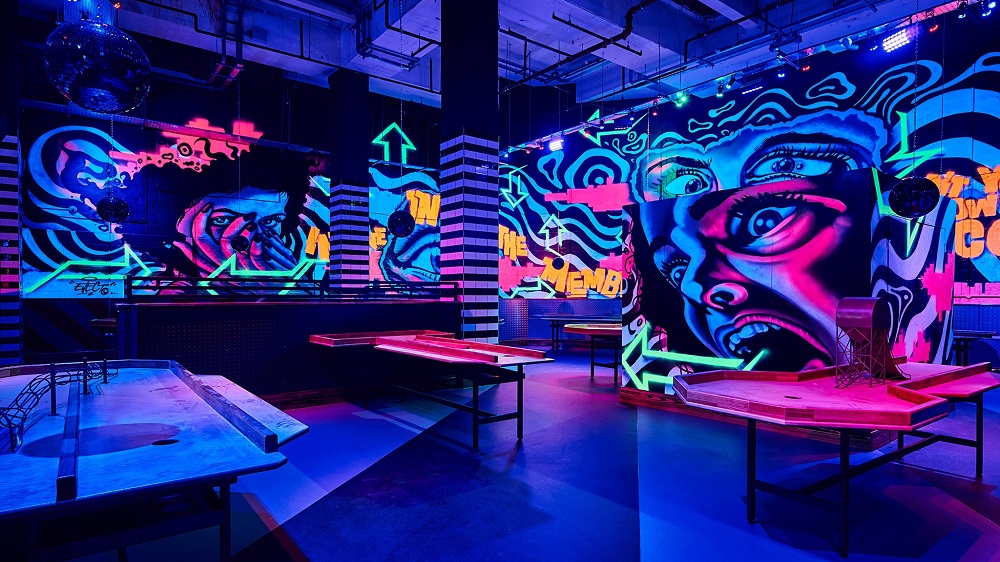 With not one but two awesome venues in Nottingham alone, you don't want to miss out on a night out at Roxy Ball Room. Their Cornerhouse venue is jam packed with fun-filled activities like pool tables, ping pong and lawn games (you can play come rain or shine!) And if you fancy unleashing your inner superstar, get yourselves into their karaoke room for some guaranteed laughs and singing solos! Fancy a spot of ice curling? You can try your hand at that too! Maybe you're interested in crazy pool, or duck pin bowling? Whatever's your style, there's loads of fun to be had at Roxy this spring. Be sure to play a visit their website to find out more.
Where: The Cornerhouse, Burton Street, Nottingham NG1 4DB
Cost: £15 for shuffleboard, American pool, ping pong, ice-curling and shuffleboard. £10 peak for crazy pool and bowling. £7.50 for lawn games. £18 for beer pong and £30 for karaoke.
Age: 18+ venue
Penny Lane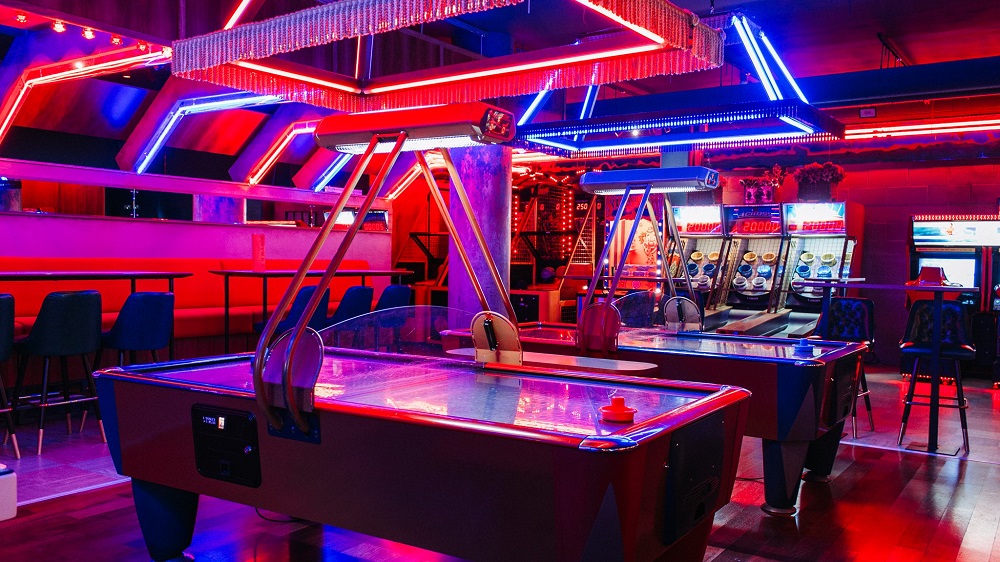 Explore Nottingham's beautiful Lace Market and get yourselves down to Penny Lane – the best night out you don't know you're missing out on! With a fabulous selection of food, drink and good times for every occasion, it's ideal for everything from first date fever to a classic night out with your mates. They've also got an awesome amusement arcade if you fancy trying your hand at some retro classics, including everything from air hockey, table football and grabber machines! With chilled vibes and memories to be made, make sure to get yourselves down there this March. Check out their website to find out more.
Where: 9 Fletcher Gate, Nottingham NG1 1QQ
Cost: The games run on tokens. 1 token costs £1. On Sundays you can get double tokens (so £1 for 2 tokens)
Age: 18+ after 6pm
Prices etc were correct at time of publishing. Best to check with the venue website for up-to-date information and offers.