If summer isn't the time for a putt of mini golf then I don't know when is. Leicester have some great places offering mini golf, but in case that's not your thing, we've also listed a whole load of other great activity venues across the city, enjoy …
Caddyshackers
Love mini golf? Well we have the place for you. Nestled in the centre of Leicester and just a stone's throw away from the main train station (so no need to even drive), is the amazing Caddyshackers. If you love crazy golf and crazier cocktails then you have to pay them a visit. We're talking about an 18 hole course you'll never forget. Play through tyres, abandoned bathrooms, even cars and motorbikes (they're part of the course not just some really eager customers looking for good parking). We can't mention Caddyshackers without talking about their game changing drinks menu. From Long Island Iced Tee-Off, to Happy Gilmores and the infamous Who's Your Caddy (Stoli vanilla vodka, Passoa & passion fruit syrup topped with lemonade). So what are you waiting for? You can discover how to book your spot via their website.
Where: 40 Calais Hill, Leicester LE1 6AR
Cost: £12 per person for a round
Age: 18+ after 7pm
Lane7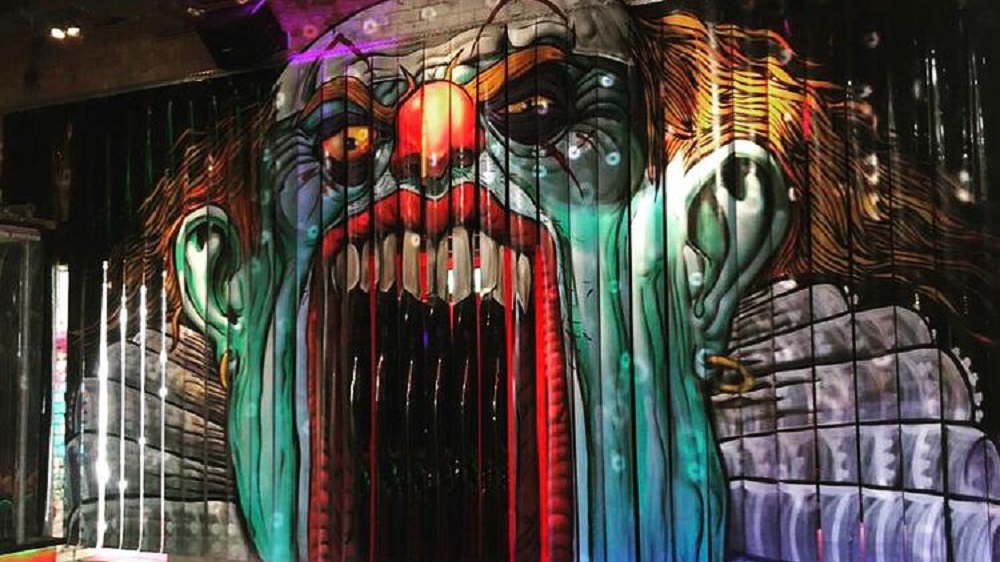 Love bowling and crazy golf? Well then why settle for one when you can enjoy the stunning combination of both. At Lane7 you can meet up with your mates in true Leicester style. We're talking a plethora of games and a bounty of great food and drink. They have a full crazy golf course nestled next to authentic pool tables, stunning shuffleboard tables and even table tennis. We'd also be remiss if we didn't give a nod to their spectacular state-of-the-art bowling lanes to put the cherry on your next night out. Food is also something that comes naturally to Lane7 with some of the best street food you can find. Our personal favourite? Well you can never go wrong with a golden fried chicken burger, while knocking back one of their refreshing on tap beers. So if you want a good time be sure to pay them a visit.
Where: Grand Central Station, Great Central Street, Leicester LE1 4JT
Cost: £9.95 peak and £8.00 off peak for crazy golf, £9.95 peak and £8.00 off peak for bowling, £12 for pool, £12 for table tennis, £15 for electric shuffleboard, £2.50 for a beer pong table (ask about packages in the venue).
Age: 18+ after 7pm
OTHER GREAT THINGS TO DO IN LEICESTER
East Street Lanes
East Street Lanes is another exceptional venue for lovers of bowling. Once you've entered into this magnificent setting, you'll immediately be drawn to their 8 Brunswick lanes that take pride of place in the venue. Yet the games don't end here, they're also fully decked out with pool, air hockey and a full scale arcade (you just have to try their giant screen Space Invaders for that ultimate bit of nostalgia). Yet when your inevitable winning streak starts making your stomach rumble it's their food and drinks menu you'll want to pay attention to. Refuel with burgers, pizzas and mega sharing platter, to satisfy even you hungriest mates. Or start the night right with a cocktail or three, as well as milkshakes and mocktails for the designated driver (who said responsibility couldn't taste good?) Visit their website to book your spot.
Where: East Street, Leicester LE1 6NB
Cost: £8.95 off peak and £9.95 peak for 1 game of bowling
Age: 18+ after 7pm
The Locker Room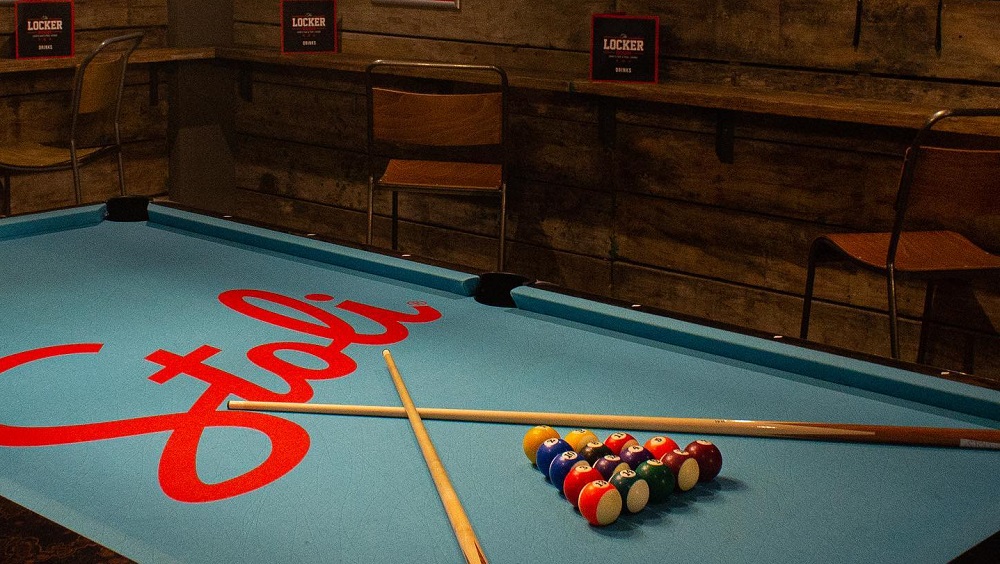 Sports fan rejoice, with a venue to end all venues. The Locker Room is a classic sports bar, located on Belvoir Street, and is the perfect spot for that next big sports fixture. The venue boasts 25 screens as well as one of the biggest projectors in the city. If you're looking to get more into the action than just watching then why not check out their American and English pool tables, darts, Olympic size table tennis tables and a fantastic foosball table. To get you through your epic game session remember to frequent their full bar for a refreshing beer or classic spirits and cocktails. So, if you're looking to book your spot for the next big sports match be sure to book via their website.
Where: 5 Belvoir St, Leicester LE1 6SL
Cost: £9.99 for an hour of American pool, £9.99 for an hour of ping pong
Age: 18+ venue
Riley's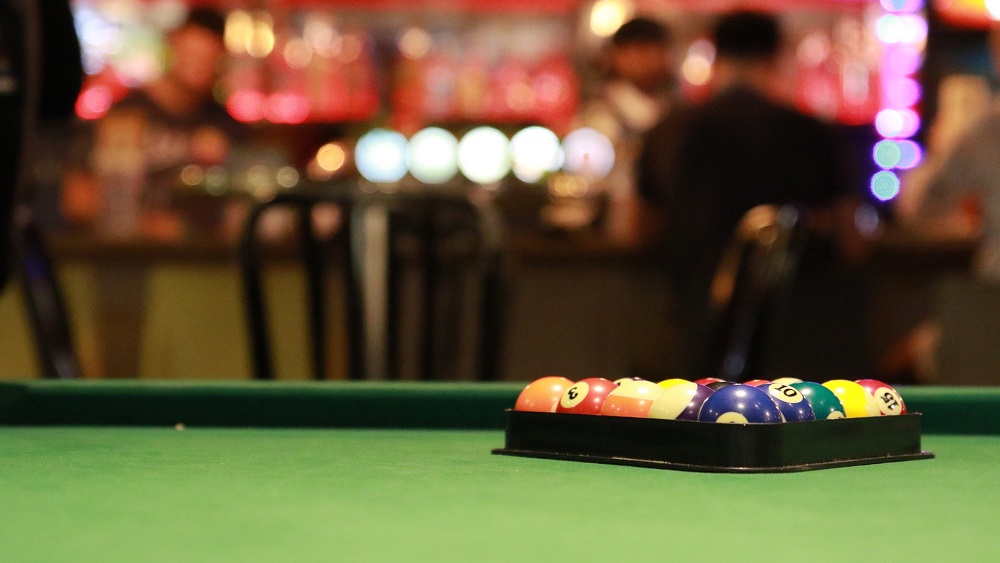 The next great sports bar on our list, Riley's, is the perfect place to both watch and play a ton of amazing games. With a multitude of full HD screens you won't miss a moment of the action. Or if you're looking to create your own contest of champions, Riley's has the facilities you need. We're talking 3 snookers tables, 6 English pool tables and 11 American pool tables (that's enough for even the biggest of friendship groups). Or if you're still looking for more why not have a go at darts, table football or table tennis? Of course beating your friends is thirsty work. So, after your effortless victory you need to celebrate with an ice cold pint from their extensive selection. Or, if you're looking for a meal perhaps something from their build your own burger menu. To book your next catch up you'll want to visit their website.
Where: Deacon Street, Grange Lane, Leicester LE2 7EE
Cost: £4.95 on weekends or £3.75 on week days for 30 minutes of pool and snooker, £2.95 on weekends or £1.45 on week days for 30 minutes of darts and table tennis
Age: Junior members under the age of 14 must be accompanied by an adult at all times
Hollywood Bowl
It's not all just about the city centre if you're looking for a great day out. Located in the amazing Meridian Park, is the stunning Hollywood Bowl. With over 61 fantastic centres across the country you know their doing something right. Enjoy one of the 26 lanes in a venue that has everything you need for an amazing time. Along with their state of the art bowling lanes, they also boast a VIP area, a full service American themed dinner, a full bar that is stacked with an addictive drinks menu, and dozens of activities to bring the fun to your next outing. From a comprehensive arcade with all kinds of games, to authentic pool tables where you can get that winning shot in if you've been practicing during lockdown. For food we have to give a special mention to their classic beef burger and fries (we highly recommend you add bacon), as well as loads of amazing veggie options. For drinks you can enjoy beers on tap or a plethora of wines if you're looking to nail that first date. So get ahead of the game and get booked in via their website.
Where: Meridian Leisure Park, Lubbesthorpe Way, Leicester LE19 1JZ
Cost: £7.50 pp per game
Age: All ages welcome, children must be accompanied by an adult