Strap yourself in; find someone to look after the kids and get booked in, because you're in for the ride of your life at Chaos Karts, opening August 2021.
This completely unique, high adrenalin concept will feel like driving in a Mario Kart video game. The fully immersive experience uses augmented reality technology to project scenery onto the track, and supply you with 'power-ups' and 'weapons' to use against the other competitors. The use of projected designs means that circuits will change regularly so no two visits will be the same.
The state-of-the-art electric go-karts, engineered by The Ents Inc, vibrate over certain projected surfaces, so you'll feel like you're driving a real car. Despite driving up to 30mph, these karts are much safer than traditional go-karts due to their on-board anti-collision technology which cuts the engine before you wipe out. Check out their promo video (although you'll be racing real people, unlike the promo!!).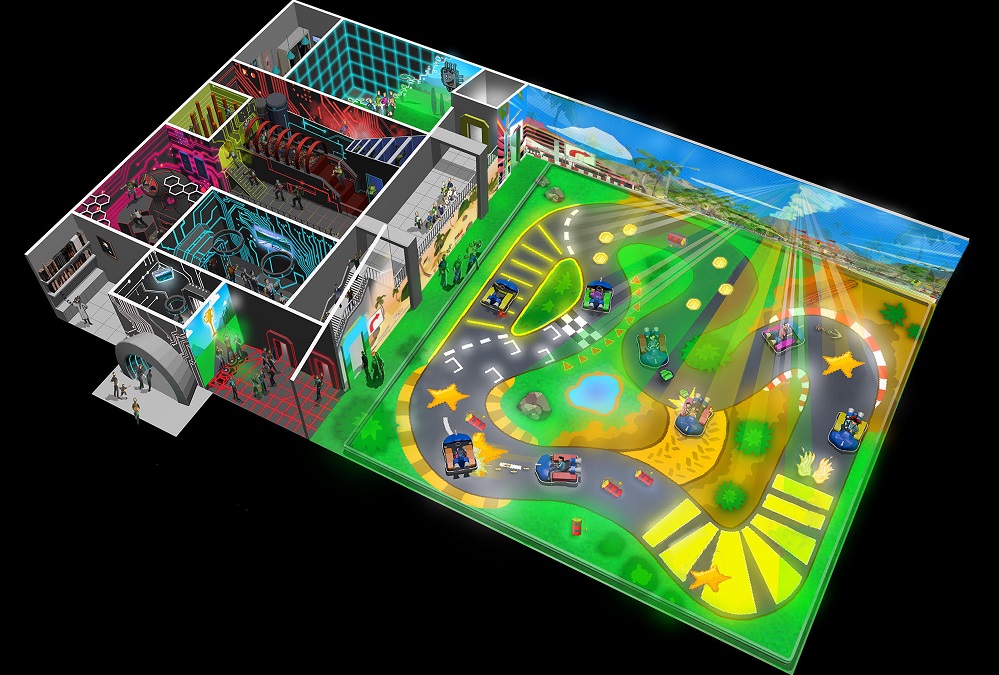 Chaos Karts has been created by the team behind the Crystal Maze experience, which has sites in London and Manchester. This new venture is perfectly placed in Brick Lane, at the heart of Shoreditch, sitting alongside great restaurants, bars, vintage shops and other places to play.
Tom Lionetti-Maguire, the founder of Chaos Karts said: 'Creating a real-life version of a video game has been an obsession for some time and we are delighted to have cracked it.
'We got it to the proof-of-concept stage at the end of last year and we were offered the money straight away. It is a video game turned into real life – there really is nothing else like it.
'This makes normal go karting look like the Flintstones. Every time you play it, the adrenaline, the pure elation of it… it still surprises me every time.'
Open seven days a week until 22:00 Chaos Karts is for anyone 13 years or older. This is also a great venue if you're apprehensive about social distancing as only eight karts can race on the track at once, with two sessions running at a time, so bookings can be made for up to 16 people. Tickets are already on sale so you can get in early and book up your slot. Prices start from £33 per person for your hour and quarter slot (which includes briefings etc).
If you want to find other social play activities in London check out the Play List: London.