Bounce is the ping-pong concept operated by State of Play Hospitality. Bounce specialise in providing a classy and fun night out where ping pong is played whilst cocktails are sipped and pizza is served
Now the Bounce brand has undergone a upgrade, with new logo and website, which better captures the energy and vibrant vibe of their venues.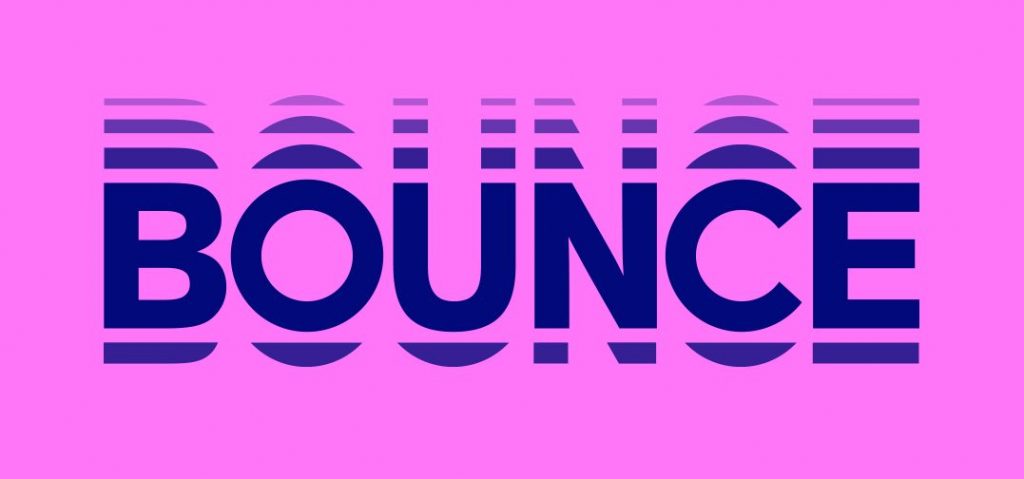 Toby Harris, CEO of State of Play Hospitality, said, "Refreshing and re-energising the Bounce brand has been a long term objective for us and fortunately we were able to make it happen over the winter with fewer operational distractions. The new look and feel – bright, bold and playful – reflects far better who we are and what Bounce is all about and hopefully our guests agree!"
Big Bounce Back Campaign
To coincide with the rebranding Bounce have announced their Big Bounce Back campaign. Once restrictions ease the campaign will start, each month celebrating a different decade. Starting in the 90s, you will be able to enjoy 90s themed music, food, limited-edition cocktails and ping-pong. So, get your Spice Girls dress on and get ready to bop along to the Macarena!
What's it like at Bounce?
Bounce is serious about giving you a brilliant night out. Not only do they have loads of ping pong tables but they also have Beer Pong and Shuffleboards.
If you're having a party then you can even get yourself a Game Guru! These masters of fun get everything organised, keep the games going and most importantly keep you and your guests thoroughly entertained and laughing all night.
Like many traditional games, ping pong has been given a tech-infused transformation – Wonderball. Wonderball is an immersive experience where phenomental game graphics, projected onto the table, works alongside ball-tracking tech to keep score and heighten the fun.
Bounce are even developing Wonderball 2.0 with digitally augmented ping pong, automated scoring and personalisation work together to give you the ultimate ping pong gaming experience. It is hoped that this new tech will be released later this year. 
To keep you going all night Bounce offers a superb food and drinks menu. To accompany your pizza there's a full bar offering beer, cider, sparkles and wine. Of course, and fabulous night out wouldn't be complete without a beautiful cocktail. Bounce have a superb range to choose from, you can even get a Poppin'Old Fashioned (Bulleit Bourbon, popcorn and orange bitters) where 50p from the cocktail is donated to mental health charity, the Charlie Waller Trust.
Where can I play Bounce?
Bounce was first launched in Farringdon, London in 2012. Since then, Old Street, London opened in 2015 and AceBounce launched in Chicago in 2016. Let's hope they paddle into more sites soon!
What is State of Play Hospitality?
State of Play Hospitality are competitive socialising heavy weights. Over the last ten years State of Play have been developing and delivering creative social play concepts, enabled by cutting edge technologies.
Operating in the UK and the US, State of Play are responsible for giving us Flight Club US, Puttshack, Bounce, AceBounce US and very recently Hijingo.
Where: 241 Old Street, London, EC1V 9EY / 121 Farringdon, London, EC1N 2TD
Cost: Ping pong starts from £6 per person for 30 minutes
Age: 18+ after 6pm