Hidden away underneath a housing complex in Wandsworth, a short walk from the train station, is the brilliant new Boom Battle Bar.
This spacious venue is home to a host of great activities, potent cocktails, tasty chicken and some truly delightful staff (I'm a bit obsessive about excellent customer service)!
With the 90s tunes still ringing in my ears I thought I'd share with you what happened when Social Playlist visited Boom Battle Bar, Wandsworth.
Check out our video of the night on our Instagram.
The vibe
BBB has the vibe of a busy club, with its urban, industrial décor and loud music, but without the awkwardness of having to push past sweaty people all night.  Plus, whether you're there with a date or a group of friends the relaxed and friendly ambience is enhanced by their great range of drinks and bolstered by having loads of activities to keep you busy all night.
Activities to do
When it comes to activities you're spoilt for choice. There are seven bookable games as well as a few coin operated machines – including the ever popular basketball throw game.
Augmented Reality Darts is an incredible evolution of the traditional game of darts. With dazzling graphics, competitive game play and you don't even have to do any scoring. There are four boards at BBB Wandsworth, each set up in their own booth, with tables and sofa seating, making a great space for groups to gather for a darts-based battle. We played Killer (I lost) and Disco Wall (I won).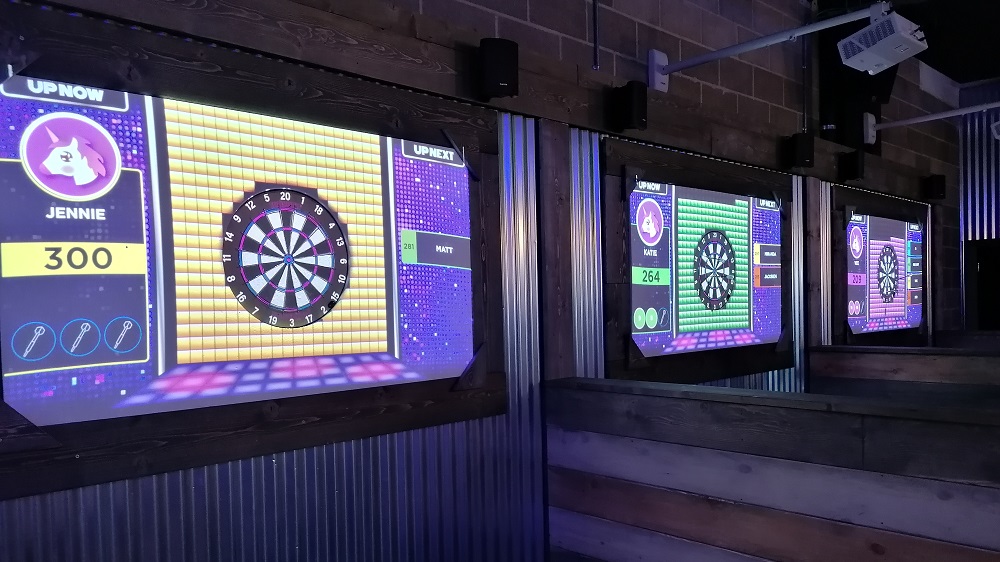 Axe throwing is inevitably one of the most popular activities. I particularly loved the rustic targets. With coaches on hand guest very quickly got the hang of the technique leading to some raucous rivalries.
Crazier Golf offers 9 holes, which are easy enough to master but with a few beastly obstacles designed to separate the heroes from the zeros. I particularly enjoyed the holes where you all play at the same time, adding time pressure to a game where I already have little skill.
Also on offer are shuffleboard, ping pong, American pool and beer pong. Each activity is well spaced around the venue, giving plenty of room to players and spectators.
Food and drink
Now, let's talk drinks. They are potent! Alongside a great range of standard bar beverages is the BBB cocktail menu. A fabulous range of creative and colourful options. My favourite of the night was the Spiced Espresso Martini. But, what made the drinks experience really special was the bar staff / mixologists. They looked like they had fun making the drinks, they took pride in serving you the best made cocktail and delivered them with a smile – shout out to Cindy!
Food at BBB is simple but tasty. Currently the menu is limited to chicken bites, cauliflower wings and chips. Finger licking goodness, which is easily consumed as you play.
Customer experience
For me, any venue rises or falls on the quality of the customer experience and at the heart of that is the staff. And BBB Wandsworth have some gems. Whether staff are serving drinks, assisting with games or clearing tables the engagement and warmth was endearing. Special mention goes to Anika – if she's there when you visit, you'll be made to feel like a rock star.
My feeling is that the overall quality of experience comes down to leadership. BBB Wandsworth has the benefit of two bold and courageous owners, Vishal Patel and Amit Patel. Whilst day to day the site is run by General Manager, Kris, who is warm, energetic and enthusiastic.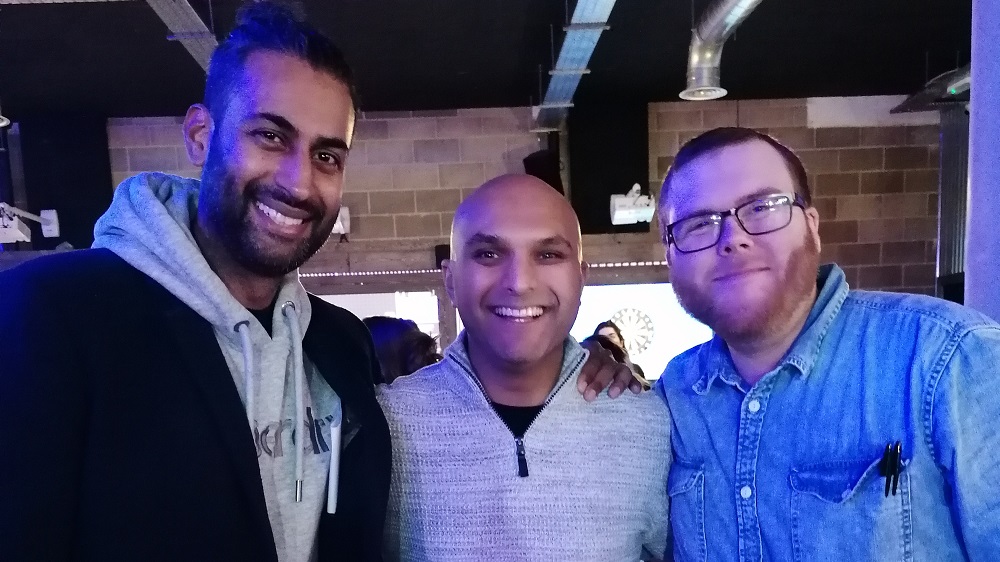 The pricing of the activities means that this venue is probably best enjoyed with a group of friends. However, they often do deals, so worth following their socials.
Great job, Boom Battle Bar Wandsworth. Looking forward to the opening of your next site … Aldgate East, you're in for a treat!
Where: Ram Quarter, 3 Barley Walk, Wandsworth, London, SW18 1UL
Cost: Axe Throwing £120 for up to 10 people for 1 hour / Darts £40 for up to 8 people for 1 hour / Shuffleboard £30 for up to 6 people for 1 hour / Beer Pong for up to 8 people for 1 hour / Pong Pong & American Pool £15 for up to 4 people for 1 hour / Crazier Golf £10 per person for 9 holes
Age: 18+ after 7pm
Bookings: boombattlebar.co.uk/wandsworth