Another month and another Boom Battle Bar – these guys are a phenomenal fun-time freight train!
Opening tomorrow night (16th June 2022) is the brilliant Boom Battle Bar Ealing, just off The Broadway.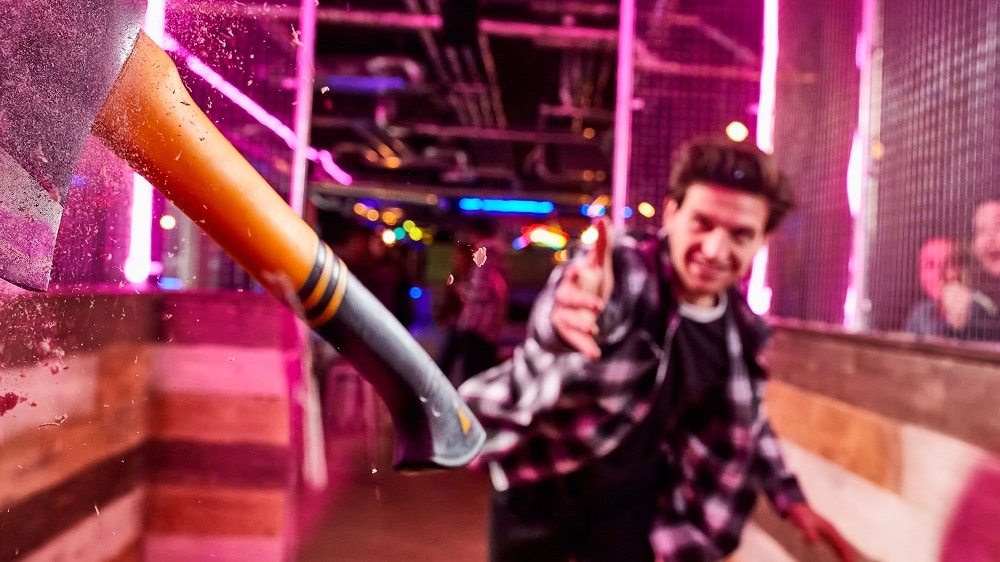 The latest opening for the Boom Battle Bar group brings you an incredible range of activities, so you can get your game on all night. It wouldn't be a Boom Battle Bar without axe throwing lanes. Make sure you book these in at the beginning of the night as you have to be alcohol free to be let loose with the axes. That doesn't make them any less fun – they are the perfect competitive warm up. Don't be fooled into thinking that it's easy though. You'll need to be on top form to get the technique on point and bag that first bullseye.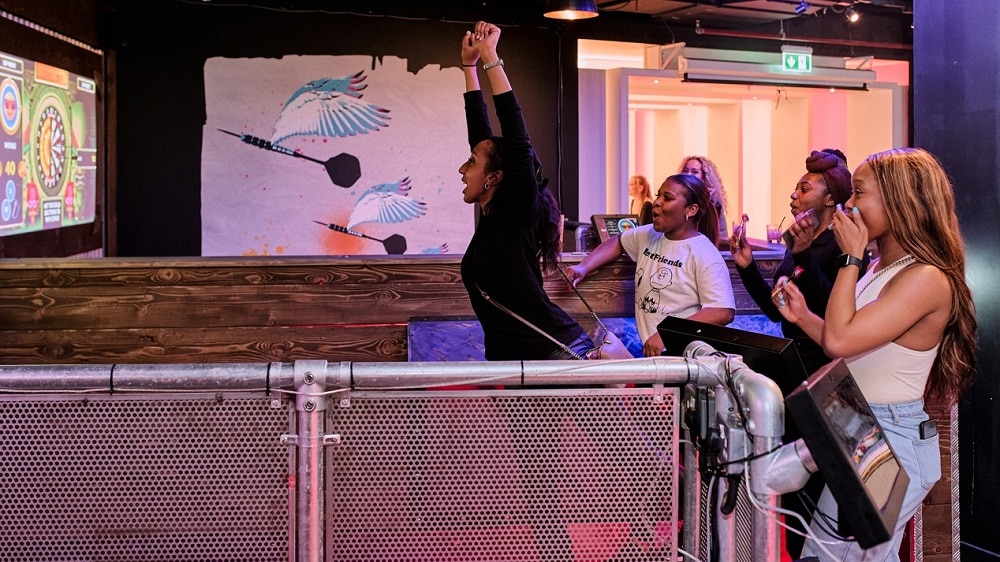 Tried Augmented Reality Darts yet? This is no ordinary game of darts. This is high-tech, fast-paced group darts battles. With a great range of games to choose from you work in teams to take out your opponents. You can go for the fairly simple Disco Wall – where your achieved score reduces the number of bricks in the wall – it's a race to the bottom. Or you can really heat up the competition with a game of Killer – be successful with your own throws to earn the opportunity to take out your rivals – it's fiendish!
Crazier Golf is another Boom classic. Cleverly designed crazy golf which provides just the right amount of challenge for players of all skills. With almost vertical slides, hidden holes, catapult holes and holes your complete at the same time Crazier Golf is a must-try activity. Plus, there are plenty of places for you to perch your cocktail!
You can also get yourself booked in for some classy full length shuffleboard, American pool, ping pong and beer pong – plenty to keep you busy.
Eats and Treats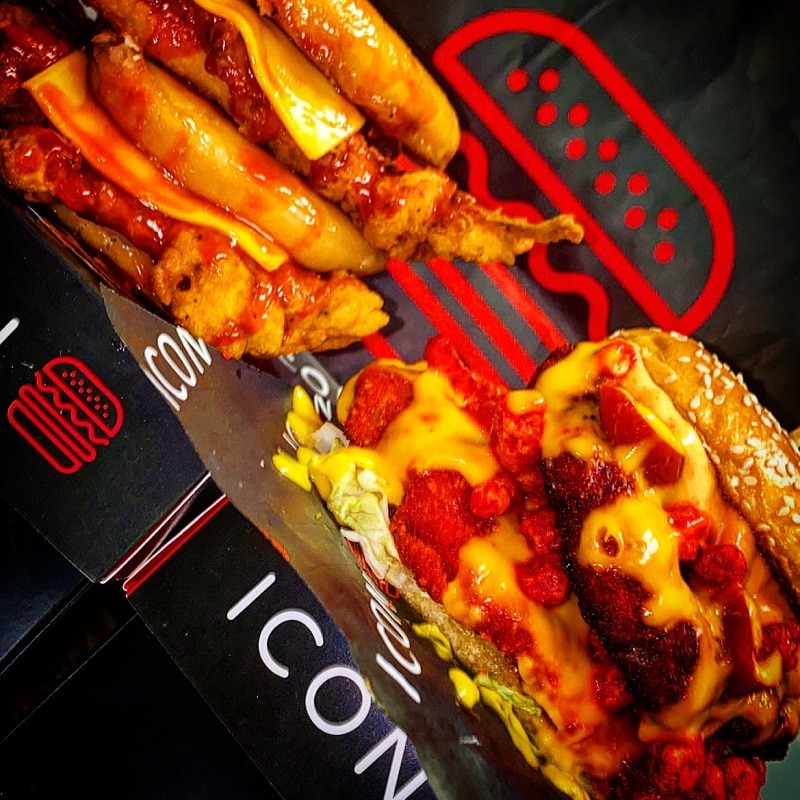 Oh, hello @IconBurgers! Yes, Boom Battle Bar Ealing have teamed up with game changing burger company Icon Burgers. They have got a mouth-watering menu of scrummy burgers, incredible wings and tasty treats ready to keep you fuelled up for you night. Check out their eye-popping Insta.
Delicious Drinks
You'll find a full line up at the bar – a great range of beers, wine, spirits, shots and softs. However, if you're going to go to a Boom Battle Bar then there are two things you need to try … Boom Beer & Boom Cocktails!
When it comes to cocktails the Boom Signature collection has something for everyone. My number one is always the Spiced Espresso Martini – it's simply yum. Hit it hard with Smokin 8 Ball (Bourbon with bitters and sugar) or bring in the summer with a Ping Pong Colada. It's definitely party time.
Ready to play? Get you and your crew booked in for a proper battle – all the info you need is on the Boom Battle Bar Ealing website.
Where: Filmworks Walk, New Broadway, Ealing, W5 5FA
Cost: Axe throwing £80 per lane for 1 hour, up to 8 players; AR Darts £40 per lane for 1 hour, up to 6 players; Crazier Golf £10 per person for 9 holes; Shuffleboard £30 per table for 1 hour for up to 4 people.
Age: 18+ after 7pm
In Other Boom Battle Bar News …