Looking for the best things to do in Scotland? Well look no further. We've got a great list of social play venues which will get you laughing, celebrating and stir up those competitive juices. Some of these venues are already open, but all are due to be unleashed from 7th June – fingers crossed – so make sure you get booked in.
Ghetto Golf Glasgow
Opening very soon, Ghetto Golf Glasgow is the newest venue in the hugely successful Ghetto Golf franchise! Aiming to welcome golfers in spring, the course on Lancefield Street will boast eighteen holes, paired with cocktails, DJs, live music and delicious street food. With rave reviews south of the border, Ghetto Golf aims to celebrate local artists, with an urban venue decorated with graffiti, neon and street art, giving golf a contemporary twist. Other venues in Liverpool and Newcastle have proved hugely popular, so look forward to amazing times ahead where you can challenge your mates to crazy golfing tournaments and loads of fun! Check out their website to learn more.
Fore Play Glasgow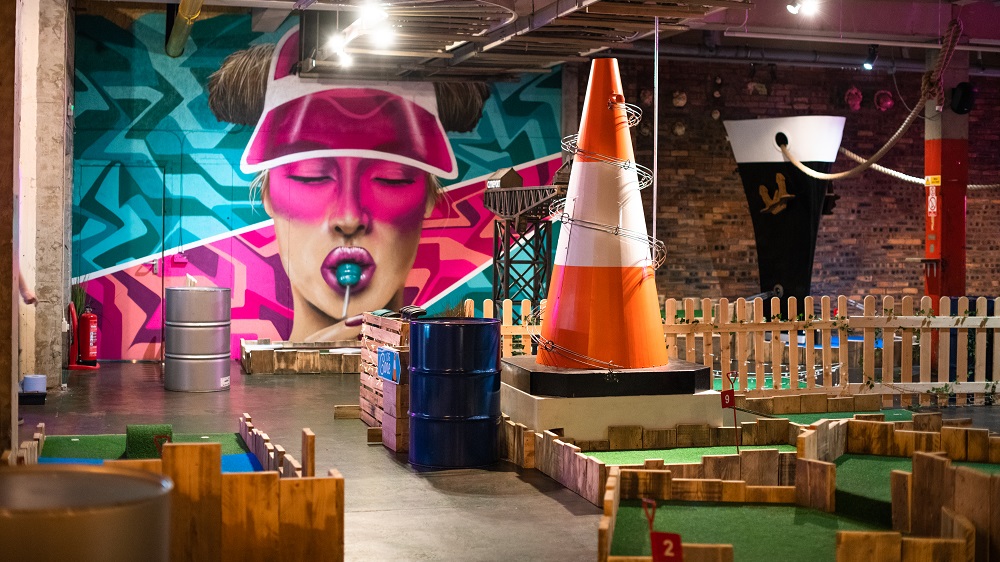 Fore Play Crazy Golf is as crazy as it sounds, with games, golf and good times! With two massive Glasgow themed crazy golf courses, there's lots of fun to be had on both the Cran and the Cone – for both first timers and repeat offenders! The Cran and the Cone both have nine holes, and are distinctly Glaswegian – see if you can spot any staples of Scotland on the courses! If you fancy something to eat, they have an extensive food menu, including loaded fries, cauliflower wings and chicken burgers, so there's plenty to scran. If drinks are more your thing, they have a cocktail garden which is currently open, and an indoor bar that will be serving booze in line with government guidelines. In the meantime, they're serving a range of mocktails, including the Putt 'n Pop and the Designated Driver. If you want to brave the weather, there's a range of cocktails, including White Russians, 10th Hole and Sex in the Bunker, and other beers and spirits. To book visit their website today.
Jungle Rumble Glasgow
The ground is shaking in Glasgow city centre – no, it's not the sound of the pubs reopening, it's Jungle Rumble Glasgow! With two amazing 18-hole adventure golf courses, there's good times ahead this summer. Whether you're looking for a night out with friends or a not-your-average date night, there's something for everyone, especially with their two fully licensed bars complete with cocktails, beers and a selection of spirits. They've also stocked up on juice and slushies, and you can enjoy them in the bars or even out on the course! The Surfers Paradise course will whisk you away from the Scottish weather and transport you to majestic palm trees, tiki huts and sandy shores. The Indian Ocean course, on the other hand, sends you to the depths of the sea and your very own underwater adventure. Which one will be your favourite? Check them both out to see – book here via their website.
Hillhead Bookclub Glasgow
Hillhead Bookclub is the best place in Glasgow for breakfast. And lunch. And every other meal under the sun. With a delicious menu, and a variety of amazing cocktails, it's the best spot to catch up with your mates over the summer. Treat yourself to their specialities of harissa roasted cod, Korean fried cauliflower and their vegan doner kebab (which sounds delicious!). If brunch is more your thing, they offer the bookclub benedict, loaded breakfast tater tots and loaded waffles with jalapeno mac and cheese. Hillhead also has a ping-pong table, so you can challenge your mates to a tournament (loser gets the next round?). Check out their website to learn more.
Lane7 Aberdeen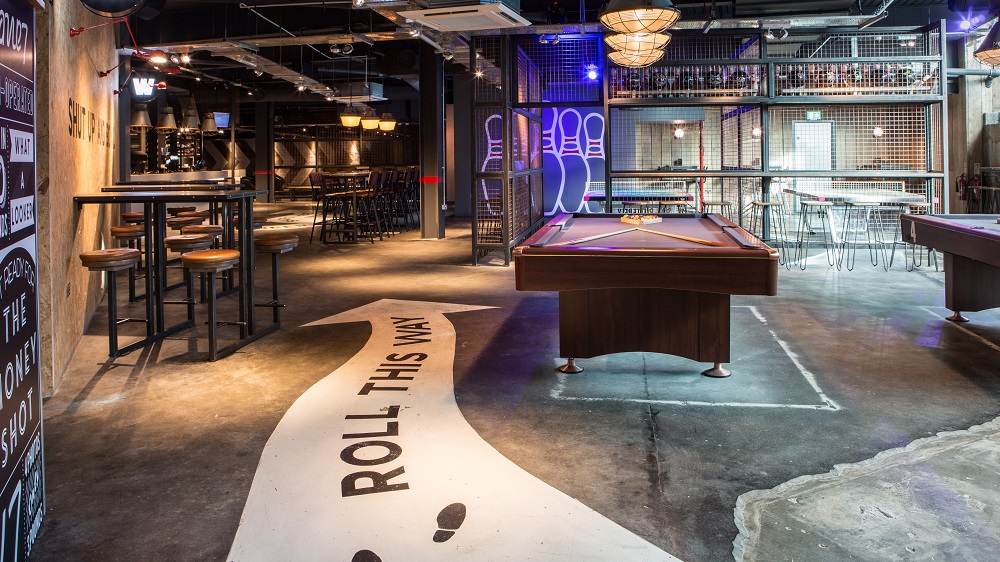 Bowling in Scotland just got better! Reopening 7th June, Lane7 Aberdeen offers fun, food and life in the fast lane! Part of the nationwide Lane7 franchise, this Aberdeen bowling alley has ping pong, arcade games, American pool, and shuffleboards, so there's plenty of fun to be had! There's something for everyone, and there's plenty of chances to challenge your mates when they reopen soon. If all that gaming makes you hungry, there's plenty of delicious food on offer, with an extensive menu available, and a variety of drinks, including some amazing cocktails. If you're interested (and of course you are!), you can learn more on their website today.
Lucky Strike Bar and Bowl Aberdeen
The Lucky Strike Bar and Bowl in Aberdeen includes everything it says on the tin, which, luckily for everyone, adds up to quality entertainment! Boasting a wide range of activities to suit everyone's taste, they have twenty-two lanes of bowling fun, a laser tag arena, adventure golf, dodgems, karaoke rooms and American pool! If that's not enough, the bar packs a punch with a range of delicious cocktails, craft beers, gins and much more, and there's also a Lucky Strike Restaurant which serves great food, such as burgers, hot dogs, nachos and snacks. Interested? Book via their website today.
Fore Play Golf Edinburgh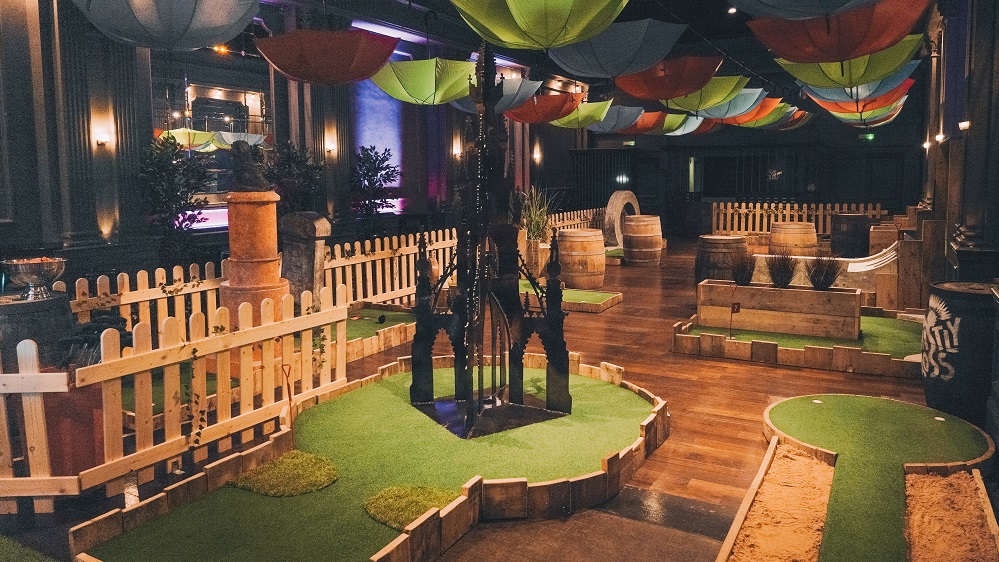 Looking for more crazy golf in Edinburgh? Well look no further than the 2nd Fore Play venue of our list! With bespoke cocktails, amazing street food and sensational golf they've truly brought you the best Scotland has to offer. With nine Edinburgh inspired holes their course is as fun as it is unique. Remember to pay a visit to the amazing cocktail garden after to soak up the joy of your latest victory (or recover to golf another day). Discover more about this awesome venue on their website today.
World of Bowling Edinburgh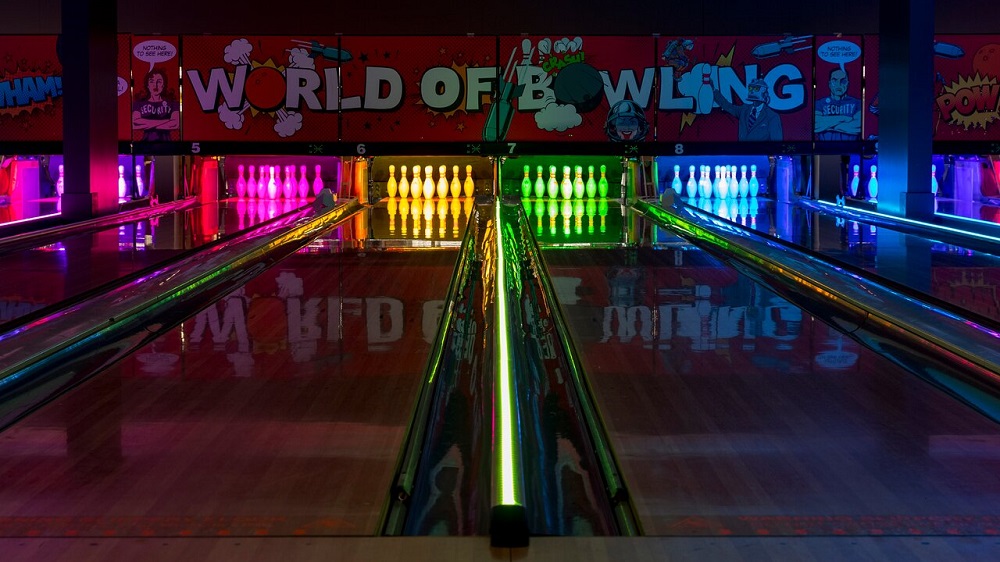 World Of Bowling Edinburgh truly lives up to its name, and is a must visit for anyone looking for an epic day out. With 12 professional scoring lanes (all kitted with the latest lighting and scoring technology), this venue truly brings the excitement. With a newly remodelled bar you can enjoy amazing drinks while bowling the night way. Or if you're feeling hungry we highly recommend their mouth watering pizza deals to help re-fuel you after a champion's game of bowling fun. So why not pay them a visit and practice your prowess in this amazing bowling paradise? To learn more visit their website today.
Bar 50 Edinburgh
Nestled in the heart of Cowgate, Bar 50 is a hidden gem of the Edinburgh pub scene. Serving an eclectic mix of spirits, beers and cocktails, along with a menu complete with tasty locally sourced food, it's the perfect place for a drink and a bite to eat. There's a range of dishes for everyone, including stone baked pizzas to vegan mac and cheese. They have a bunch of amazing things to keep you entertained, with pool tables, ping pong tables, comfy couches and an outdoor heated terrace (which is ideal for this spring weather!) They're currently taking bookings via their website, so if you're interested, check out their website today.
BrewDog Edinburgh Cowgate
Another successful addition to the BrewDog franchise, Edinburgh Cowgate is the perfect place to grab a drink or two on your night out. A reclaimed larger-soaked karaoke den, it's perfectly at home amongst the rock bars in Cowgate. There's a great range of craft beers on offer, giving you a sense of culture in Old Town, and they've got the best homemade pizzas in Auld Reekie. It's smaller than some of the other venues on this list, but they make up for it with their amazing atmosphere and great drinks. If you're interested, learn more on their website.
Murryfield Indoor Sports Club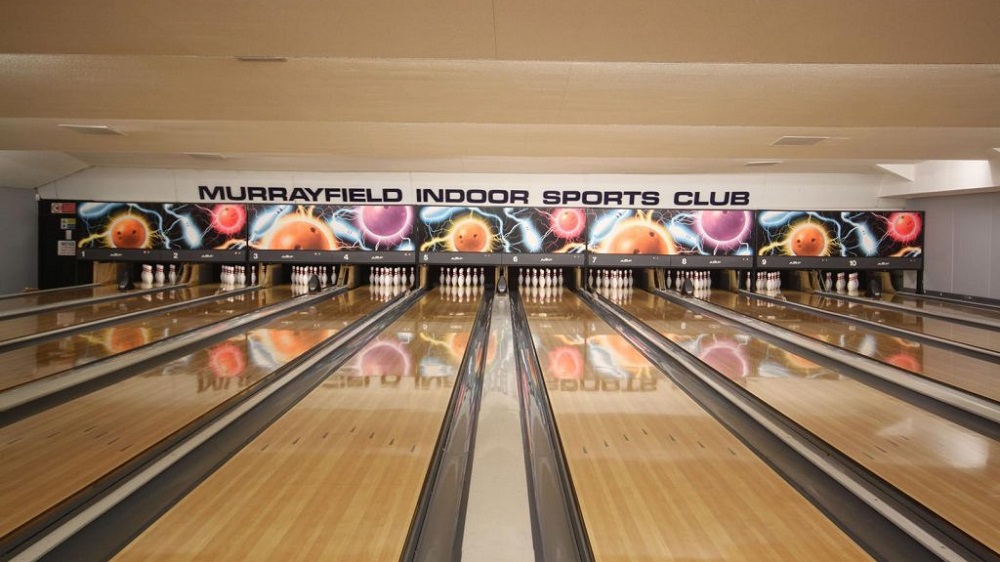 With every sport known to man (honestly, they cover pretty much all bases!), you're spoilt for choice at Edinburgh's Murryfield Indoor Sports Club. They offer tenpin bowling, skittles, darts, pool and snooker alongside a wide selection of food and drinks – especially useful if you've built up an appetite. It's the perfect place to visit, especially after catching the match at the stadium, which, conveniently, is right next door! A quieter spot than some of the other venues on this list, it's perfect for a lazy afternoon with a pint or two in hand, or an evening spent challenging your friends to pool. Winner gets the next round, anyone? Have a look at their website here.
Pinz Bowling Elgin
Pinz Bowling is the perfect place to check out post-lockdown – it's got all the makings of a great night out! With fourteen bowling lanes to choose from, there's plenty of fun to be had, especially when combined with their amazing food and drinks menu, all of which is on offer from their specialised bar, Lane 15. With trained mixologists on the bar, they can cater for all your boozy desires, with a huge range of delicious cocktails, beers and various spirits. As for food, they've got a mouth-watering selection on offer to help you celebrate your bowling wins, including pizza, pasta and burgers. Check out their website to book.
Tenpin Falkirk
Looking for fun at Falkirk? Well then why not try Tenpin on Redbrae Road? This sensational venue boasts 20 impressive bowling lanes, pool and table tennis as well as a fully stocked arcade! Coupled with a restaurant and fully licensed bar we'd say that equals one epic day out. So with some amazing deals (including discount Thursdays) you need to put Tenpin Falkrik at the top of your post-lockdown travel list. To learn more visit their website today.