Whoa! Newcastle we've got your night planned for you. If you're looking for somewhere to get your game face on; somewhere to try out some games which are guarantee to get you giggling then Newcastle has got some great venues to try out…
Lane7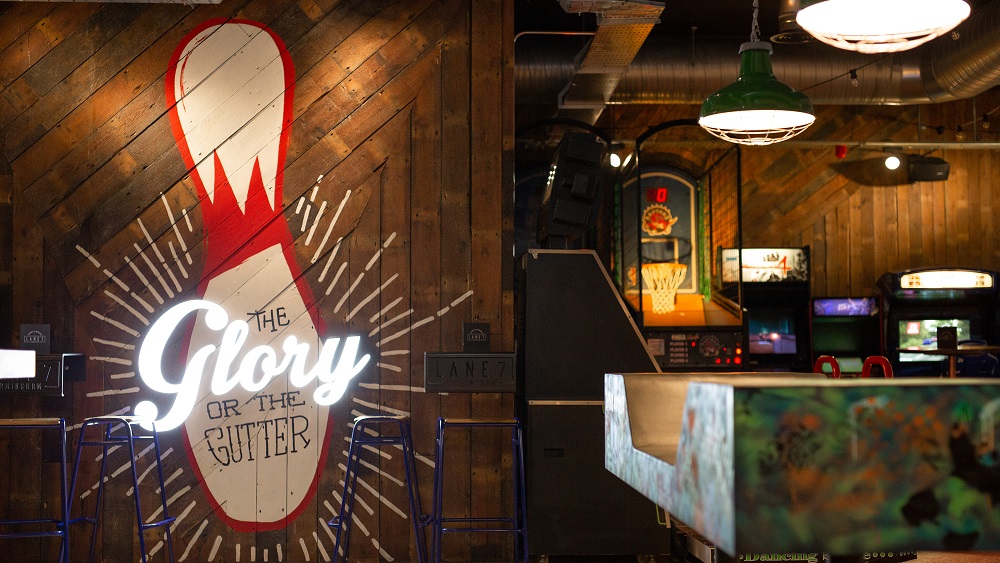 The one and only Lane7 is opening again in Newcastle on 17th May! The original Lane7, it marked the beginning of an era – great nights out with mates, boozy bowling fun and good times – and it's only improved from there. With an amazing variety of things on offer, such as mini golf, ping pong, karaoke, American pool and beer pong, there's something for everyone on St. James' Boulevard. They also offer a huge range of delicious food and drinks, including fantastic beers and cocktails that are sure to improve your bowling skills (and if not, they'll at least give you confidence!). You can book now via their website, so what are you waiting for? Go check out their website today.
Ghetto Golf
If you're looking to flex your crazy golfing skills or just have a great time with your friends, Ghetto Golf is the place to be this summer! Housing an eighteen-hole urban golf course decorated with graffiti and bespoke art, it offers amazing areas to explore and challenge your mates to crazy golfing challenges. You can celebrate your win and bask in your bragging rights with some amazing cocktails, and dance along to the fantastic tunes being belted out by the onsite DJs. It's the ultimate night out, and the best way to catch up with your mates with the reduction of lockdown restrictions. They're planning to reopen on 17th May in line with government guidelines, so you can book via their amazing website.
The WonderBar
Opening on 17th May, the WonderBar offers an amazing experience for your nights out – something slightly different from the typical club experience. With everything you could ever want, with amazing drinks, delicious food, interactive darts, dancing and live sports, all under one roof. You can stomp the night away in their bierkeller, or challenge your mates to a game of interactive darts. If watching sports is more your style, you can catch the games live every matchday, or you can check out the extensive range of entertainment throughout the week, like live music, bingo and comedy nights. There's something for everyone, so check out their website today to find out more.
Brewdog
First opened in 2012 and going strong ever since, Brewdog Newcastle is another addition to the hugely successful Brewdog franchise. Nestled between the historic Grainger Town and the picturesque Quayside, you can hang out with friends, try amazing beers from all around the world, and bust out the board games on a sunny afternoon. They also offer a delicious food menu, including a speciality range of pizzas ranging from the Italian Medallion to the Pop-Up Pecorino. You can book a table now via their website, so be sure to check it out today!
Alvino's Bar
With three floors packed with fun, including two bars and an outdoor terrace, Alvino's is the perfect spot to spend the summer! They offer a range of hot drinks, cocktails and continental lagers, so there's something for every taste. You can dance along to the best local DJs, who play everything from funk and soul to 'minimal twinkling techno' and everything in between. If you want to show off your gaming skills, they house a retro pinball machine where you can try and beat the high score (and claim some bragging rights). If you're not already convinced, did we mention that the cocktails are absolutely delicious? Check out their website to book.
Spot White American Pool Lounge
Serving shakes, shots, spirits and sides until six in the morning, Spot White is the perfect place to spend your summer! With three full size snooker tables, two American pool tables, professional table tennis tables and facilities to play air hockey, Spot White is the best place to hone your sports skills and have fun with your friends with the reduction of restrictions. A variety of delicious food is on offer at all hours of the night, paired with one of the largest spirit and premium spirit selections in the North East. They also show all Sky Sports and BT Sports channels on multiple screens if you'd rather watch the sport, which you can certainly do in style with their two 100-inch screens. Whether you're a beginner at pool or a full-on pro, Spot White caters for all, and is open for anything from a quick game to a full night out – sold? If so, check out their website to find out more.
The Hustler Pool and Snooker Club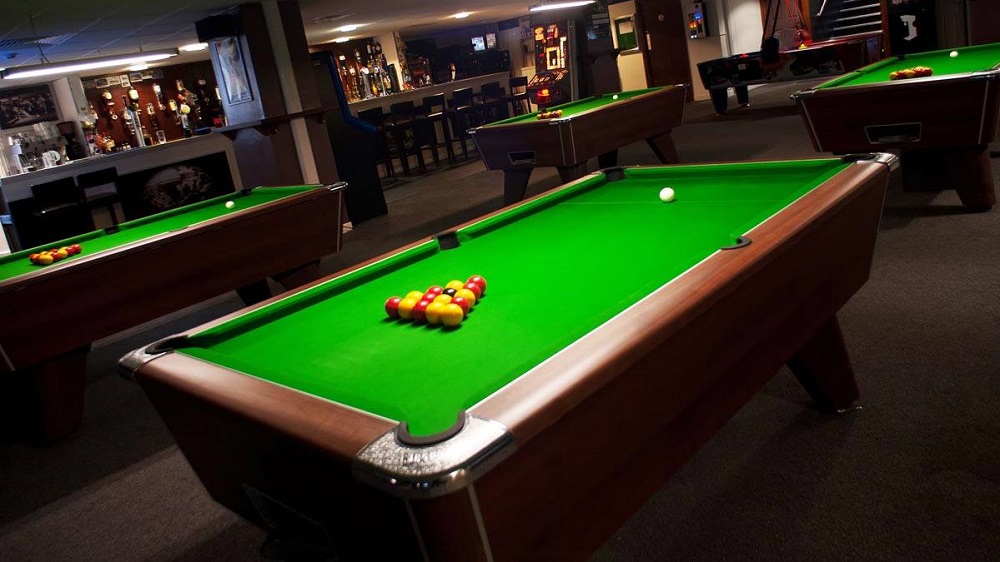 Nestled in the heart of Newcastle, the Hustler is celebrating over thirty-five years as the region's best pool and snooker venue. With full size snooker tables, gaming machines, delicious food and an extensively stocked bar, they've got everything you could ever want for a great night out. Chill out with your mates with a beer or two, play a game of pool or darts, or just relax on their outdoor terrace in the cool summer breeze. It's the perfect spot to get into the gaming spirit, or just hone your pool skills with a pint or three. Check out their website to book and find out more info.