When you want a change from hanging out in the sumptuous parks of Sheffield then we've got a list of fabulous venues offering you the opportunity to eat great food, drink cold beer and game the night away. Welcome to The Play List: Sheffield
Lane7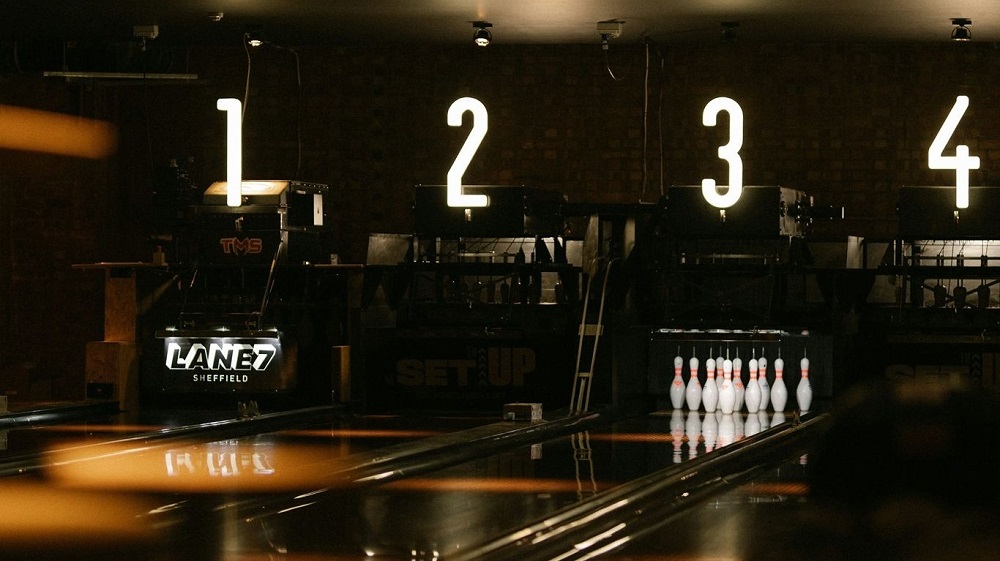 Lane7 will introduce you to the ultimate bowling experience – let the good times roll! Part of a nationwide group with multiple venues around the country, Lane7 Sheffield introduces you to the best of bowling. With a variety of games and things to do, you can play ping pong, darts, pool and any number of arcade games once you've secured that strike and all the glory of your bowling victory. If drinking's more your thing, they've got the perfect set up for beer pong, so you can show off all the skills you've honed in the last year, and for those who prefer their alcohol a little *less* competitive, they also offer a wide range of beers and cocktails suitable for everyone's taste. They also cater for your hungry stomachs with lots of delicious food, including pizza and burgers that are unforgettable! If you're interested (and of course you are!) check out their website to find out more.
Champs
If sports is your thing, Champs is the place to be in Sheffield! The number one venue to catch the live action of your favourite team, Champs is on the student favourite Ecclesall Road, complete with an amazing atmosphere and dining experience! They show everything from the Premier League and the Rugby Union to the NBA and Formula One on state-of-the-art 4K Ultra HD screens. They also have the Champs gaming zone, where you can challenge your mates on Xbox and Playstation and show off your amazing skills. If you're feeling hungry after all that (and who wouldn't?), they also offer the "Outstanding Burger Experience," something you're sure to rave about to anyone who'll listen! Check out their website to find out more info.
BattleAxe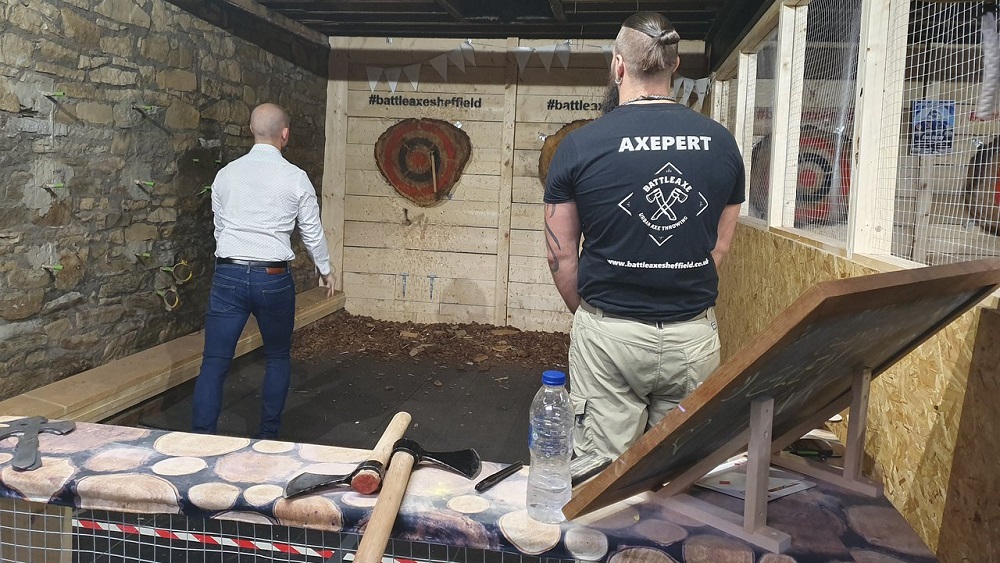 BattleAxe Sheffield offers a one-of-a-kind experience that you're sure to remember! Based only a few minutes away from Kelham Island, BattleAxe Sheffield offers you the chance to unleash your inner Viking. They also offer a range of food and soft drinks for after your sessions, as after all, unleashing your inner berserker is thirsty work! They offer introductory training, so don't panic about not knowing what to do – axe throwing is all about technique, not power. Suitable for the whole family, so it makes a great day out for everyone! Discover more on their amazing website.
Valhalla Axe Throwing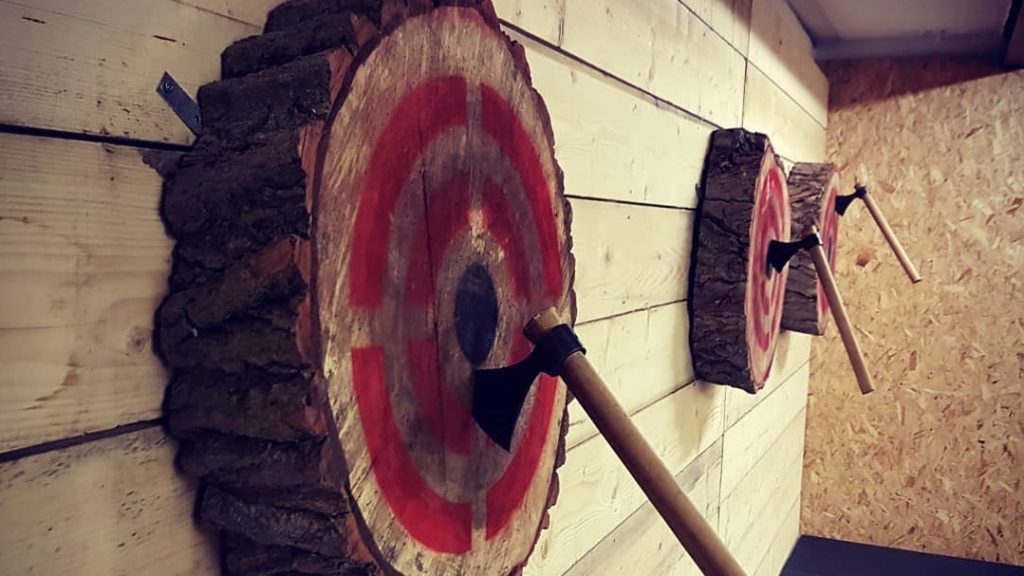 If you're getting bored of the traditional darts games and pub fare, there's an opportunity to give it a twist at Valhalla Axe Throwing. It can't get cooler than this. If anything, it'll totally improve your darts game! Unlike BattleAxe, this is an adults only venue, so it's a little more exclusive, but it doesn't mean it's any less fun. If you've ever wanted to embrace your inner Scandinavian warrior, this is the place! They're hoping to reopen on 17th May, so mark it in your diaries! Check out their website to book.
Wildcard Bar and Grill
Wildcard Bar and Grill offers sports entertainment for all the family! With over forty screens and a huge Jumbotron, it's impossible to miss live sports action from around the globe. If you're itching to play some games, and not just watch them, they also have Sheffield's largest shuffleboard, pool and darts for everyone to get their game on. To top it off, they also have a fantastic food menu with the finest American food, burgers, pizzas and their renowned wings! They also provide drinks, with an extensive menu of what's on offer including local beers and cocktails made by their expert team. For more information we highly recommend a visit to their website.
Brewdog
A hop lover's paradise, with twenty-two taps and a shop with five fridges full of amazing beers! Brewdog is the best spot in the Steel City to enjoy a cold one, with comfy booths and sofas to enjoy board games and quality entertainment on your night out. You'd be surprised just how competitive board games can get! Play for glory, or just for clout – the options are endless. They also have a cracking food menu if you're feeling a little hungry. They're taking reservations from the 2nd May onwards, so book online via their website today.
Picture House Social
Picture House Social is a pizza joint with a difference! With each pizza made fresh daily in their kitchens, they pair the ultimate Neapolitan experience with Italian style street food and delicious homemade sauces. They also have music, drinks, craft beer and much more to make your trip even more special! A variety of fancy cocktails to keep you on your toes are on offer, including Haarkon, Make No Bones and the Mardy Barber. Picture House also has a games room for you to blow off some steam or just engage in some friendly competition with your mates, including a round of ping pong or two. There's also a DJ in the bar area to help get the party started! So why not visit their website to see what all the excitement is about.