Escape rooms your thing? Well then, you're in luck, as Birmingham is full of amazing venues where you can test your skills (and your friendships!). Check out our Play List of places to enjoy escape rooms in Birmingham …
Escape Hunt
Get yourselves down to Escape Hunt in Brum this festive season! Jam-packed with loads of excitement for you and your mates, you'll leap into new worlds to complete ground-breaking missions this New Year! With loads of different games to choose from, you can master the way of the samurai, infiltrate Nazi Berlin or discover Blackbeard's hidden treasure and become rich beyond your wildest dreams! Perhaps you'll want to try and defeat the Cybermen in a Doctor Who themed room? Challenge yourselves to intricate brainteasers, mind-bending puzzles, and confounding riddles. Reckon you're up to the challenge? Check out their website to find out!
Where: The Square, 120-122 Corporation Street, Birmingham B4 6SX
Cost: £25 per person for groups of 2-3 or £20 per person for groups of 4-6
Age: 16+
Escape Reality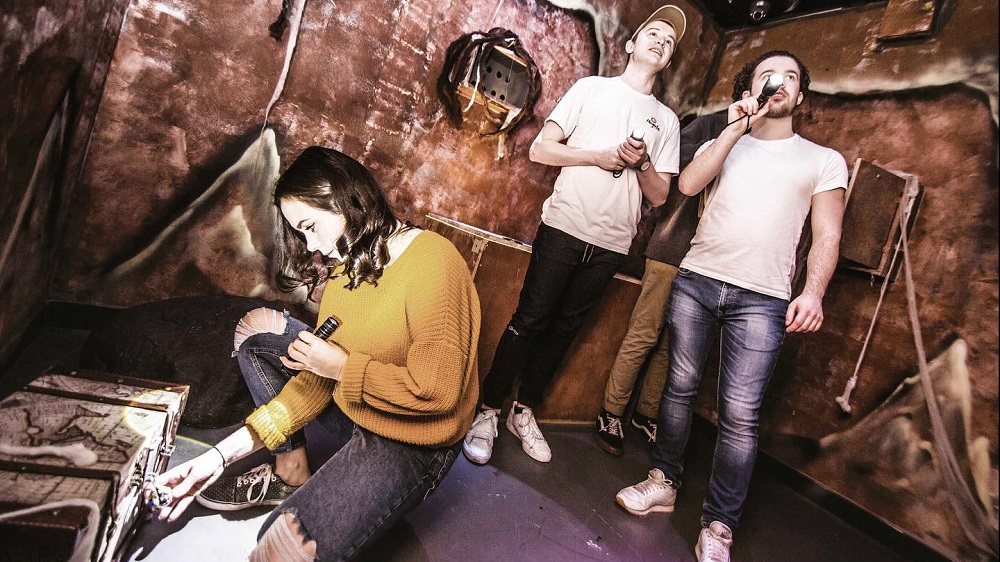 Escape Reality, where you can challenge yourselves to one of six awesome escape rooms. Fancy taking on the legend of the mummy to steal the ancient treasure? Perhaps you fancy yourselves as master thieves, able to crack the bank job? Try and escape the serial killer in Enigmista by solving a series of tricky puzzles, or escape from Alcatraz before your time runs out! Whatever room you fancy, there's plenty of fun to be had, so make sure to get yourselves down there today! Have a look at their website and plan a visit to remember.
Where: 60-62 Constitution Hill, Birmingham B19 3JT
Cost: £24 per person for 2 people and £18 per person for 4 people
Age: All ages welcome
Escape Brum
An independent escape room nestled away in Birmingham's Jewellery Quarter, they've got two awesome escape rooms that are definitely not ones to miss! Challenge yourselves to Blackmail, where you've got to find the evidence being used to blackmail Lord Barrington Smyth by a dodgy Brummie PI, before he returns! Or if you're feeling like more of a challenge, try your hand at the Mystic's Cabin; try and locate a stolen statue from the mysterious cabin of the local mystic. Think you've got what it takes? Find out this winter. With plenty of different scenarios there's tons of fun to be had in this fantastic venue! Unlock their website to find out more.
Where: 68 Camden Street, Birmingham B1 3DP
Cost: £25 per person for 2 people and £23 for 4 people
Age: Under 16's must be accompanied by an adult
Escape Now
If you want to get involved in the escape room action this winter, make sure to check out Escape Now in the heart of Birmingham. Try and expose Sherlock's secret, where you have to track down the infamous sleuth before it's too late! Maybe you're more of a thrill seeker. So why not discover the mysteries of Haunted Hollow, where a strange disappearance ten years ago left more questions than answers. Or perhaps you're looking to discover your inner hero as you save the world from the imminent attack of the self-aware cyborgs! With each game varying in difficulty there's something for everyone. Whether you're new to the puzzle game or a certified problem-solving aficionado. Fancy a go? Get yourselves down there to Escape Now to test your skills. Risk it all by visiting their website to find out more.
Where: 80 Bordesley Street, Birmingham B5 5QA
Cost: £25 per person for 2 people and £20 for 4 people
Age: Under 16's must be accompanied by an adult
Houdini's Escape Room Experience
Become a student at a prestigious magic school! Find a cursed treasure in an ancient temple and live out your Indiana Jones fantasy! Escape from the most famous ship in the world as it sinks! Sound like your kind of thing? You'll be wanting to play a visit to Houdini's Escape Room Experience this winter! Test your puzzling skills and see if you can master any of their awesome escape rooms – will you flounder at the first hurdle or emerge as all-conquering heroes? It's up to you – so make sure to get yourselves down there to see how it'll all play out. Check out their website to find out more.
Where: Within Tenpin, Star City, Watson Road, Birmingham B7 5SB
Cost: £30 per person for 2 people and £25 per person for 4 people
Age: Under 12's must be accompanied by an adult
Keyhunter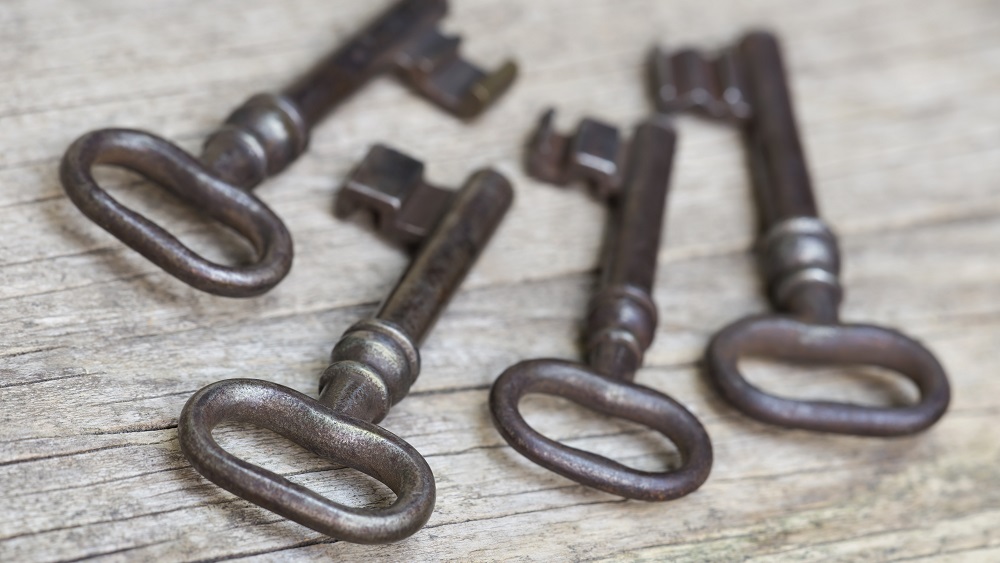 Keyhunter is another great venue on the Brum escape room scene. Some of their puzzles are easy to figure out, whereas some tax even the most seasoned puzzle-solving minds. Infiltrate the infamous Triads as a member of the Hong King mafia, or escape the mysterious room in the haunted house in The Red Curse. Perhaps you can live the life of a spy and escape the authorities in The Double Crossing? Whatever you fancy, there's loads of great fun to be had as you race against the clock! So, for challenging times, fun puzzles and a day out to remember, have a look at their website uncover the secret to a great visit
Where: 149 Sherlock Street, Birmingham B5 6NE
Cost: £22.50 per person for 2 people and £16.25 for 4 people
Age: 8+
OTHER GREAT ACTIVITY VENUES IN BIRMINGHAM
Roxy Ball Room Digbeth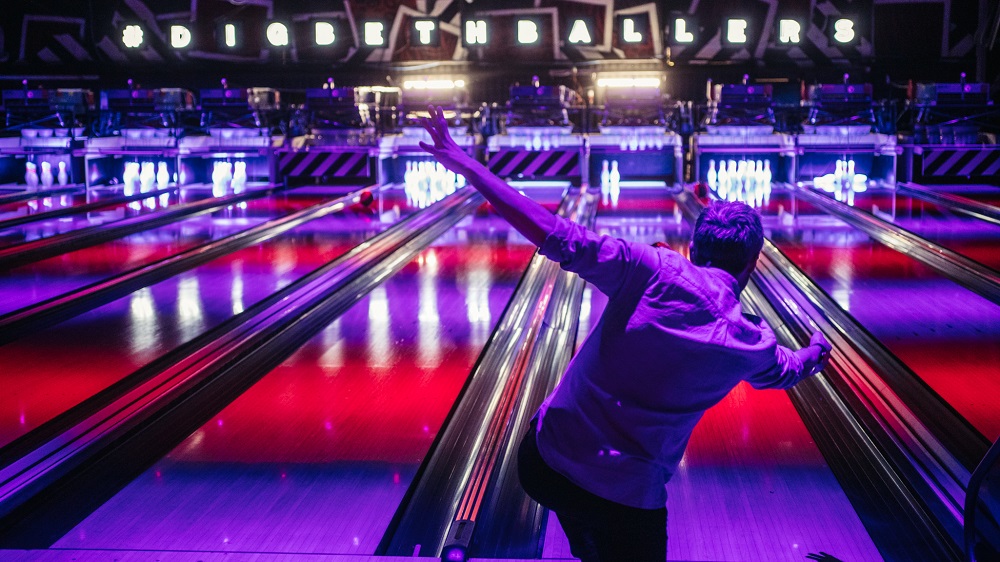 A true Digbeth gem, Roxy Ball Room features a great combination of booze and ball games, perfect for night's out big and small. Kitted out with authentic shuffleboards, American pool tables, ping pong, and a state-of-the-art bowling alley, the only hard decision is what to try first! But it's not just fun and games. Their food and drink menu, will need some of your attention. Whether it's choosing classic cocktails or refreshing craft beers, and of course, chowing down on their timeless Roxy Stack, an epic combination of a double beef patty, crispy chicken fillets, melted cheese, and crispy bacon. Sounds like a great combo. Make sure to check out their website to get the ball rolling (see what we did there).
Where: 58-60 Heath Mill Lane, Digbeth, Birmingham, B9 4AR
Cost: Bowling £10; ping pong, shuffleboard, pool, £14 per hour; beer pong £18
Age: 18+
Floodgate
If you're a fan of fun, the Floodgate is gonna be your new favourite Birmingham haunt! After all where else can you enjoy table mini-golf, baseball, and curling? This amazing venue features the revolutionary Pit Pat Table Golf (an epic mix of billiards and mini golf), as well as six stunning curling lanes for you to enjoy. Need more convincing? How about their Birmingham exclusive in-house batting cage experience, just a short walk from their fully stocked bar? Now that's what we call a homerun. So, if you're looking for memories with a difference you can book your slot via their website to get cracking.
Where: 104 Floodgate Street, Deritend, Birmingham, B5 5SR
Cost: (Pit Pat Table Golf) £8 off-peak and £10 peak. Ice Curling and Baseball £25 peak and £15 off peak,
Age: 18+ apart from Sundays before 7pm