Alcotraz: Cell Block Three-Six invites you to don an orange prisoner jumpsuit and give smuggling your best shot, the inmates are relying on you to get your bootlegged booze past The Warden.
Located on Seel Street, Alcotraz Liverpool is currently taking bookings from 11th March. They have 10 cells which can accommodate a total of 50 jailbirds. Cells range in size, housing couples and large groups.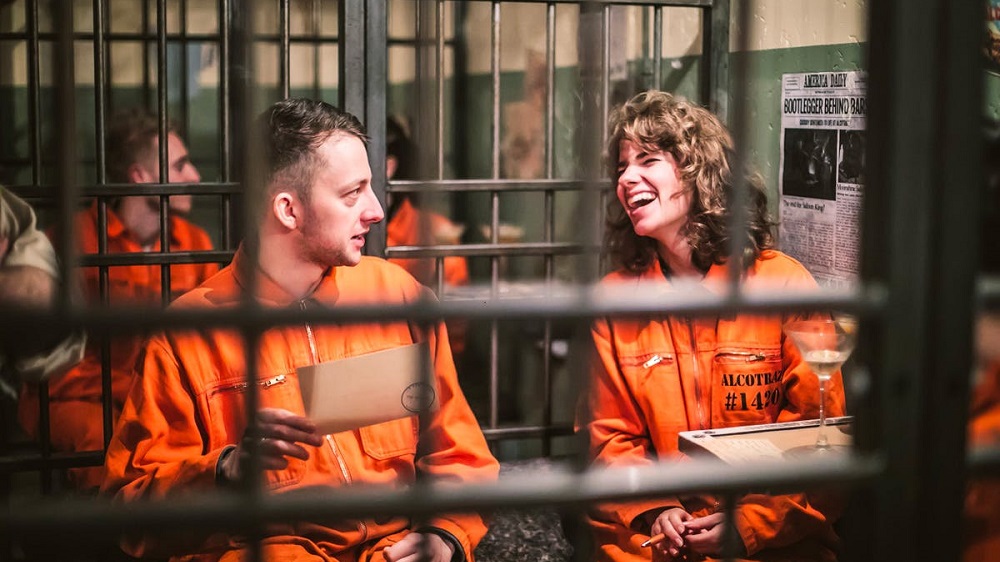 The Alcotraz Penitentiary offers guests / inmates a fully theatrical and immersive experience. Your contraband booze is passed over to the permanent residents, who shake and stir them into incredible cocktails. Using the prison canteen as a front for their illicit activities, you'll discover a wealth of beverages hidden in pans and cooking appliances.
Should you be successful in winning over the guards you might be afforded the perks of a trip to the Visitation Area, Laundry Room or even the Warden's Office.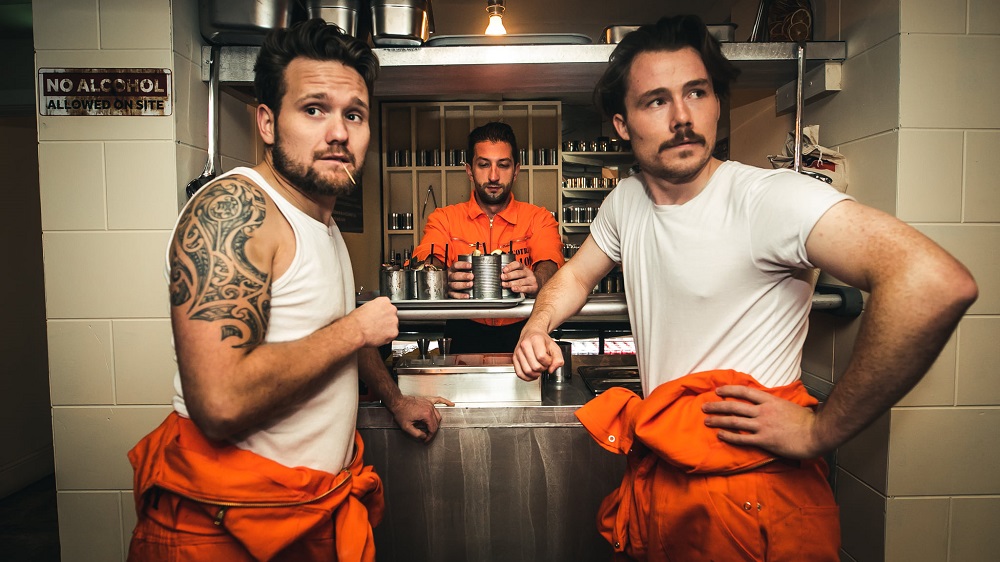 The drama of the experience begins as soon as you book. You'll be required to submit details of your criminal record to the Department of Justice and you can expect to be contacted by the notorious bootlegging gang before your arrival at the clink. But the choice is yours, will you join the shady underground criminals?
Alcotraz Liverpool has been created by Inventive Productions who also run Alcotraz bars in Manchester, London and Brighton.
Sam Shearman, Founder and Director of Inventive Productions said, "We are excited to be launching the next Aloctraz experience in Liverpool this March. After such a great response to Alcotraz Manchester last year and the continued support for the experiences in London and Brighton, we're thrilled to be able to grow the Alcotraz brand further. This new Liverpool site will see us experiment with really ambitious expansions to our unique storyline."
We look forward to seeing where venue five will be!
Where: 36 Seel Street, Liverpool, L1 4BE
Cost: £36.99 (plus £2.21 booking fee) – includes drinks, jumpsuit, 1hr 45 mins experience (but you need to bring a spirit of your choice to contribute to the bar)
Age: 18+ only